Blog
How to Make a Poster in PowerPoint
Not all people are professional designers. Even a seemingly simple poster can take hours for a person with no design background at all. For those who could use a little help with creative flair, Microsoft PowerPoint makes it easier for you to create posters on your own with efficiency and ease. So whether you need a quick academic research poster, a creative business poster, or an attractive medical infographic, PowerPoint has a collection of ready-made templates that are easily editable and customizable.
Download this Free How to Make a Poster in PowerPoint Article in PDF

Download
SUMMARY:
For Windows: Click on New and pick a poster template by typing in 'poster' in the search bar. Choose a template and then Create.
For Mac: Go to New and type 'poster' in the search bar. Pick a template then select Create.
How to Make a Poster Using Templates in Microsoft PowerPoint
Save precious time by using a predesigned poster template. The detailed guide below will walk you through the steps in customizing your own poster or infographic using PowerPoint.
1. Open Microsoft PowerPoint and click the New icon. In the search bar, type in the word 'poster'.
2. Browse through the templates and when you have chosen one, hit Create.
3. You will find that most templates come with multiple designs, as seen below. This gives you more options to choose from and more flexibility in your design.
Note: If you are looking for more options, check out hundreds more poster templates on Template.net
4. To begin customizing your poster, highlight the text to change the words. Change the font style, size, and color according to your preferences.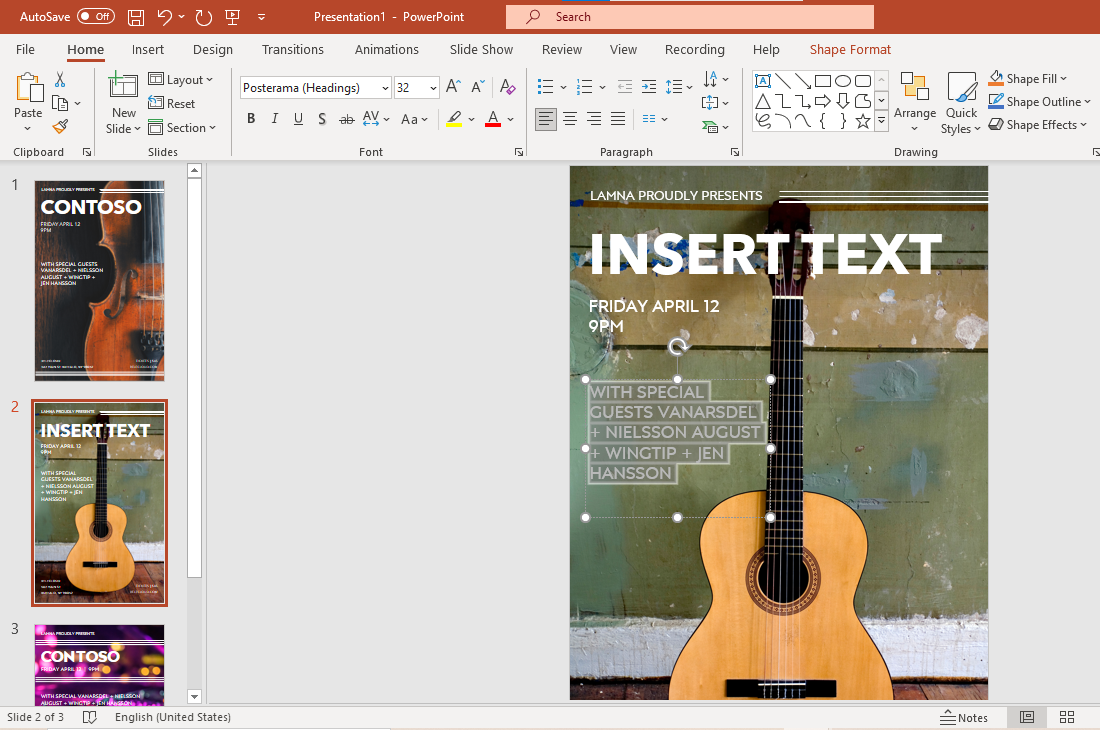 5. To replace or add images, select the photo and right click. Choose Change Picture and upload a photo either from your computer, available stock images, or other online sources.
6. Save your PowerPoint file. Save the poster, email it to others, or print the file- whatever your needs are.
How to Create a Poster for Mac Using Microsoft PowerPoint
For Apple users, there are several templates for poster and infographics available as well. The guide below applies to most versions including PowerPoint for Mac 2016.
1. Click the New button on the menu found on the left. Type 'poster' in the search bar. Choose a template then click Create. 
2. Change the information on the poster by highlighting the text. Feel free to customize the font, style, size, and color of the text.
3. More likely than not, your template will come with pictures. You can easily replace a photo by selecting the image then right clicking, as seen in the example below. Select Change Picture to upload your own photo.
4. Depending on the template you choose, your poster or infographic may even come with statistics and graphs. To customize the settings of a graph or chart, select the element then right click. Selecting Change Series Chart Type will allow you to pick from different types of charts.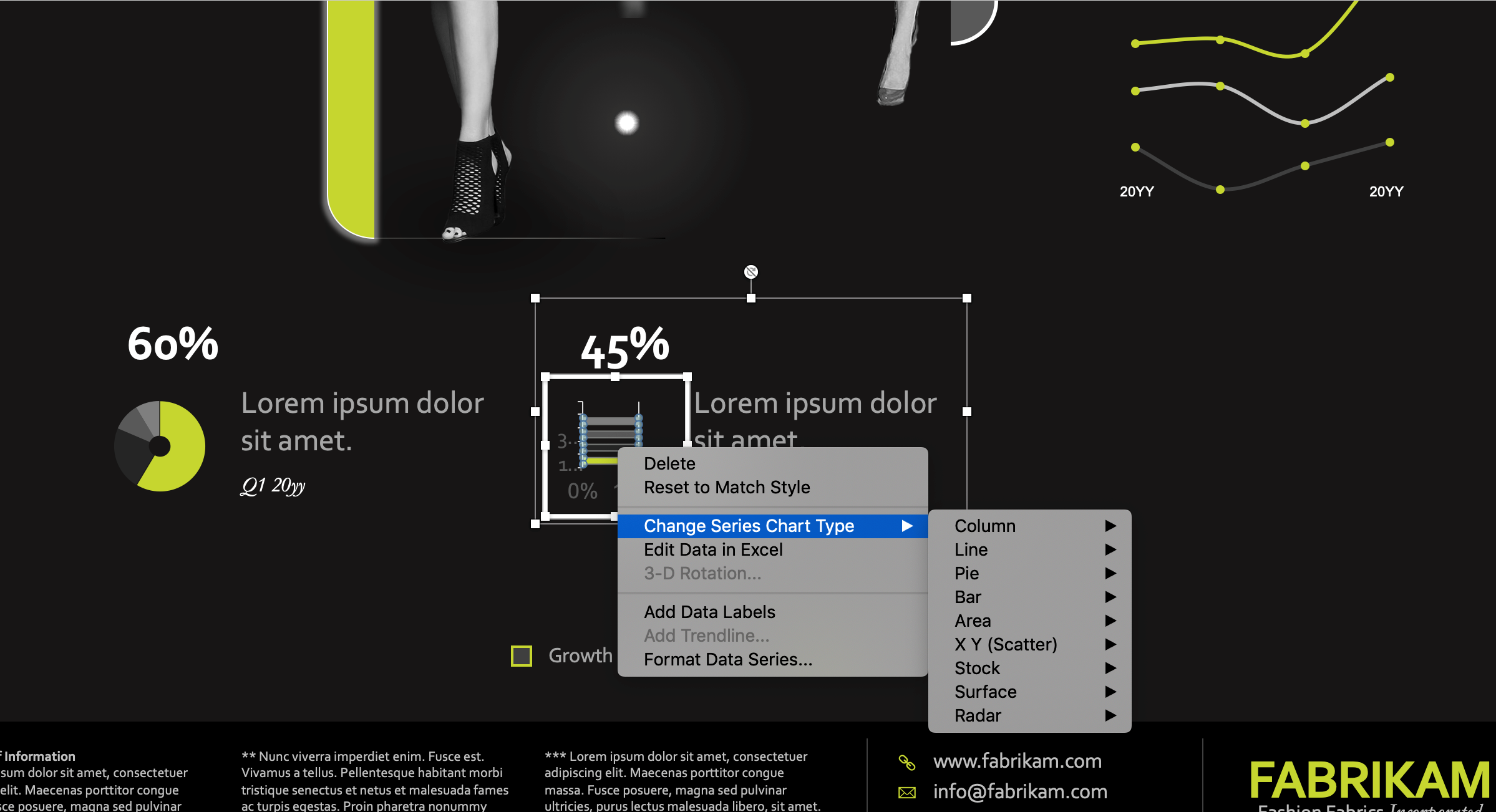 5. After you have inputted the necessary information, save your PowerPoint file. Then choose whatever you want to do with it- print it, share it, or continue tweaking it.