Agreements
48+ Sample Agreement Templates
An agreement or letter of agreement is used when starting up a negotiation. It helps set out the terms of a working relationship. This type of letter is commonly used in a business or company setting where formal negotiations are mostly held, and when both parties are required to agree to specific terms. You may also see agreement samples.
Agreement to Compromise Disputed Account Template
Pooling Agreement Template
Board Resolution Authorizing Agreements Renewal Template
Making an agreement letter requires time and a little bit of knowledge of essential components. However, with templates, there's no need to stress yourself out on what information to include since they are pre-written. With our agreement templates, everything will be a whole lot easier when it comes to crafting your letter.
Agreement For Chairman Of Board Of Directors Template
Income Continuation Protection Agreement Template
Drug Testing Consent Agreement Template
Telecommuting Agreement Template
Repurchase of Accounts Receivable Agreement Template
Business Agreement Templates
Free Business Advertising
platinumaccessclub.com
Business Lease
adeq.state.ar.us
Business Loan
yuma1.yumaairport.com
Confidentiality Agreements
Mutual Confidentiality
qpharma.com
Confidential Disclosure
wcacredit.org
Employee Confidentiality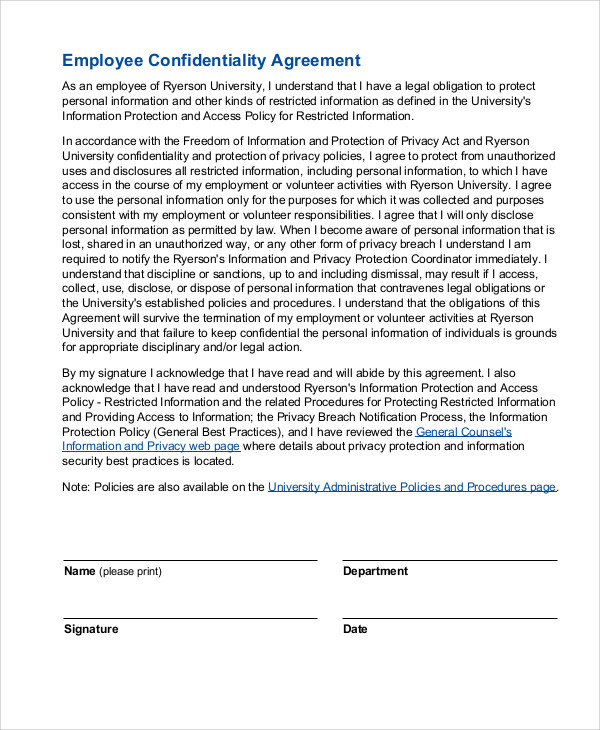 ryerson.ca
What Is a Business Agreement?
Agreement letters can be of a different type. One of the most common, which is mainly used in businesses, is a business agreement.
It is generally a contract that is formed between two or more business institutions.
This agreement systematically corresponds to nearly every business aspects or practices.
This covers from trade to employment, hiring, partnership, and procurement.
Types of Business Agreements
These are some of the common types of business agreements
Partnership Agreement – an agreement that focuses on the relationship between partners, and their specific individual responsibilities and business contributions. And for this we have shareholder agreement templates available for use.
Security Agreement – this guarantees a piece of property or an asset as collateral when securing a loan. In the event that there is an evidence of nonpayment, the asset or property will be stripped off to the borrower.
General Employment Agreement – this focuses on the agreement relationship between an employee and his or her employer. This includes duration, compensation, benefits, and any other relevant issues that relate to business.
Property and Equipment Agreement – an agreement that highlights the terms and conditions of a lease for a building or monthly payment, deposits, and other related terms.
In terms of making a document in any of these agreements, a template-based format is the most convenient, an agreement template is the best example for a professional and great agreement letter.
Contract Agreements
Service Contract
physicianclaim.com
Construction Contract
nigerianlawguru.com
Certificated Employee Contract/Agreement
columbiaunion.org
Employment Agreements
Individual Employment
education.govt.nz
Temporary Employment
citrus.k12.fl.us
Internship Agreements
Student Internship
luther.edu
Employer Internship
wku.edu
Standard internship
nuffic.nl
Steps in Writing an Agreement Letter
When it comes to writing an agreement letter, make sure you have the right details. Follow the steps below on how to compose agreement letter.
Write the title of the letter. This will be written at the very top of the page. Put "Agreement Letter" in bold. And make sure to put the text in the center.
Write down the date and addresses. Write your agreement like a typical business letter. Ensure that the date and the other party's address are written on the left-hand side of the page, the include the salutation.
You need to explain the purpose the of the letter. This should be written in the first paragraph, state the purpose of your agreement letter.
Describe the task or work to be performed. The letter should include the outline of the work to be accomplished.
Determine the timeline and reference points. As much as possible, you need to explain any timelines since these are essential for other party's awareness.
Determine the duration of the agreement. You should state how long the agreement is in effect for.
Don't forget to declare the governing law. Just like with any other contract, stating the governing law is of high importance.
Include a non-disclosure arrangement. In case both parties are exchanging or using confidential information, then you should add a non-disclosure provision. Trade secrets, customer list, or materials that are patented are confidential information.
Sign the letter, and ask for the other party's signature. Once everything has been finalized and agreed, print off the letter containing your signature as well as the other party's.
For more convenience, you can simply refer to our pre-created templates, just like our separation agreement template, that is already pre-written and is made by professionals.
Loan Agreements
Free Loan Agreement
aadnc-aandc.gc.ca
Family Loan
moneybagslife.com
Private Loan Security Agreement
sarpy.com
Lease Agreements
Commercial Lease
pdfimages.wondershare.com
Vehicle Lease
greatlakesgolfcars.com
Land Lease
nesfp.org
Management Agreements
Management Contract
finderskeepersbcs.com
Investment Management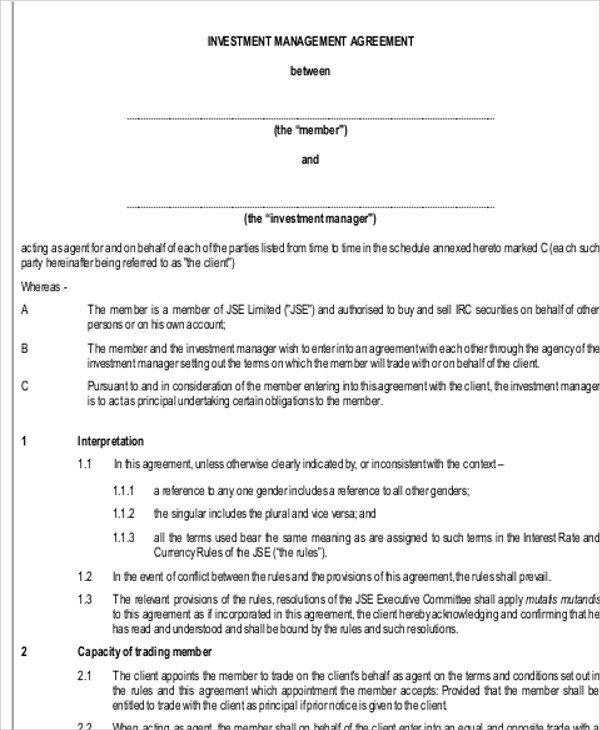 jse.co.za
Management service
fineholm.co.uk
Marketing Agreements
Marketing Service
prairiepride.org
Marketing Consultant
deangraziosi.com
Marketing Partnership
jeffersoncountyapps.jeffersoncountywi.gov
Purchase Agreements
Asset Purchase
mlsconnect.us
Standard Purchase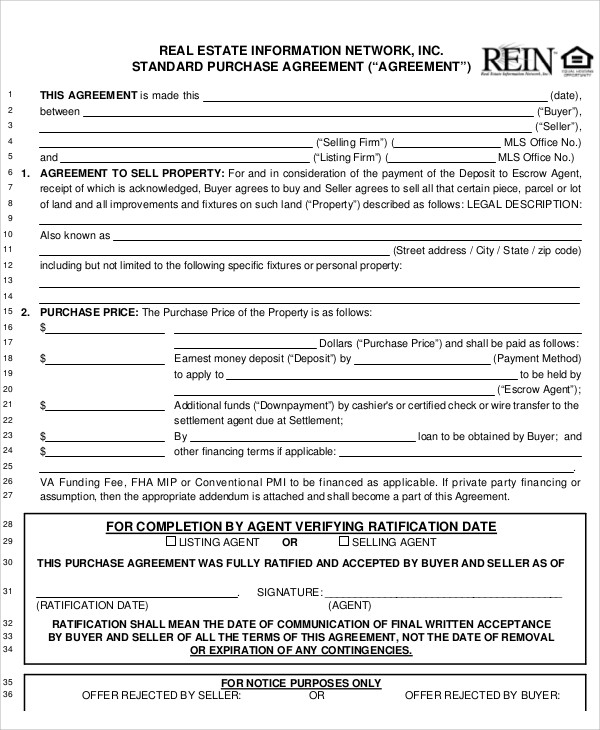 mlsconnect.us
Residential Purchase
einterzlaw.com
Types of Agreement Templates
Here we offer various agreement templates that can be used by anyone. These are easy to modify and well-written templates. So when it comes to your agreement letter needs, we've got you covered. Check out some of our sample templates below.
Business Agreement Template – this is ideal for those looking for an agreement letter designated for both parties in a business setting. This contains all necessary details that a business agreement should have.
Confidentiality Agreement Template – this is also referred to as non-disclosure agreement, this is needed when both parties promised that details conveyed will be maintained a top most secret.
Contract Agreement Template – if you are looking for an agreement that is intended for parties who agreed for an arrangement that is being enforced by law as a binding legal agreement, this template is what the perfect match.
Employment Agreement Template – this is what you need if you're looking for an agreement letter that focuses on an employee and employer agreement in which includes compensations and expectations.
Loan Agreement Template – if you're looking for a template that focuses on an agreement between a lender and debtor, this is the best example.
There are also other specific agreement templates that we have, such as our marketing agreement templates and license agreement templates in which these are also well-made agreement letters that you can download anytime.
Payment Agreements
Bill Payment Service
mybankwell.com
Installment Payment
semperfiin.org
Monthly Payment
orthodoc.aaos.org
Rental Agreements
Free Rental Agreement
redweek.com
Room Rental
pdfimages.wondershare.com
Equipment Rental
rsoinc.com
Tenancy Agreements
Tenancy Agreement for a House
bopoolen.nu
Assured Short-Hold Tenancy
pompeyhouses.co.uk
Industrial Tenancy
cap-press.com
Sale Agreements
Motor Vehicle Sale
mycarhelpline.com
Business Sale
cdn.shopify.com
International Sale Agreement Template
globalnegotiator.com
Agreement Letter—What Are the Benefits?
Engaging in a partnership, whether it is for business or for other terms, a written agreement is very important. It is also much safer than relying on someone's word of promise. An agreement letter will give you more assurance and reduces risks by making the agreement clear right from the very start. It:
Gives proof of the agreement between you and the other party.
Helps to prevent misinterpretations or possible disputes. This by making sure that the agreement is clear from the beginning.
Gives you peace of mind by knowing everything is secure.
Reduces the possibility of disputes by making clear about payments, timelines, and work to be accomplished that is under the contract.
Outlines how a dispute is to be fixed.
Clarifies how either party can close the agreement before the work is finished.
Serves as a convenient and handy citation.
Can promote peace and harmony for both parties.
Will encourage regularity and consistency.
These are the some of the reasons why an agreement letter is essential in every agreed partnership or any other related terms. For your agreement letter making, make it hassle-free by downloading these templates. For your car rental business, a car rental agreement template is what you need.