Too busy to format your annual report brochure? Not to worry. We've provided you with an array of annual report brochures to serve as your reference and guide. Formatting an annual report is by nature already a stressful endeavor. Additional, the consolidation of the annual report is also a tedious process. It is quiet challenging when your goal is to lump all the relevant information in to one single and comprehensive brochure.
To reduce your stress, you can download our annual report annual report brochure templates which will definitely put both the design and substance of your brochure at the pedestal. From the most modern Brochure Templates to the traditional ones, just scroll down and download your preference.
Annual Report Tri-Fold Brochure Template
Annual Report Bi-Fold Brochure Template
Corporate Annual Report Brochure
Download
Annual Report Brochure in Indesign
Download
Annual Report Brochure in PSD
Download
Bi-Fold Annual Report Brochure
Download
Easy to Download Annual Brochure Templates
By definition, an annual report as a comprehensive report on a company's activities throughout the preceding year. It gives the members or shareholders of a corporation or company for that matter the the success stories, challenges, and plans for the future dealings. In line with that, here are some of our featured templates:
Corporate Annual Report Brochure
Bi- fold Annual Report Brochure
Annual Report Business Brochure
Square Annual Report Brochure
Landscape Annual Report Brochure
Bright Annual Business Report Brochure
These are just some of the templates that you can refer to or use to ease up the stress of drafting your own. An annual report requires thorough checking and verification. The process may require modifications and revisions that can be time-consuming. In relation to brochures which are important vehicles of channeling information, it is deemed important to disseminate the accurate and correct information.
For instance, our Landscape Annual Report Brochure will enable you to give more space for you to insert relevant information with their corresponding images. It is also suitable for graphical representations such as charts, graphs, diagrams, and etc.
Indeed, by using our templates you will more time to focus on the substance and content of your brochure.
Annual Report Business Brochure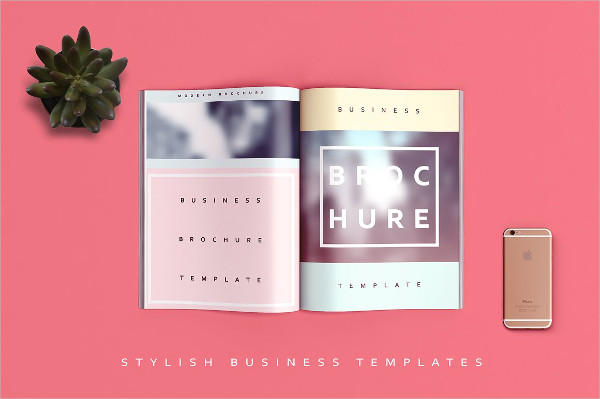 Download
Square Annual Report Brochure
Download
Inforgraphic Annual Report Brochure
Download
Landscape Annual Report Brochure
Download
Bright Annual Business Report Brochure
Download
Brochures: Capture the Hearts of Readers
A brochure is an important and creative tool when it comes to information dissemination and mainstreaming. Of course, it is a given fact that the substance is the primary concern of a brochure but the design also matters a lot. Here are some of the reasons why:
The brochure design provides the readers a glimpse of what to anticipate in checking or reading the report.
It appeals to the senses and thus can promote positivity which can encourage your reader to delve more into the content of the brochure.
The designs give the readers the idea of how prepared, organized, and thorough you are in the process of making it.
The design will also affect the level of credibility because it will show how much you value your company's data and information regarding the amount of sophistication and style executed
These are just some of the reasons why you should not underestimate the gravity of brochure designs. To help you with that, freely download our high quality designs. If you're looking for Bi-Fold Brochure Template, we also have some templates for you. Just click on the link provided for you.