People will spend serious money for a good consultant, especially if they believe you as an expert will give them a competitive advantage or help benefit their business in some significant way. It's not only corporations that are hiring outside help; the personal coaching and consulting industry is booming. If you are a consultant, whether for marketing strategy or corporate and personal finances, you are in high demand—but you have to be discovered first.
Getting attention is step 1. A good brochure is a great way to do this at small production costs, and good brochure templates like the ones we have collected here are a great way to do this more efficiently.
Business Consultant Brochure
Download
Educational Consultant Brochure
Download
Tri-fold Consultant Brochure
Download
Financial Consultant Brochure
Download
Consulting Square Tri-fold Brochure
Download
Choosing a Brochure Template
Marketing your consulting agency (or yourself as a consultant) is tricky business. You want to make sure you get the most out of your money if you decide to go into printing and handing out corporate consultant brochures. Like the business card, these brochures will set the deal-making or deal-breaking first impression.
An effective brochure should help you out in these key ways:
Grabs attention with the design. Basic psychology of the human mind: getting someone's attention gives you power to convince. Content-wise, use powerful images, charts, graphs, client testimonies. On the technical side of this, pay attention to the colors and layout of your brochure.
Clearly specifies your consultation niche. Your target market needs to know that you are the right person or agency for the job—and they can only know this if you distinctly set the boundaries of your specialty or field of expertise to show them how you can help. Don't be too narrow but don't be too general either.
Highlights the benefits or competitive advantage you offer. This is critical. What unique knowledge or service can you provide that your prospective clients will need to manage their affairs and get ahead? Can you show them that your agency is tech savvy and has a winning attitude and approach to solving client problems?
Statistics And Consulting Trifold Brochure
Download
Fitness Consulting Brochure
Download
Corporate Consulting Brochure
Download
HR Consulting Brochure
Download
Multipurpose Consulting Brochure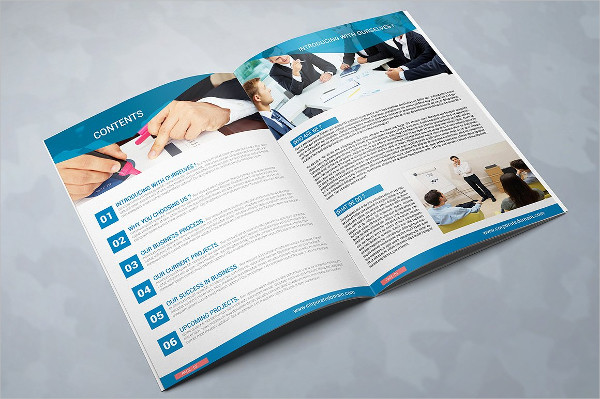 Download
How to Use These Templates
Here we offer brochure templates for business consultants, financial consultants, health and fitness consultants, as well as a general all-purpose template for other consultancy fields. (If you are also offering in-house training or workshops, you might want to look at some education brochure templates.)
These are available to download as free PSD and vector files. You will need an up-to-date photo-editing software such as Adobe Photoshop and Adobe Illustrator to easily modify them.
The templates are already ready-laid in the most marketable designs and colors, so all you have to do is enter in your company-specific, client-winning information and contact details.
Your options include bifold and trifold layouts. Trifold will be the more common recommendation since it allows more room for information to introduce your company and services.
Vector files are also easily scalable, so you can also change the size of your brochure. However, it isn't recommended to go below A7 (open size at 105mm × 385mm).
If you have a laser printer, get them printed at high quality or take the customized template file to a commercial print shop.