Print advertising is not complete without the use of printable brochures. That is why if you are an entrepreneur or if you are working for an organization you wish to tell the world about, creating brochures is a good way to accomplish that goal.
In the next few paragraphs, we have listed multiple examples of downloadable vertical brochure templates that any business owner, project manager, or student may use for whatever purpose may serve them. Useful tips on selecting a vertical brochure template are also included below. Read on…
Vertical Tri-Fold Brochure Template
Vertical Bi-Fold Brochure Template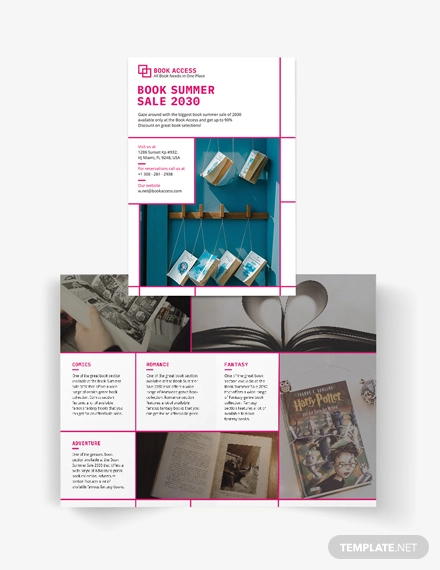 Be Inspired with these Vertical Brochure Templates
As promised, we begin this article with sample brochure templates. All of the printable template curated here will follow a portrait or vertical orientation when these brochure templates are printed out. Also note that you will need to have either Adobe Photoshop, Illustrator, or InDesign installed on your computer before you can fully edit these templates.
A4 Vertical Brochure Template Bundle
A5 Vertical Modern Brochure Template
Tri-Fold Minimal Vertical Brochure Template
What is a Vertical Brochure?
A brochure can be any printed material that consists of information about a product, service, personality, or a certain topic. Most brochures are printed on standard A4 paper size. But you may still choose whatever paper size you wish to print on. You may also see landscape brochures.
A brochure is called a vertical brochure if it follows a portrait orientation when it is printed out. Having a vertical printing format in a brochure also makes it easier to create tri-fold and bi-fold brochures since the lines of text and images will easily go with the vertical layout design.
Just like other types of brochures, vertical brochures may be printed on high-quality paper, cardstock, or other printing surfaces. The kind of paper you choose to have the brochure template printed out will also affect the printing cost. The higher the paper quality, the higher the total printing cost will be. You may also see resort brochures.
To create a vertical brochure, it is best to download and use a vertical brochure template. These are pre-made templates that will allow you to make small customizations on the graphic design elements used on the brochure template of your choice. This is also an easier and quicker approach compared to creating a brochure template design from scratch.
As we have mentioned earlier, this article is filled with different examples of pre-formatted vertical brochure templates that anybody can use. Browse through them and soon you will find a template that best suits your project or simple business.
Modern Vertical Brochure Template
Architecture Vertical Brochure Template
Corporate Vertical Brochure Template
Editable Bi-Fold Vertical Brochure Template
Elegant Vertical Brochure Template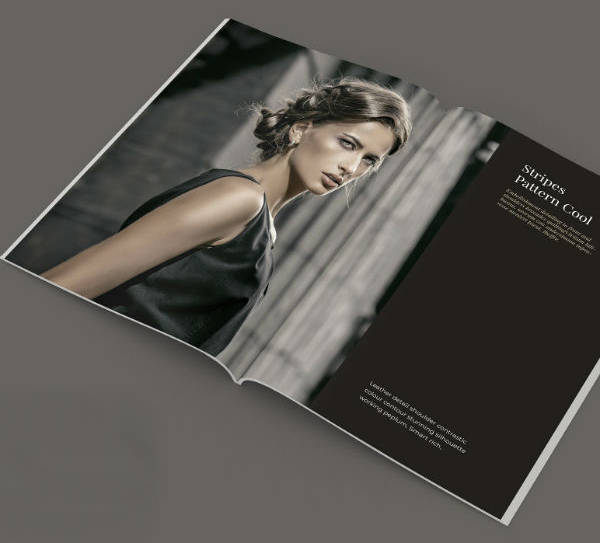 Vertical Brochure Template Selection Guide
Brochures are still preferred by most business establishments today since they can elegantly promote a business without having to pay too much for it. With a brochure, you can showcase your business by providing pictures and background information that will match the image of your brand.
However, looking for a vertical brochure template can quickly become a stressful task especially if you are just starting your entrepreneurial journey. And to help you in selecting the best vertical brochure template for your business or organization, we have listed the some of the most important questions that you should ask yourself before you choose and purchase a vertical brochure template. Each question on this list revolves around a crucial factor that should be considered when selecting any kind of PSD business brochure template.
1. What is your brochure for?
The first question that any entrepreneur or sample project manager should find out when looking for a vertical brochure template is the brochure's purpose. As the end-user of the vertical brochure template, you need to have clear goal or purpose for the creation of these vertical brochures. By knowing the brochure's purpose, you will be able to choose a template design that will match this specific purpose.
To illustrate, if you want to promote your real estate business, you may need to choose a formal realtor brochure template design to further emphasize your business branding identity. This approach can then be replicated in other industries and with other kinds of impression you wish your business to leave its customers. You may also check out this article on how to create a business strategic plan.
2. How much is your advertising budget?
The next factor that should always be considered when picking out a vertical brochure template is your company's or your organization's advertising budget. Or, if you are creating a vertical brochure for yourself, you should consider the amount of money that you have and you can part with.
Remember that brochures are typically used to advertise your business, a product, or service. This means that you may need to create multiple copies of these printed advertising tools if you want to reach out to as many customers as possible. And doing this will typically cost you money. So before you choose a specific vertical brochure template, make sure to calculate all the possible expenses and determine if you or your business can pay for it all.
If you find out that your company's allotted simple budget is not enough, you may have to decrease the number of vertical brochures that you wish to print out. Or, you may have to choose a more cost-effective vertical brochure template download.
Annual Report Vertical Brochure Template
Blank Vertical Brochure Template
3. Is the template customizable?
Another question that anyone looking for a vertical brochure template should ask themselves prior to purchasing a template is whether or not a pre-made brochure template is customizable or not. This is an important factor to consider especially if you want to make the graphic design elements of the brochure template itself.
Remember that some pre-made templates may not be edited by its end-user as their original creators have designed them to be ready to print. So choose these kinds of brochure templates if you do not want to edit or if you do not know how to edit brochure templates. You may also see free brochures.
And for those who want to edit their own pre-formatted vertical brochure templates, it is best to choose a brochure template that was created by graphic design software programs like Adobe Photoshop, Illustrator, or InDesign.
4. Do you know how to edit graphic design templates?
The next factor to consider when picking out a vertical brochure template is your own graphic design knowledge. We have mentioned earlier that a little skill in graphic design is needed if you want to transform and personalize a brochure template. To accomplish this, you will need to know how to edit and use graphic design software tools like Adobe Photoshop and InDesign.
Graphic design and editing can easily be learned nowadays thanks to free Illustrator and Photoshop tutorials available online. So if you wish to learn this skill, you may opt to take a few lessons first before you actually take the time to edit your chosen vertical brochure template. This way, you will be assured that your vertical brochure design matches the design that you want to have.
On the other hand, if you think that you do not have the time to learn how to edit and study graphic design tutorials, you may opt to choose a ready to print brochure template instead. Or, you may just have to ask someone else to edit the brochure template for you. Choose the template editing approach that is most comfortable and convenient for you and your team.
5. What is your preferred graphic design software tool?
Another factor to consider prior to selecting a vertical brochure template is your preferred graphic design software tool. Note that you should only consider this factor if you are also interested in editing or customizing your own vertical brochure template.
For example, when looking for a vertical brochure template, you should choose a pre-made brochure template that is available in a template file format that matches your own graphic design software program. This means that if you have Adobe InDesign installed on your computer and if you are knowledgeable in this desktop publishing tool, it is best to only choose Adobe InDesign templates for your vertical brochure.
By instituting this criterion in your template selection process, your decision-making process will be simplified and you will have more time to focus on the editing aspect of the template creation. You may also see professional brochure templates.
The items listed above are the main questions or factors that anyone looking to use vertical brochure templates should ask themselves prior to purchasing that vertical brochure template. Remember to apply all the pieces of information that you have learned here when it is time for you to choose vertical template design. Also, feel free to modify the factors or criteria listed here to match your specific situation or personal preferences. You may also see sample marketing brochures.
Minimalist Bi-Fold Vertical Brochure Template
Simple Trifold Vertical Brochure Template
Vertical A4 Trifold Brochure Template
Vertical Bi-fold Brochure Template
Vintage Vertical Brochure Template Set
Have You Chosen A Vertical Brochure Template?
If you use the different tips that we have shared in this article, choosing a vertical brochure template design is pretty easy. Use this knowledge to help attract more customers and to, eventually, help your business succeed. Do not forget to bookmark this article so that you could refer back to it in the future. Also, share this article with your friends, colleagues, and followers on social media.