Business Cards
18+ Best Business Card Templates – AI, Pages, PSD
With world shrinking each day, the set of professional requirements are at their ever expanding best. The specifications and needs are high which call for some noose tightening schemes to combat the competitive market. As business cards are out first impressions on the customers and clients, these have to be strategized carefully in order to be vocal enough. Business cards are often industry specific and have to be in sync with the latest technical attributes. The availability of business card examples does make an impression and most designs are extremely creative and eye-catching. Free card examples are also up for grabs whereas the crucial aspect is determined in the way the texts and colors are aligned. Unorthodox shades and textures make the backbone of certain premium templates which are extremely print ready.
Creative Interior Designer Business Card Template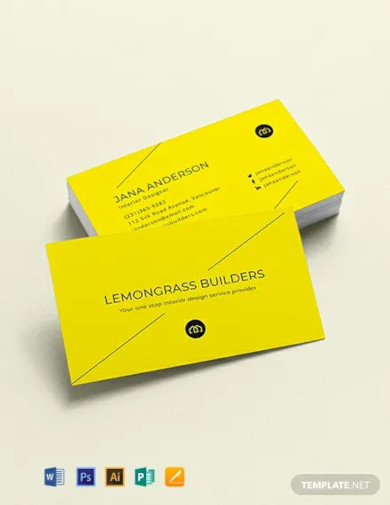 Simple Personal Business Card Template
Personal Trainer Business Card Template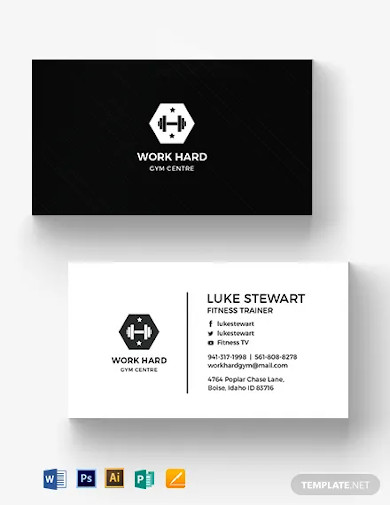 Premium Gold Business Card Template
Premium Gold and Black Business Card Template
Modern DJ Business Card Template
Commercial Business Card Template
Minimalist Business Card Template
Creative Business Card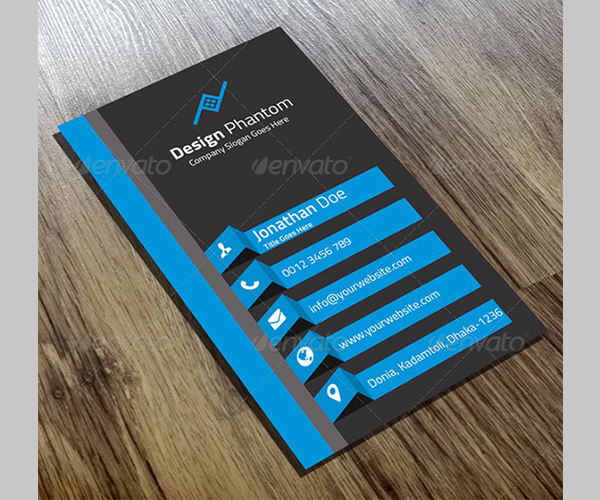 These business cards are been designed and crafted by experts thus resulting in wonderful piece of artwork by trained professionals. Loaded with unique creativity and expert craftsmanship ensures the client with full satisfaction. Further with a black background loaded with blue strips containing information makes them suitable for practical use.
With a spectacular design and creative outline these black colored business cards are been created by professionals thus resulting in eye-catchy yet creative cards for business expansion. These constitute a classy design and sleek font styles that make them stand out from the rest from the crowd.
Business Card

Featuring a simple design along with an eye-catchy woody background surely adds beauty to these business cards. With each template designed and crafted with delicacy these are quite effective in making a wonderful template for practical usage. These also constitute an impressive design making them most appropriate solution for modern business cards.
teal blue & white DJ promoter business card

These classy business cards are been designed and crafted by experts and thus results in making a superior business card for the clients.
Simple Professional Business Card

These templates are been created and designed by experts thus resulting in making a stylish business profile card for the clients. With a crafty design and fancy attire these templates surely makes an emphatic impact on its viewers. These are further loaded with detailed information about the business empire thus making them informative and useful.
Hair Stylist Business Card

These cards are been designed and crafted for hair stylish thus containing a unique background that makes them a piece of artwork. Designed by professionals for making a suitable template for the client these surely contains all the relevant tools required in making a nice template background.
Business Card Mock-up

These crafty designer business cards are been created and designed for making a suitable card for the hotel management people. Being the latest addition to the market these templates are an appropriate solution for marketing hotel business.
Complex – Modern Business Card

Created by experts these modern business cards are been designed with a fine detailing and premium look. Featuring a black background along with classy font style ensures creativity at its very best.
Blackish Business Card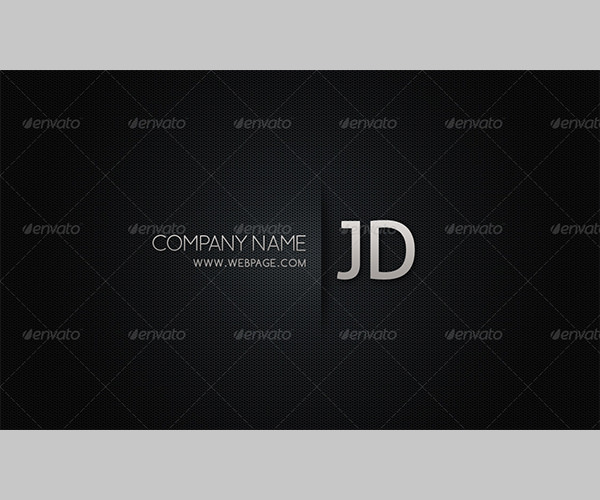 These templates are been created with a prominent black background color that gives them a fancy look along with creative style. Mostly used for promoting start-ups this template perfectly blends creativity with innovative thinking.
Graphic Designer Business Card

These fancy designer templates are been created with sophisticated looks that makes them suitable for promoting party events. Featuring a classy background with fine text design makes them an appropriate solution for the clients.
Responsive templates do make a great impression on the clients which in no way restrict the compatibility of these beautiful business cards. These business cards can be scaled according to the requirements and some have certain top rated taglines for refurbishing the cards further. Other best in class templates showcase the Google inspired fonts whereas the image integrations provide the needed professional impetus in addition to the simplistic layouts. These templates are been created for providing a suitable business card to the clients. With its unique creativity and fancy styles surely grabs the attention of its viewers.