Business Cards
5+ Digital Business Card
Whenever you start out on a business venture or a position a company, it's always good to market yourself and spread the word about your brand through a business card. No business, we believe, has ever survived without making business cards and sharing it to prospective clients or even to their partners. Business cards are a quick way of sharing business-related information while making a good impression.
We have a number of business card designs that cater to your needs. Our business card designs will help you leverage your position as an official representative of the company or even let your clients gain confidence of your brand. Check out our amazing digital business card designs below.
Digital DJ Business Card
Photography Digital Business Card
Creative Digital Business Card
Digital versus Offset
The difference between traditional business cards and digital business cards is that digital business cards are designed for laser printing unlike traditional business cards that are designed for offset printing. Digitally printed business cards can produce more cards than traditional business cards that use offset printing, yet the quality is the same.
What We Offer
Our digital business cards also have awesome layouts that supersede traditional business card layouts. Here are some business card designs that we offer:
DJ business cards. Are you an aspiring DJ looking to connect with music suppliers and event production companies? This cool and fresh audio mixer design is sure to impress your prospects and partners.
Photography Digital Business Card. This double-sided digital business card is perfect for photographers who want to showcase their best work on the front side and their contact information at the back of the business card.
Creative Digital Business Card. This creative yet minimalist digital business card will highlight your position as an IT professional or tech entrepreneur.
Elegant Digital Business Card. Classic designs like the elegant digital business card are perfect for interior design or fashion design artists.
Mobile Digital Business Card. Want to add a QR code on your digital business card? This one might just be for you and your company.
Digital Painting Business Card. Own a pet shop or into native arts? This local digital painting business card will add a homegrown design to your card.
Elegant Digital Business Card
Mobile Digital Business Card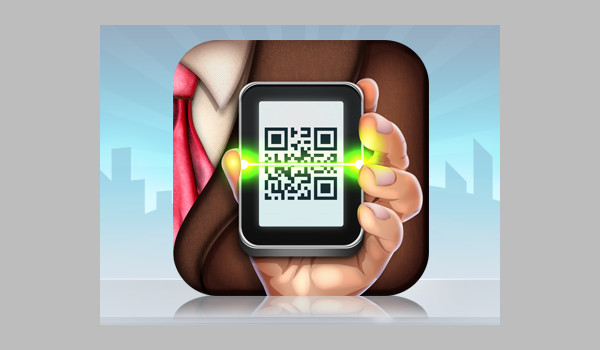 Digital Painting Business Card
Designing your Business Cards
Here we offer some essential tips to customizing your digital business card that will also help your small business card leave a great impact to your prospects and clients. These tips will teach you basics of how to apply the right typography, graphic elements, and color to maximize the use of our cards.
Keep it simple. There are a lot of fancy design templates on our list, but it's important to provide only the most important details in a digital business card like your name, contact number, and location. Minimizing use of more than two font styles and sizes will also help your card look neat and professional.
Pick contrasting colors. Creative professionals can add vibrant colors that would help their business card stand out.
Collage our photos. If you're showcasing photos, you might as well experiment with different collage shapes and not just square frames
Use flat graphic elements. Flat design is still in 2017. Microsoft Windows 8 interface is an example of a flat design.
Add your brand logo. To complete your digital business card look, add your brand logo.
A master in the art of music? Market your musical skills with our music business cards. Add key elements to your digital music business cards like a musical instrument or classical notes, depending on your expertise.
Leave an impressive mark on your clients, partners, and customers with these business card design tips in mind.
More in Business Cards