Whether you are a rookie or a seasoned entrepreneur, having a basic understanding of the difference between a business plan and business proposal is highly important in running a business. Although a business plan and a business proposal are among the most crucial forms of business documents, there are still a lot of people who do not know the difference between the two business terms. You may also see proposal samples.
Business Plan Template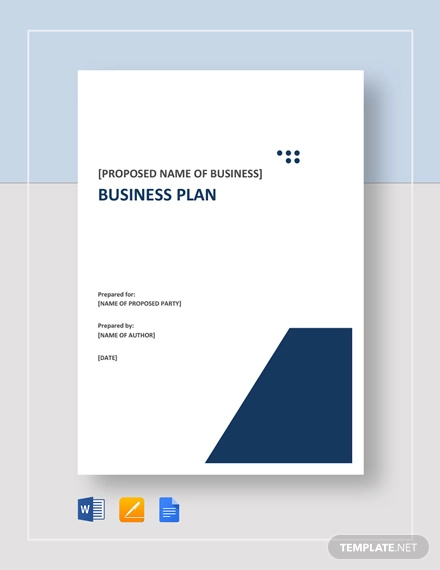 Business Proposal Format
Business Plan Template for Online Start-Up
There are times when people use the terms interchangeably. Even when you search for a business proposal on the Internet, it would sometimes display search results about simple business plans, adding to the confusion of ordinary people. Nevertheless, you need to keep in mind that each document is used differently and has unique purposes and goals.
Small Business Plan Template
Small Business Proposal Template
IT Business Proposal Template
Retail Business Proposal Template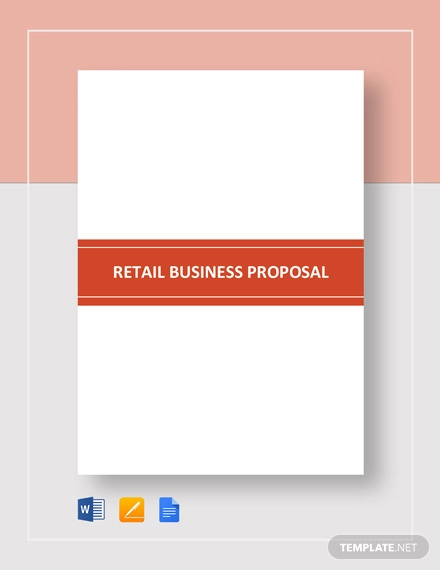 Business Loan Proposal Template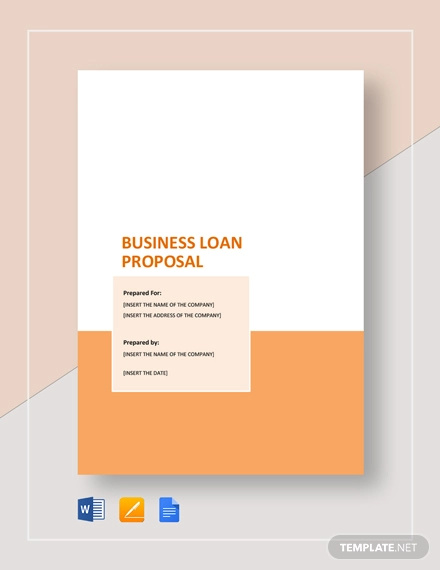 The goal of this article is to focus how a business plan differs from a business proposal in terms of uses, format, and structure. We have also provided a few basic business plan templates and sample business proposal templates that you can see as we go along this article.
All About Business Plans
According to an article on Wikipedia, "a business plan is a formal statement templates of business goals, reasons they are attainable, and plans for reaching them".
Attracting Investors
Whether you are looking to expand your business and make any significant changes or are planning a new business venture, you are required to draw up a three-to-five-year business plan and present it to prospective investors. Your ability to write a good business plan can dictate the success or failure of your company because most investors will examine how they can make a profit from the capital might be investing in your company.
Effective Decision-Making Tool
Business experts often view a business plan as an effective decision-making tool. How you present its content and goals can influence the decision of the prospective investor. Remember that a good business plan can make any organization or business look credible and attractive, especially if you are looking for a prospective investor to fund your new business venture. Although a good business plan does not always ensure success, it can still reduce the potential risk of your business endeavors failing.
Showcasing Goals and Projections
As a newbie entrepreneur who is seeking funds from prospective investors, you should make sure that you can effectively provide them with clear details not only on how you plan to achieve your goals but also the financial projections and estimated revenues.
Templates and Samples
Check out this collection of business plan templates to get an idea of how you should draft a good business plan that suits your unique requirements and needs. You can also see the following business plan samples that are provided below:
Downloadable Free Business Plan Template in DOC
nadf.org
Marketing Strategy Business Plan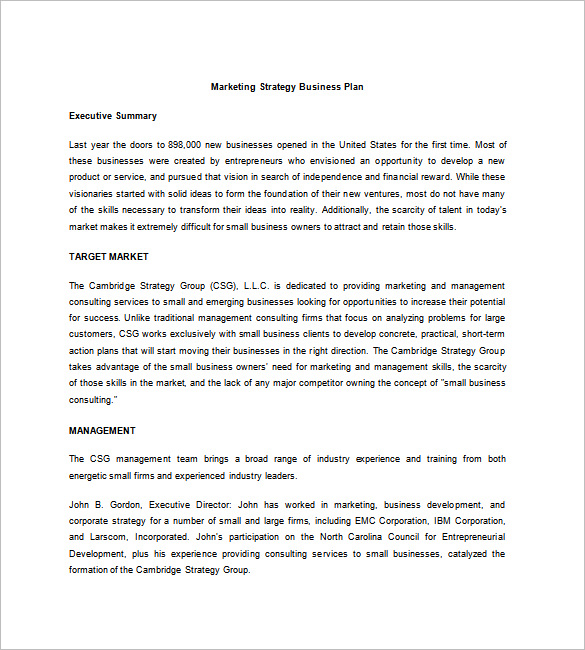 bplans.com
Business Plan Outline Template
discoverfrederickmd.com
Business Plan for Real Estate Development
thefinanceresource.com
Business Proposal
While a business plan is submitted to potential investors in the hopes of getting funds, a business proposal, on the other hand, is submitted to answer to the requests for proposal set out by another company or propose for a business arrangement. Unlike the business plan that you can send out to numerous investors, a business proposal is submitted to a specific audience or client. Thus, the main purpose of a business proposal is to grow business opportunities for your company.
A business proposal comes in two different types: invited and non-invited.
Invited Business Proposal
An invited business proposal is submitted to respond to the advertisement or request from another company or organization.
Let us take for example when a government agency or private company wants to purchase certain goods and/or services from outside source, they will post an invite to potential suppliers to place their bids. The requesting party often sends out a Request for Proposal (RFP) to invite a few chosen contractors.
Once the contractors receive the copy of the RFP, they will have to draft their business proposal in accordance to the format style and requirements set in the RFP.
Non-Invited Business Proposal
On the other hand, a non-invited or unsolicited business proposal is submitted to prospective clients despite the fact that they haven't posted or advertised for a request or bid.
Entrepreneurs usually use unsolicited proposal to suggest to clients to purchase goods or use the services of your company in exchange for funds.
Although it may sound tough, the best thing you can do is to make your proposal successful is to perform a thorough research on the company to get an idea of the products and/or services they might be needing. This way it will be easier for you to convince a prospective client.
Templates and Samples
Writing a business proposal can be as challenging and overwhelming as writing a business plan. To help you get started, you can follow the business proposal format or download the sample business proposal templates and use them as your reference.  You can also get some helpful insight from the templates that are found below:
How to Write a Business Proposal Word Free Download
quoteroller.com
Business Proposal PowerPoint Template
creativemarket.com
Small Business Proposal Template in PDF
writinghelptools.com
Business Partnership Proposal Template
nvgym.com
Cleaning Business Proposal Template
boulderhousing.org
Making Your Business Plan or Proposal Stand Out
The effectiveness of your business plan can help you set a solid footing in business. While writing a business plan can be a daunting process, there are certain elements to keep in mind to make it stand out and convince a prospective investor to fund your new business venture. To make things a lot convenient, you can choose to sample small business plan templates. You can use them as your guide but make sure to remember the following tips:
Provide a clear explanation of the products and/or services you are looking to offer to your target market.
Use an effective strategy that turns prospects into loyal and paying customers.
Determine the appropriate market niche for your business offerings
Spell out how investors can benefit from their investments
Use realistic financial projections
Use mock ups to demonstrate your products to investors.
On the other hand, if you want to close a business arrangement or deal with another company, it is important to be familiar with the key elements that would make your business proposal stand out from your competitors.
Make sure to show a potential business partner that you understand needs and how important it is to meet their set of requirements.
Provide a clear and realistic presentation how your company will address their current needs
Talk about the positive feedbacks you got from your other clients and provide pieces of evidence to solidify your claims.
Propose a realistic and reasonable pricing and timing to your prospective clients
Use language appropriate for target audience
You may want to also check out these sample business proposal templates in Word.
Final Thoughts
Although not all business plans and business proposals win at the end of the day, writing a great writing a great business plan or proposal increases your chances of meeting and exceeding an investor's or client's expectations. Do not hesitate to check out our article on business proposal writing tips and on how to write a successful business plan.