Business
8+ Conference Program Templates
In the event that a particular organization wishes to hold a serious discussion regarding certain matters, then that would mean they would have to create a conference. While the type of conference samples to be held will depend entirely on what topics or activities have been planned out, the organizers will need to convey simple schedule of the entire event to the people that wish to attend.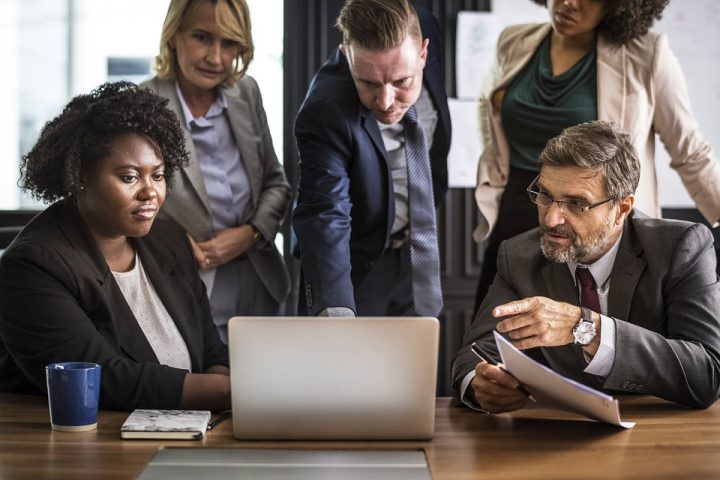 So how would they go about this? The simplest way is to hand these people with the conference program so that they are aware of what will happen and when it will happen. This article is going to teach you how to create your very own conference program sample.
Women's Conference Program Flyer Template
Free Conference Program Template
Conference Program Template
Free Download
Annual Conference Program
animalbehaviorsociety.org
Sample Conference Program Template
nasfaa.org
What Should Be in Your Conference Program?
If you want the people that you've invited to your invent to know everything that they need to know about it, then that means you'll have to provide them with as much information as you can. If you don't, then don't expect your conference to be much of a success. You may also see best program agenda templates.
So here are the things that you should place into your conference program:
1. A Brief Introduction of the Organization
If you were to attend a conference, then wouldn't you want to know the people or the company that's behind it? So once you start creating your own conference program, you should at least have a brief introduction that will tell the people who are going to attend or planning to attend as to what your organization does and what it plans to do. Just remember that you shouldn't go too much into detail as you still have other things you will have to share. The only things that you should tell the people who are going to attend the conference is the name of your organization, when it was founded, what its smart goals are, and its major achievements.
2. The Speakers
A conference is an event where a lot of formal discussions are going to take place. Naturally, that would mean there are going to be a couple of speakers that will be talking about a number of serious topics towards an audience. Since there are speakers, the people who are going to be attending their discussions will want to know more about them; the reason for which is because they might just want to guarantee that the speaker is one who knows what he or she is talking about. You may also see birthday program templates
So that would mean you will have to provide those attending with all the information that they will need to know regarding the speakers who will be taking part in your conference. What you'll have to do first is write down the complete names of all the speakers. Be sure to include the first name, last name, and middle initial so that the people attending won't confuse them for anyone else. You may also see program outline templates
Once that's done, you must then provide a brief background check on who these people are. Provide information regarding what these speakers have achieved, where they graduated from or just about any other relevant information. And lastly, you'll want to put in when each of them are going to participate in the conference.
Example of Conference Program
web.mit.edu
The Conference Schedule
Now this is the part of the program where a lot of the people who are going to attend will be looking at constantly. Since you're planning a conference budget, you'll need to take into account the amount of speakers that will be participating and the activities that you've planned out for the people that will be attending. Another thing that should come into mind are the number of days that the conference is going to last; a conference usually doesn't just end in a single day, so most likely you'll be looking towards at least 4 or even more days.
Once you've thought it all through, then you may proceed to place the schedule into the program. Just make sure that you put in the type of the discussion or the activity into the schedule and also include the complete name of the person that will be holding the session. And lastly, place in the exact time as to when each of these are going to take place.
1. Layout of the Area
Since you'll be holding a lot of discussions and there are certain facilities that your attendees will need to get to, then you'll want to give them all the information they need to know where they have to go. This means that you will have to provide all of them with the simple layout of the venue so that they'll easily be able to get to wherever they need to be. Be sure that it's a detailed floor plan which points things like the stage setup and where the audience is meant to sit during the discussions.
Also, don't forget to include other important details such as the locations of restrooms or the exit areas of the establishment.
2. The Sponsors of the Conference
Unless your organization is the only one handling all the expense tracking, you'll need to provide a description of all the other companies or people that are sponsoring your conference. You'll have to mention them as they are the ones that are providing the funds which allow you to run the conference in the first place and not recognizing them for that can lead to some very big problems in the near future.
So to avoid any issues, the only thing that you need to do is mention them in the "thank you" section of your program. Be sure to include the logo designs of your sponsors as well as their names to ensure that people know who they are.
Research Annual Conference
aapor.org
University Conference Program Template
http://community.dur.ac.uk/
Tips for Building a Conference Agenda
If you're going to come up with a program, then you'll first need to know how you will go about in holding a conference. This means that you'll be putting a lot of time and effort into knowing what will be discussed, when it will be discussed, and where everything is going to happen.
So here are a couple of tips that should help you create a conference agenda:
1. Conduct Pre-Event Surveys
Before you can even come up with a schedule for your conference, you'll need to know what it is your attendees will want to learn. A good way for you to gauge the different kind of sessions that your conference should hold is to ask for the opinions of your invitees. And what better way to ask them than through pre-event surveys?
So the simple questions which the survey needs to answer are:
What do your attendees hope to take away from the conference?
What kind of sessions will they benefit from the most?
How do they hope to increase their knowledge in regards to a particular topic?
By answering these simple questions, you will know exactly what it is that needs to be discussed during the conference, which in turn will help you figure out the speakers you can contact to participate in the event.
2. Offer Exposure to Sponsors
Event organizers are always thinking of creative ways to provide value to their sponsors. Since the program is always going to be viewed all throughout the conference, the sponsors will see this as the perfect opportunity for them to showcase their brands to the people. Solutions such as sponsored sessions and sponsored polls are great ways for companies to connect directly with the attendees. Having an agenda sample that is able to provide proper exposure on behalf of your partners is very important if you want to secure these people or companies are your conference sponsors.
3. Make the Conference Social Media-Friendly
If you want people to take interest in your conference or at least hear about it, the the simplest thing that you can do is to make sure that you take advantage of social media. There millions of people using social media every single day and that's perfect if you want to generate interest for your conference. Be sure that you share whatever information that will get people to register for your conference. It's a viable marketing strategy and a lot of organizers take the opportunity to use social media as it's one of the easiest and quickest way to advertise a conference they wish to hold.
4. Facilitate the Engagement Between the Attendees and the Conference
You will want to make sure that you learn as much as you can in regards to how your conference is going in terms of success. This means that you'll need to come up with a way for your attendees to engage with you as much as possible so that you can acquire the information you need; the easiest way in which you can do so is through social media templates. Make sure that each session can be liked and rated which allows the organizer to collect valuable information and to gain insight as to what the attendees enjoyed or hated. You can also gain this information via survey questionnaires you can hand out after every sessions. Remember that you will need this information in the future as it will help you know what you can improve to make your next conference a success.
If you would like to learn how to make other types of programs, then the only thing you need to do is go through our site. It has all the articles you need in a convenient fashion and you can search whatever you need as you please. Just be sure that you read them thoroughly so that you can fully utilize whatever they have to offer.
More in Business