The partnership is a type of business based on an agreement between 2 to 4 people with the aim of generating income after investing capital. A partnership contract differs from the Employment Contract and the Property Management Contract because of the profit and loss allocation feature on partnerships.
A written agreement is important in a partnership because this will be the basis on any issues and concerns in the duration of the partnership. These partnership contract templates can help in generating the contract that will benefit all of the parties involved.
Sample Partnership Contract Template
Small Business Partnership Contract Sample Template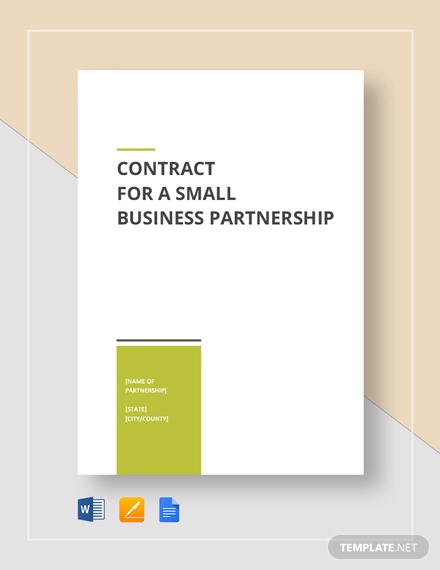 Elegant Business Partnership Contract Template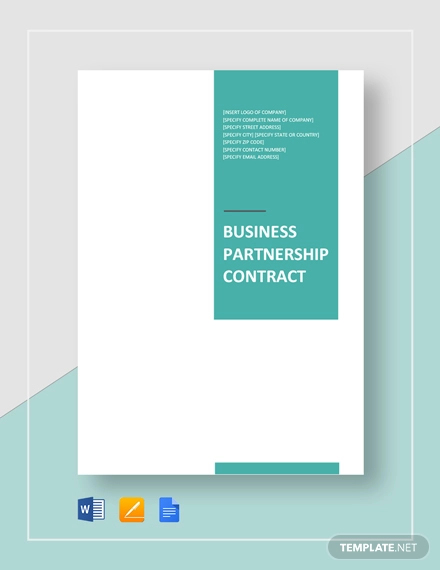 Simple Restaurant Partnership Contract Template
Business Partnership Contract Template
Business Partnership
Agreement Contract
Company Partnership
Event Partnership
Real Estate Contract
Essential Elements in Partnership Agreements
The following are vital elements on a partnership agreement as seen on the Partnership Contract Templates on this website:
Ownership Percentage – This allocation of ownership is generated based on the amount of the capital contributed by those involved. Capital contribution can be in the form of money, property, or industry.
Profit and Loss Distribution – This is the profit and loss allocation rate agreed on by the partners. Business Contract Templates usually have this information as it is essential for everyone to get a return of investment. They can base distribution on their ownership interests or generate a new one.
Binding of Partnership – Partners must have concession to sign into contracts with the approval of all the all involved. Examples are provided on contract templates in DOC and contract templates in PDF formats regarding this information on a contract.
Decision-Making Process – Partners are divided according to the their contribution to the partnership. There is a general partner, an industrial partner and a limited partner. Together, they must decide on how concerns and issues are to be dealt with and how decisions must be made.
Addition or Death of a Partner – There is always a chance of getting an addition member or of one member dying during partnership operations. Agreement must be made among the partners on how assets and liabilities will be dealt with.
Restaurant Partnership
Partnership Contract Sample
General Partnership
Example of Partnership Contract
Guidelines to Contracts
Contracts are important documents that bind the duties and responsibilities of the people involved. Partnership contracts are no exception. In this regard, here are guidelines to follow in making any type of contract:
It must be legal and binding. A contract, as shown on the sample contract templates, must be made legal and binding between the parties involved. The contract is the basis in settling disputes, concerns, and/or issues that may arise.
It must clearly state profit and loss distribution. Having a set profit and loss distribution on any contract is essential. If the assets and liabilities of a partnership gets liquidated, this allocation is effectively used in dividing what is left after the liquidation.
It must be in written form. Verbal agreements are not considered concrete evidence of what has transpired. If a simple contract between an agent and a client (see Booking Agent Contract Templates) has a written document, the more complex nature of a partnership requires one as well.
Partnership contracts should be done with the involvement and with the consent of all involved to have a clear understanding and a solid foundation for their partnership. Make use of these partnership contract templates in the creation of your partnership agreement.