With the ever-evolving changes within our society today, all of us are forced to adapt to this new setting, and this includes learning to deal with the new technology that totally controlled our daily lives. Nowadays, people have been relying on technology in their daily lives. Come to think about the smartphones, you can basically see almost see everyone using them, using them on different purposes such as checking text or call, social media and e-mail notifications.
Although some people use them for entertainment purposes such as playing games, surfing on the net for several entertaining articles, or perhaps reading e-books. The smartphone is the most handy and most convenient technology that has ever been made so far as it really made the basic things we need more accessible and convenient.
Before, businessmen relied on their laptops to check on their e-mails; today it is possible for them to check their e-mails on their smartphones, and it has become more convenient for them, since they are always on the go. That is why smartphones are such an important essentials nowadays. Because of that, designers and developers need to adapt to such needs, and now, e-mails have been working so hard to develop a code that would work on a smartphone. Hence, the birth of Responsive E-mail Templates.
Startups Responsive Email Template
Template Builder Responsive Email Set
Responsive Email Newsletter Template
Ecommerce Responsive Email Template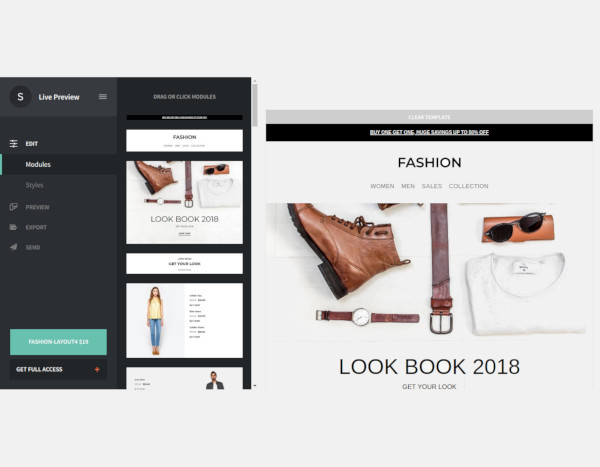 HTML5 Responsive E-mail Template
Download
Responsive E-mail newsletter Template
Download
Free Responsive E-mail Template
Download
If you are looking for a responsive e-mail design template, you can check out these 6+ Responsive Email Templates that you can gain inspiration on your design draft, or if you liked the exact template, you can use the samples, since it can be downloaded and edited.
What Are the Benefits of Using a Mobile Responsive E-mail Template?
Businesses have been changing their marketing strategies in order to adapt to the new society, and this includes communicating their objectives through the e-mail, but again, with the technological advances, they have to adapt to making their e-mail templates responsive. As we all know, the Internet is a perfect tool in expanding the exposure of your product or services; however, e-mails can even expand it more to exclusive customers and clients and making it responsive can make it more flexible, especially most of the people are relying on their mobile phones nowadays. A responsive e-mail template can adapt its interface and can be more appealing when being shown in a smaller screen, such as a mobile device. E-mail marketing templates can be a perfect example for this.
Mobile Responsive E-mail Template
Download
Minimal Responsive E-mail Template
Download
Responsive E-mail Signature Template
Download
More Templates for You to Choose
Here at Template.net, we collect different types of high-quality sample templates that you can use on any of your personal or professional projects as well as for your legal documents and informal letters. We offer:
Graphic

Design

Templates

such

poster designs,

printed banners

, illustration inspiration

s

, vector illustrations ,

magazine cover templates,

fonts for typography design,

logos for branding, invitation cards

on all occasions

, icons, and

graphic

buttons.

Web Graphic Samples such as web logo, html templates (responsive or non-responsive), HTML e-mail templates, digital fonts for web typography, web background patterns, web icons, web buttons, and web banners for ads.
Document Templates are used for legal and informal documents such as legal agreement letter and forms, as well as formal and informal letters.