How do you know if you have found the best candidate for a job opening in your company? Well, first, you have to know what exactly are the requirements of the job so you can find the ideal person for it. It is important to do your research on the needs of the company to ensure that the vacant position is filled by someone who has what it takes to be a success. So, how do you do this? Start by conducting a job analysis.
Below are some analysis samples forms you can use as samples for this task.
Job Analysis Form Template
Printable Job Analysis Form
Job Safety Analysis Sample
Workplace Environment Job Analysis
Work Demand Job Analysis Form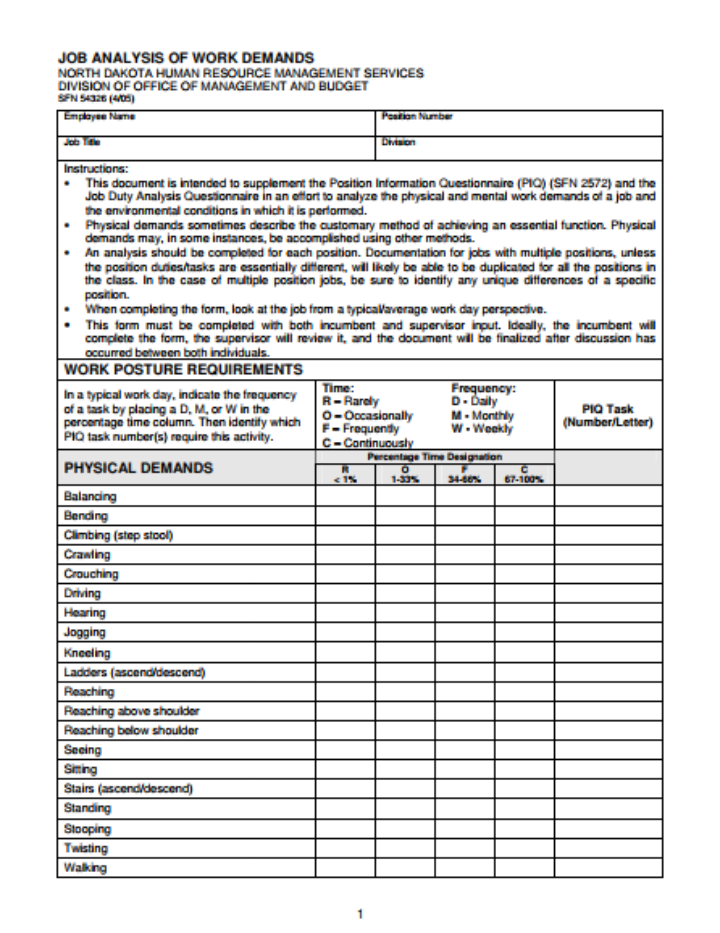 Job Analysis Template Form
Reclassification Job Analysis Form
Job Task Analysis Form
Tips for conducting a job analysis
Let the following tips help you out when you are doing a job analysis.
To know more job analysis and other business topics, check out our other posts.