Journal Templates
15+ General Journal Templates – PDF, AI, ID, Pages, Publisher, PSD, Docs
As human beings, we get to experience the beautiful moments in life and at the same time, face its most tragic gifts with grief and sadness. Whichever we face, the more impactful the experience was, the greater the chances that we would carry that memory throughout our whole life. But what about those with little impact? Is it not worthy to recall in the future? If you are an optimist and likes to appreciate life and all its wonders, you might be able to remember those little happy and sad experiences. You may also see excel journal templates.
Those little experience can still be visited again one way or another as you continue to grow. It is within these little memories that you can also remember what made you change, why did you change, what are you careful of right now and etc. In order for some to recall those little moments, they choose to have a journal. You may also see best journal paper templates.
Now, I am not saying that the journals only use is to recorded those little moments, one can also put the most memorable ones since it can heighten up the emotional and mental energy more than those of the little moments. To know what a journal is, read the following paragraphs. With templates guiding you, we will also be presenting to you the natural parts that make of a journal. We will also include how you can write your own journal and lastly, we will be telling you the benefits of making a journal entry every day. So get a notebook (or your journal if you have one) and take down the following after you read and understand the information being presented to you. You may also see word journal templates.
Journal Planner Template
Free Education Journal Template
Free Real Estate Journal Template
Free Sports Journal Template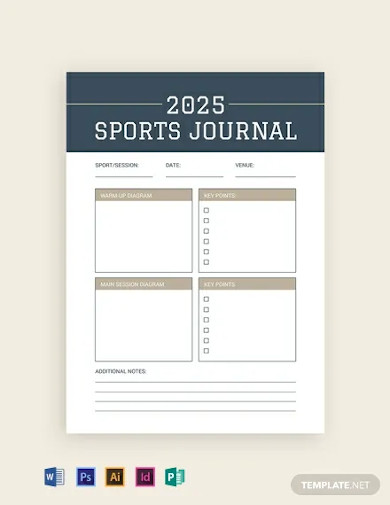 Free Writer Journal Template
Journal Cookbook Template
Food Journal Planner Template
Free Travel Journal Template
Sample Reflective Journal
files.eric.ed.gov
Learning Journal Guide
salto-youth.netDownload
Sample Reflection Template
usf.edu
The Journal
In order for us to understand the purposes of the parts of a journal, let us first talk about what a journal really is. A journal, which is sometimes referred to as a diary, is a notebook where an individual would put information he or she attained from anyone or anything during any time of the day. There are many types of the journal each having that same purpose, to put information. It can range from log journals, expense journals to more sentimental ones like prayer journals and the most common; the general or personal journals. Since that is the most used journal, this article will specifically focus on that. That general journal is carried by people who express more in their journal every day.
They would write their experiences, learnings, thoughts, reflections, realizations, and most often include what they opt to do because of that particular experience. In a way, having a journal is having an experiential cycling in which you face something, learn from it and then do what is the necessary as a form of response to the things you faced anytime. To summarize it all, a journal is like a book of your life with you being the writer of past events and including things you want to happen in the coming days. This can be the case if you decide to write every day and have fond of it. You may also see reading journal templates.
Reflective Learning Journal
dcu.ieDownload
Reflective Writing Process Sample
businessballs.com
Parts of a Journal
The parts of a journal may vary depending on the type of journal one has. Others have technical parts while some, like those sentimental journals, have fewer parts. What the writer must always remember is that he or she has to write necessary and important information. For this article, we will be focusing on the parts of sentimental or the general journals. Do not worry, even if it only contains a few parts, it is not hard to understand either way. If you still wish to take note of the following parts, then go ahead. Taking note is an essential practice to improve your journal writing entries you make a day at a time and it can improve discipline little by little. These are the following parts of a journal:
1. Date.
The date might be one of the underrated parts of a journal. What makes this important is that it can be impactful in the future. Situations, where you wanted to remember when was the first time you did something that took your breath away, makes writing the date useful here.Dates give meaning to a particular memory or experience. It might even have a sentimental value to some like how the date of 7 can have the same time, a lucky experience you had with something or someone. 7 is often called and believed the lucky number. It can be a good feeling where one can remember how many years has it been since he or she has experienced that one particular memory especially if it is a good one that most often, can touch the heart again. You may also see magazine journal blog templates.
2. Experience.
This comes right after the date. In this section, you can now start to creatively write what were your experiences during the day that can be deemed useful in the future as a good thing or bad thing to recall. If nothing significant ever happened, you can just plainly tell how your day went. You always have the choice to just write thankful things you had experienced like waking up, eating a healthy meal, being able to talk to old friends for a little and etc. You may also see journal website templates.
Do remember that it is your journal and no one can actually control what you decide tow rite. That is your story and you are the writer. Make sure that when you are writing, you make it seem like you are living it all over again by specifying even the smallest of details. You can also include what you were feeling as you the experience was still taking place and what you felt after it was over. You may also see food journal templates.
3. Learnings
You may or may not put this as a sub-heading in your journal. This usually comes right after you have mentioned your experience. This experience has might one way or another taught you a valuable lesson that you can carry out and apply in the future days that are coming towards you. You can write which part of the experience did you get your learning and state a reason why it was in that particular part of the experience. It is good to include minute details so that you would not have a hard time remembering if you are already recalling that in the future. You may also see bullet journal templates.
4. What to do next?
Once you are done writing you learnings, ask yourself what you can do to apply those learnings in the next days if you have the chance to face those experiences again. It is always best to have an action plan after getting knowledge. Those 2 are needed for self-awareness to be fulfilled; Knowledge (learning) and Action (application). Having self-awareness gives you more opportunity to grow more as a person mentally and psychologically. Having growth has many benefits especially in handling situations which might seem hard to others. One has to remember that learning has no finish line until death is ready to take us away.
Those are basically the parts of a general or personal journal. What one has to remember that writing this kind of journal is free-flowing. What we mean by free-flowing is that the writer can do whatever he wants from it. Things like how long and how short the journal can be, to deciding to draw things in the writing to give it a more visual experience.With that being said, you can truly say that it can make you a creative person once in a while especially if you are so into it. It builds over time due to persistence and consistency. You may also see free funny journal templates.
Reflective Writing Journal
port.ac.uk
How to actually make an entry
We have already discussed two things in this article which are the definition of a journal and the parts of it. It is now time for you to find out how to actually put an entry in the journal. There are many factors that might affect on how you make an entry. Take note of the following:
1. Pick the right notebook.
One can make an entry if he is comfortable with the journal he chose to buy. Before writing, make sure you have a journal that you like because of its design and the parts it has. The energy tow rite can be taken away if you do not like the color or the kind of paper being used in the journal. This is because one takes journal writing to a personal level because if you could recall what we have stated here that a journal is like your life book with you being the writer. You may also see travel journal templates.
2. Have the right pen.
This has the same thought as of the last paragraph. This connotes ownership because you know you only use a particular pen to tell the story of your day. You may also see food journal templates.
3. Having the place.
The place where you decide to write is a big factor. You have to make sure you can pick a place where your mind is at peace and can focus on writing. The place can be in a restaurant or can be in your room where you are alone and can have your imaginations run free. You may also see prayer journal templates.
4. Take small
If you somehow cannot write your entry yet, just put small notes that can help you complete your journal later. These notes have to be the important parts in order for the recalling process to be faster and accurate. This can be useful especially if you left your journal at home but the experience was so remarkable that your hand is just itching to get a grasp of that journal. One way for you to actually take notes is to note it down on your cell phone. You may also see five-minute journal templates.
5. Write.
When everything is already secured, write what happened. If you are a secretive person, make sure you put a label on your journal that no one should ever read it but you. Sometimes, people do not write journals for the purpose that they do not want any other person to find out what they are thinking and what they have been doing. Know that you are the only one who will read your collection of memories if you hide it properly. Do not be shy to express your thoughts because, in a way, you are just merely talking to yourself and free from judgment from others. You may also see music journal template.
Process of Reflective Learning
peicpt.comDownload
Guide to Reflective Writing
itee.uq.edu.au
Benefits of having a Journal
Now it is time to discuss the final part of this article, and that is to show you the benefits of writing a journal entry. We suggest that you take down the following benefits because it is something you can go back and read to if ever you want to give up writing your journal entries or is about to lose the motivation to write already. These benefits also contribute to your growth as a person and it is also important that you learn to recognize and appreciate that once in a while: These are the following benefits in writing your journal entries:
1. Increases your writing skills.
With one having to write every day and expressing his feelings or thoughts, he cannot avoid the fact that he will be able to find new words and terms that could better fit into some details of his or her experience. This, in turn, can improve his or her writing skills which can not only be limited to journal writing but also for academic purposes especially essay writing activities. It can also help you in trying to find new ways to tell how your days were and what were the important learnings that had come your way. You may also see gratitude journal templates.
2. Recognize and create new goals.
Having a journal can make one remember to keep track of their goals and make plans on how to achieve those goals little by little. Journals could also help you make new goals based from the learnings you got from particular experiences that impacted you in a big way and thus can lead to a change or an improvement in some aspects in your life. Creating new goals drives you, even more, to grow in life and can often lead you to be a role model in the lives of others. You may also see accounting journal templates.
3. Stress reliever.
Not everyone uses alcohol as a way to distress from pressures of work and personal problems. Some go to their journals and release their anger and sadness to get a sigh of relief afterward. People open up to their journals because it gives them a notion that they cannot be judged in whatever they have to write. Not only is this a healthy practice but it is also a way for one to avoid toxic stress relievers in life that can affect the behavior of one person. Having the awareness that you have a thing to write on who can give no judgment can be a sigh of relief already and make one recover from all of the happenings during the day. You may also see learning journal templates.
4. Endless learnings.
Having to write in a journal the learnings you get every day makes you limitless to learning new things every day. You might think these learnings can be hard to remember but note that you can always refresh your mind fast because you have already written it. Int time, this can become already second nature for you to have the drive to learn new things every day or search for them in the experiences you get from different people and different moments. You may also see food log templates.
5. You get to be more appreciative.
This applies especially if you put what you are thankful for despite having days which have given you a bad experience. Being grateful for the things that happened in your life can transform you into an optimist. Not only that, it can also make you think that every bad thing always has a good side or effect to it. It also makes you not give up on challenges too quickly. This sparks from the motivation to get the learning in every challenge you face. Being an appreciative person also makes you more approachable and likable with your social life. You may also see music journal templates.
Those are the general benefits that writing a journal can give you. If you have already fully got a grasp on everything around here then you can now move on writing these things in your journal or placing your thoughts on what you have read. Start trying to make writing a journal a habit for you if you want to attain those benefits we have just mentioned above. Do not always rely on your memory as things and experience can be forgotten over time even the most beautiful ones. You may also see writer journal template.
Also, remember that the journal is yours and that you always have the choice to write whatever you want in their and how you can tell your story. Express yourselves as this can also be a good training ground for you to try to tell people how you feel slowly but surely. Make the most out of it and grow from your experiences by applying what you have learned from those experiences that have impacted you either in a small way or a big way. You may also see learning log templates.
More in Journal Templates