Marketing research can offer a variety of advantages to any new or existing business. Take sample marketing research for example. It can offer a useful insight of the market population and the ways it can be exploited. A market research proposal samples plan provides a structured baseline you can follow in order to present the research you are going to perform on a population, as you would with research proposal templates.
Market Research Proposal Template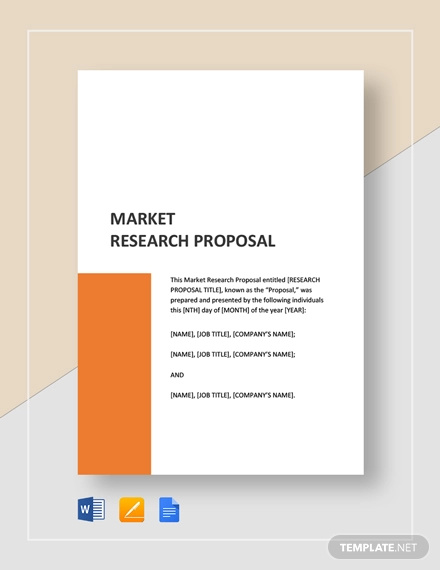 Marketing Research Proposal Template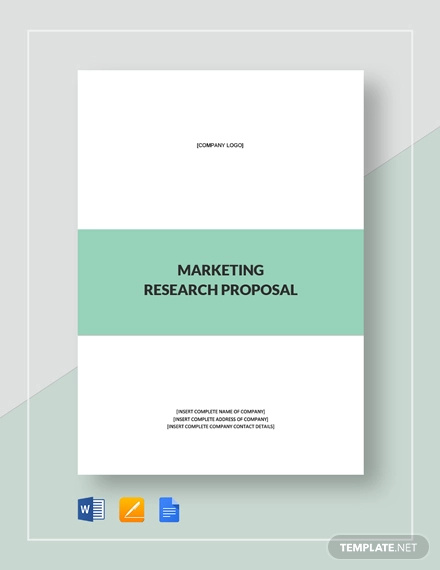 Market Research Proposal
Lychee Market Research Proposal
Marketing Information Management System
Payment Services Market Research Proposal
How to Write a Marketing Research Proposal
The primary purpose of a marketing research proposal is to bring light to a question regarding the market and to state the ways the question can be answered. With this covered, you need to identify the market environment the research will take place as well as the sources of data that will be used. Choosing the right methodology will help you analyze the data you will gather, in order to answer to the initial question of the research. As in a research project proposal, you should present a put together proposal in order to achieve a professional and businesslike look.
What are the different types of market research?
There are four types of marketing research depending on the functional objectives of the research. The first type is the descriptive research that is used to describe the characteristics of a population answering questions like who – where – when – how, and it can provide useful information to use in advertising proposal templates. The second type is the causal research that observes the reaction of one variable in relation to the change of another. The exploratory research is conducted when the information for a problem are not sufficient. Lastly the predictive research is used to forecast the market variables regarding a problem.
Market Research Proposal Request
International Marketing Research
Publication Proposal Form
Market Segmentation Research Proposal
Components of a market research proposal
A market research proposal has a few basic components that are necessary in order to create an effective proposal. As mentioned previously you need to have a good focus on the main problem or the question you are about to answer. Presenting the problem in a sufficient way will help others understand the reason of the research. An additional component is the literature review in order to present what has been researched by others and how your research will help ad knowledge. Lastly you need to set a clear research proposal outline to keep your proposal focused on the problem.
Tips to write market research proposal
In every research proposal, as well as in marketing Business proposals, you need to keep a certain style of speech that will be both professional and easy to understand. This means that you should avoid excess use of technical language unless your audience is knowledgeable. Before you start writing your proposal create an outline that will help you keep track of all the important points you need to address in your proposal in order to present a structured thought process. Based on the chosen methodology, make sure to describe all the factors that might influence the result of the question.