If you were to hold a meeting where you and other people will be discussing important topics, then you'll obviously want to remember all of the details. This is especially true for meetings which involve business-related matters such as those pertaining to projects or events that need to be held.
So what you're going to have to do is to come up with a memorandum template—or in short, a business memo—that will contain all the information that you're going to need at some point. And that's why this article is going to teach you all that you need to know in regards to creating one.
The Elements of a Good Memo
Take note that you won't be able to make a proper memo unless it contains all of the necessary elements. Without them, the memo will not be able to convey all of the information that one will need to learn about any previous meetings or discussions.
So be sure that you are able to include the following when creating one:
Heading: This is where you're going to have to put in details such as who made the memo, who it's for, the date in which it was made, and the main subject being discussed.
Opening segment: Here is where you'll need to provide all of the information pertaining to the purpose of the memorandum's creation, the problem that as been raised and needs to be solved, and the specific assignments or tasks that need to be assigned and completed.
Context: This is where you'll be pointing out the background of the problems that need to be solved. It's here that you'll be talking about how a specific problem came to be, as well as the details regarding its occurrence. This can all be explained in a few sentences.
Task segment: The tasks segment is where you will be carefully pointing out all of the different steps that need to be taken in order to solve the problems that have been discussed. Write all the essential details to take right decision to solve the issues.
Summary segment: This should only be made in the event that your business memorandum has accumulated more than one page. Basically, it's the section of the memo where you summarize all of the information that has been presented in an easy-to-understand manner.
Discussion segment: The part of the memo that will explain the details regarding the ideas and solutions that have been discussed or accepted. Take note that this is the meat of your memo, meaning that it's going to be the one that you'll invest the most time in writing down.
Closing statement: It's here where you'll point out how the meeting finished. What actions will be taken? What decisions have been made? Are there problems still left unsolved? Be sure to answer those questions.
13+ Memo Samples
Sample Memo Template
Decision Memo Template
Reminder Memo Template
Strategy Memo Template
Blank Meeting Memo Example
Company Meeting Memo Template
Meeting Minutes Memo Template
Project Meeting Memo Sample
Sample Meeting Memo Template
Internal Meeting Memo Format
Internal Meeting Memo Template
Business Meeting Memo Example
Real Estate Offering Memo Sample
Simple Memo Template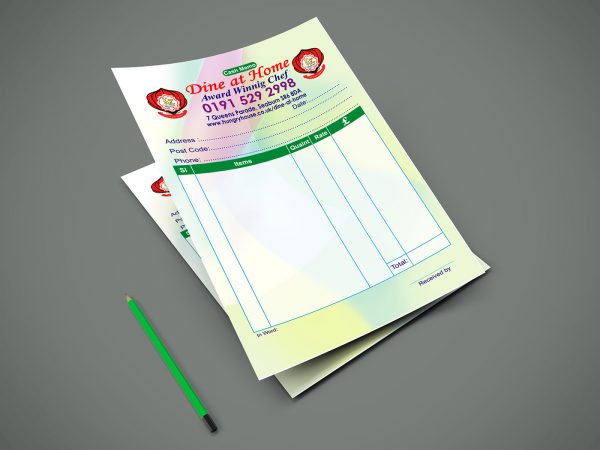 How to Create an Effective Memo
Now that you've managed to learn about the basic elements, you're going to have to use them in order to create a memo that will be useful. Remember that the whole point of having one is so that you can use to remind you of all the important information that was shared and discussed in a previous meeting. This means that you're going to have to learn how to make a memo that's able to present these pieces of information in the clearest and most effective way possible.
With that in mind, here are the things that you're going to have to do.
Start With the Basic Details
If you're going to start making one, be sure to include a title first. It's specifically meant to tell readers the type of memo it is, essentially giving them an idea as to what the document may contain. For example, if it's a memo meant to discuss what was presented during a board meeting, then the title would be something such as "Board Meeting Memo".
Once that's done, you must then include other important details such as the following:
The Names of People Relevant to the Memo: This is important as there might be cases wherein the parties involved will need to be identified. As you're writing down their names, be sure to include their first name, last name, and middle initial. Then point out what role either plays so that readers can easily identify who made the memo and who received it.
The Date: Be sure to point out the date in which the memo was made as that can specify the date in which the meeting took place. Write down the month, day, and year so that readers will know exactly when its creation happened.
The Main Topic of the Memo: There has to be a specific subject matter that was discussed during the meeting, meaning that you will need to point that out specifically in the document.
Write Down Details of the Meeting
You're going to have to write down the important details of the topics discussed during the meeting, as well as any issues or topics that were brought over from previous ones.
Also, it's important to point out any problems that have been just discovered to be placed in the memo as they're ones that will usually need to be solved as soon as possible.
Make sure that you are able to explain everything in a proper manner so that readers will easily be able to understand what took place during the meeting.
Point Out the Tasks to Be Done
It's here that you will be pointing out all of the tasks that should be done in order to solve any issues presented during the meeting. It's important that you go through everything step-by-step so that you can easily explain things such as who is in charge of completing certain tasks, how they should do it, and when they have to be completed.
Share all of the different ideas and solutions shared and point out which of them were accepted by the individuals involved in the discussion.
Share the Outcome
Lastly, share the results of the meeting. What was decided? What specific actions have been confirmed? Are there problems that have yet to be solved? Write down the answers in a detailed explanation to ensure that readers know what happened during a previous meeting.
Tips on Making a Memo
Always take down notes: If you're going to make a memo on a meeting that's going to take place, then you should always be aware of what's going on. What you should do is to constantly take down notes on important matters being discussed so that you can add it to the memo.
Check for any errors: There are times where you might make mistakes in terms of grammar, spelling, and even the information you put in. Since a memo should be treated as a business letter, you have to avoid these mistakes at all cost. So what you can do is to check the document at least twice to ensure that you are able to spot and fix any errors that you may have missed.
Ask if you don't know: If there are parts of the meeting that you may have forgotten, then it's always best to just ask those involved in it. Just be sure not to ask too much as you don't want to make it seem that you weren't paying attention.
Types of Memos
Take note that there are many different types of memos you can make, with each of them having their own specific purposes. Here are a few examples
If you would like to learn about the other types of memos that you can create, then simply go through our site.
Memo Sizes
The standard memo document size would usually be that of an A4 or US. It's the right size as it's able to present all of the information in a way that will make everything look organized, and it's useful even if there isn't much to share to begin with. Although you could go with sizes that are slightly larger or smaller, an A4 or US is one that you should go for.
Memo FAQs
What Are Memo's Used For?
Essentially, they can be used in the event that other meetings are held as they can be a source of information that will help with the meeting's conclusion.
When Do I Need to Hand Over the Memo?
As soon as you're finished making it, it's best that you hand it over to your superior immediately. Try to give within a day's time.
Is There an Easy Way to Make a Memo?
Yes, all you need to do is to download a memo template and customize it in whatever way you wish. You can even choose to use the ones in this article if you wish to do so.
If you would like to learn how to create other types of documents, then you simply need to go through Template.net for your needs. Just make sure that you thoroughly the ones you've chosen so that you can make the most out of the information they contain.