When trying to determine your next course of action, you may wish to come up with a plan in document form. In that case, you might be served by tools like strategic plan templates that can help you with the entire business of planning.You may also see Plan Templates.
Recruitment Plan Template
Recruitment Strategic Plan Template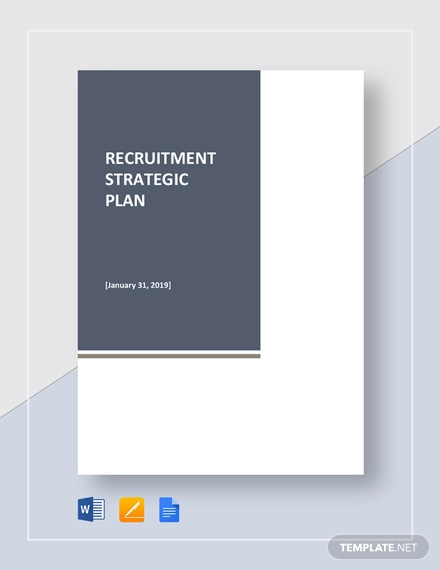 Recruitment/Staffing Agency Business Plan Template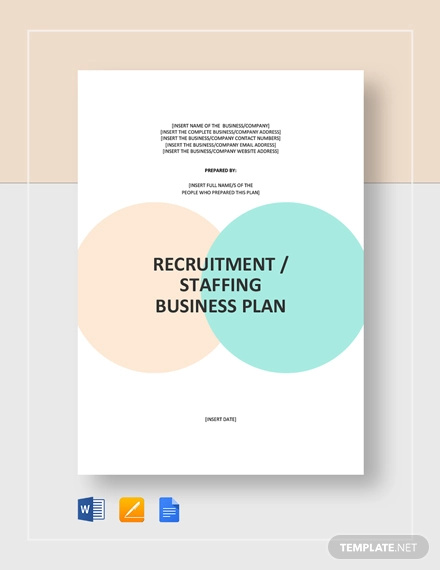 One such purpose for making your plans might for business-related reasons, such as recruitment. In that case, you would have to write a business plan that could suit not only your own personal needs but one that also meets the needs of the company as a whole. As such, you would have to keep some things in mind in order to meet such needs.
Recruitment Action Plan Template
Recruitment Plan Template
Sample Volunteer Recruitment
Recruitment Plan for HR
Physician Recruitment
Recruitment for Admissions
Why Use a Recruitment Plan?
As with other instances where you would need to use a sample plan template, there are a number of reasons why it would be wise to rely on a plan, such as:
It helps you stay organized. Having a plan gives you an organized, systematic approach toward recruiting people for your organization.
It can make the job more efficient. Since you have an organized system, you can refine your methods so as to find out how to make your organization enticing to would-be hires.
It gives you a system you can use consistently. Developing a workable plan allows you to use it repeatedly so as to continue to attract more applicants.
Steps to Writing a Recruitment Plan
All kinds of templates, including communication plan templates, have specific steps needed in order to turn them into your own documents. In this case, those steps include:
First, come up with a goal to contextualize all your actions, such as increasing your workforce by x%.
Determine what direct methods you can use to advertise your company, such as making use of a search consultant.
Come up with alternate strategies such as using flyers and other advertisements.
Give each element of the plan a definite date for accomplishment, and make sure that there is a clear allocation of responsibility for everything.
Annual Recruitment Plan
Recruitment Action
Recruitment Plan for Board Member
Sample Membership Recruitment
Tips for Implementing a Recruitment Plan
If you want your operational plan templates to be more effective, you may want to use some guidelines to guide you through the process. After all, there are always some actions you can take to help you make the most of your templates.
Provide a time frame. This can provide the plan with a window for carrying out different parts of it. It also provides you with a deadline so that you know when anything needs to be done.
Be flexible. Elements of any plan template like a compensation plan template may need to be changed so as to make it more efficient. It always helps to be flexible and enable such changes when necessary.
Always refer to research. Research is an effective tool, as it indicates the trends that could help determine the direction your plan needs to go in order to make it effective.
Provide realistic goals. While it pays to be ambitious, it is also important to set goals that can actually be met by the plan so as to obtain realistic gains.
Do feel free to check out the site in order to find out if there are any other templates that you may find useful for any other work you may have.