Powerpoint
8+ PowerPoint Dashboard Templates – Free Sample, Example, Format Download!
A dashboard is basically a visual tool to display the current status of the key performance indicators or KPI's of an enterprise or a project. Dashboard presentations provides a glimpse of an organizations or projects performance-scoreboard and metrics on a single screen. Dashboards are ideally, information management tools used to simplify complex data and provide users a glance of the current performance of the organization or project. The most commonly used tool for presentation is PowerPoint and hence organizations prefer dashboard presentations prepared in PowerPoint. Available here are sample powerpointdashboard templates designed by professionals which are easy to download and customize. You can also see Modern PowerPoint Template. We bring forth the PowerPoint dashboard templates designed by our expert team keeping in mind the required format for dashboard. All the sample PowerPoint templates are available to you in different formats for easy download and access and are highly customizable to be adjusted as per the requirements of your project.

Presentations Dashboard Template
Think Green Eco Friendly PowerPoint Presentation
Sample Dashboard PowerPoint Template Free Download
free-power-point-templates.com
Dashboard with PowerPoint Best Practice Free Download
smartevision-online.com
Free Dashboard Presentation PPT Sample Download
aacdhq.org
Dashboard Gauges for PowerPoint Example
Brand Performance Compared to Range and Average Sample
Sample Sociable Dashboard Powerpoint Template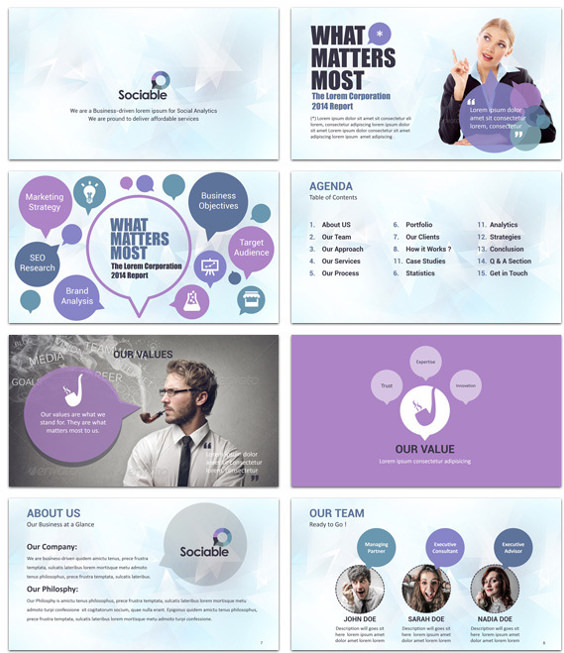 Website Dashboard Presentation Template Example Download
Website Dashboard Presentation Template Example Download
This dashboard template is useful to get a glimpse of the content of the website before the website going live. The different charts or data in the dashboard provides information about the organization to be incorporated in the official website like the first chart comprises of the logo and picture to be present on the website, second chart includes data stating about us, third slide informs about the revenue trend of the organization, fourth talks about what the organization does i.e. business they are involved in and final chart includes information about steps to success. This dashboard is highly editable and can be modified as per the user's requirement.

Important Components of Dashboard Templates
A well designed dashboard must include the below mentioned information to enable the organizations to reach their ultimate goals
Perspectives – it should clearly indicate the perspective of creating the dashboard
Objectives – it must state the clear objective of business/project
Measures – it must provide accurate and real-time metrics of the KPI's
Spotlight Indicators – It should indicate output in different color to enable the viewer to understand the difference with ease.
Conclusion
Successful organization are aware of their current state and steps to be taken to achieve their set goals. They know how to react and change as per situations and circumstances based on the data and study of the market. Dashboard presentation are very useful as they present data in a visual form like graphs, charts table etc. which are easy to grasp and under by viewers. Powerpoint dashboards effectively reduces the time required by organizations in decision making and improve the productivity of the organization. So download the template as per your requirement and be a step ahead of your competitors. If you have any DMCA issues on this post, please contact us!