One way to make sure that a public speech or address captivates its audiences is through the effective use of keynote presentations. You need to seamlessly incorporate your visual aids – by either using clean Powerpoint presentations or other presentation software – with the tone and message of your speech. And doing that is now made easier thanks to pre-formatted keynote presentation templates in PSD.
In this article, we provide various tips on how you can create and improve your keynote presentations using these pre-made presentation templates. In addition, we have also included fifteen examples of downloadable keynote presentation templates in this article to help give you an idea of what a good keynote presentation template design to use.
Technology Keynote Presentation Template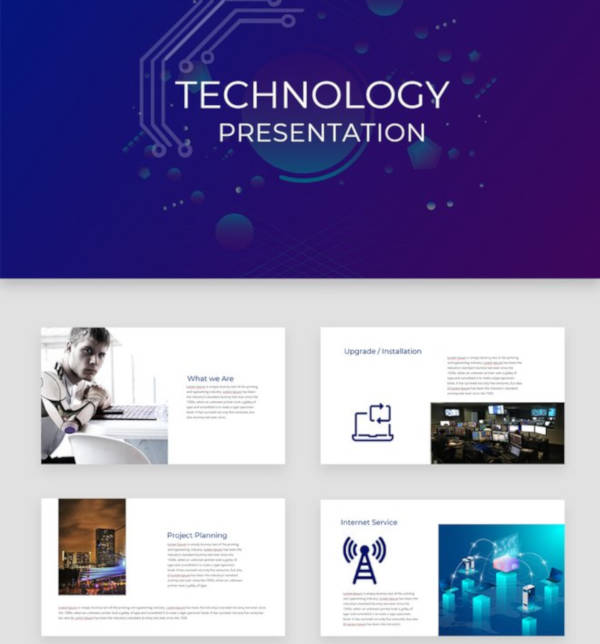 Holiday Keynote Presentation Template
Chalkboard Presentation Template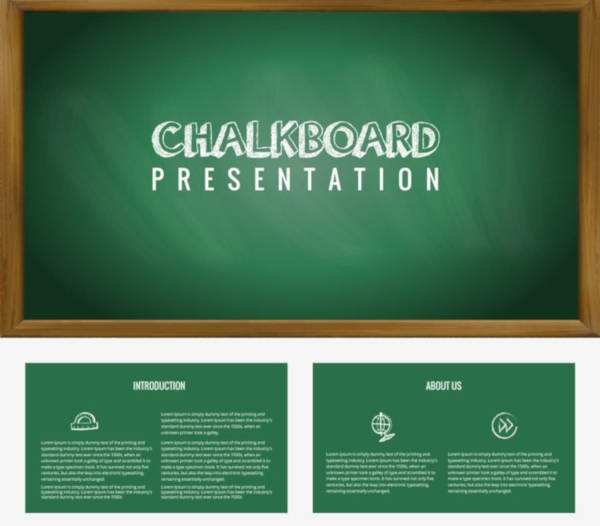 Medical Keynote Presentation Template
Best Powerpoint Keynote Presentation Template
Benefit Keynote Presentation Template
Black and White Keynote Presentation Template
Check out these Downloadable Keynote Presentation Templates
As promised, embedded below are multiple keynote presentation templates that anyone can use for any public speaking opportunity. Most of these templates are available as layered Photoshop templates files or as Keynote (KEY) template files. Also, make sure to have a compatible presentation software program installed on your computer before you purchase and download the template of your choice.
For example, if you choose a keynote presentation template in KEY file format, you will need to have the Keynote presentation application software available in MAC. If you have a PC or any Windows-based device, it is best to choose a presentation template that is available in Powerpoint file format. You may also see sample keynote templates.
Business Keynote Presentation Template Bundle
Triangle Keynote Presentation Template
Creative Keynote Presentation Template Bundle
What is a Keynote Presentation?
A keynote presentation is a visual tool that typically goes along with a public address or motivational speech given to a large number of people. Keynote speeches are often held in conferences, conventions, seminars, commencement, and graduation exercises. But despite the formality of these events, the keynote speaker still has the power to determine the tone or milieu of his or her speech. And to help achieve this, a keynote presentation often plays an important role.
As we have mentioned earlier, keynote speakers often pair their speeches with the use of a keynote presentation. This gives their audience something to look at during the informative speech and it also serves as an outline of the entire speech that can be used by both the speaker and the audience listeners.
These days, creating keynote presentations can be done easily through the use of pre-made digital presentation templates. These pre-formatted templates will contain everything that a speaker will need in creating a keynote presentation. To illustrate, a sample keynote presentation will have multiple built-in template slides, pre-formatted layouts, text boxes, images, illustrates, graphs (if needed) and even writing prompts. As the template's end-user, all you have to do is replace all these content placeholders with the correct pieces of information that you will talk about in your speech.
To help make the entire presentation-making process easier, you can use any of the keynote presentation templates featured in this article as the base template for your own keynote presentation. Feel free to edit them or make customizations if you want to make sure that your own keynote presentation stands out along with the persuasive speech that you have specifically prepared for the event.
Elegant Keynote Presentation Template
Keynote Presentation Design Template
Keynote Presentation Template Bundle
Tips for Creating Your Own Keynote Presentation
We have mentioned earlier that a good keynote speech is one that seamlessly translates research data or your written thoughts into something that is visually creative and easier to understand. However, to achieve that end result, you (as the speaker or the creator of your keynote presentation) need to be very deliberate on how and what strategies implement in your presentation-making process. You may also see business plan keynote templates.
To help you along, we have compiled the top tips that any speaker can follow when creating their own keynote presentations to make sure that their speaking events or opportunities affect and/or influence as many audience members as possible. Read these guidelines below. You may also see sample free keynote.
1. Practice giving your speech while using your keynote presentation.
The first tip that any new or experienced speaker should always do is to practice. Remember that most keynote addresses will require a prewritten speech that speaker can read from or memorize. If you feel more comfortable and more confident if you memorize your keynote speech, you can do this by repeatedly practicing and memorizing the entire thing. You may also see sample business keynote templates.
It will also help if you practice along with your completed presentation keynote template. Doing this allows you to feel what it will be like when you actually go up on stage and deliver your keynote speech. This will also allow you to make any changes on the timing of the presentation slides depending on your audience's reaction, your own speech delivery, and other factors.
2. Proofread the template.
When creating your keynote presentations, always make sure to proofread the entire presentation before the actual speaking event. Check for spelling, grammar, image captions, attributions, etc. Aside from rechecking the template yourself, always have another person check the presentation for you. This will help lessen any possible errors or misquotes that you may have overlooked. You may also see apple keynote templates.
Minimal Keynote Presentation Template
Keynote Presentation Bundle Template
3. Be brief and concise in your presentation slides.
One of the cardinal rules in creating a keynote presentation template is to keep your presentation slides brief, simple, and direct to the point. When you follow this tip, you are making sure that your keynote slide templates are not crowded with text, headings, and pictures. This also makes the entire presentation more pleasing to the eyes and helps the audience in understanding your speech more.
To do this, you can begin by creating a single slide that features only a brief sub-topic header and/or a picture. Depending on your speech's topic and tone, you can begin drawing on the image or relating to the image. Doing this will work wonders especially if you also have prepared a well-written business keynote speech.
4. Use pictures and illustrations.
Another keynote presentation-making strategy that any speaker should follow is the intelligent use of images, illustrations, and other graphic design elements. The use of images and pictures into any keynote presentation allows you to tell a story better. To illustrate, if you deliver a speech traditionally, your audience may get bored or lose your train of thought easily. By incorporating pictures into your keynote presentation, they can readily associate your speech or story with what they are seeing. These images will help create a visual pattern in their minds that will make your speech more effective in the end.
5. Visualize research data.
Even if most keynote speeches are considered motivational speeches due to the lesson or moral imparted by the speaker at the end of the speech, some keynote speeches in certain industries still provide loads of information in the form of research and case study results. This commonly happens in conferences and conventions that are sponsored or hosted by academic and scientific associations and organizations. You may also see keynote timeline templates.
So, if you are delivering a keynote speech for this type of event, always make sure to find a way to creatively visualize all the research data that you are talking about. You may also see professional keynote templates.
For example, if you are in a medical conference delivering a keynote speech on new cancer medication trials and its results, you can simplify all your findings by using graphs, tables, or pie charts to showcase your test results. But remember, despite being on an academic conference, you cannot expect everyone to comprehend everything that you are talking about. To avoid this, you can use simplified graphs and charts on your presentation template and then explain what each of these visual aids means for your research.
No matter what kind of industry you are in, it takes special skill to write and create a keynote speech that will hook your audience. Keynote presentations can only do so much to help your entire speech and presentation. In the end, it will up to you on how well you practice and develop your speaking and empathizing skills, and how well you incorporate your keynote presentation slides into the whole speaking event. You may also see free keynotes.
If it is your first time being a sample keynote speaker, do not beat yourself up if you are not that confident with your oration skills of if your presentation-making skills are not up to par with your senior speakers. Just remember that all these tasks take time to learn and to master. As long as you keep on practicing and you keep on learning along the way, you will nail that speech soon. Don't doubt it.
Clean Keynote Presentation Template Pack
Minimalist Keynote Presentation Template
Vertical Keynote Presentation Template
Unique Multipurpose Keynote Presentation Template
Have You Decided What Keynote Presentation Template to Use?
Now that you have seen different kinds of sample professional keynote templates, you are now ready to choose and download any of these templates to use it for your own keynote speech. Also, do not forget to follow all the keynote presentation-making guidelines that we have shared earlier.
And if you found this article useful, do not forget to bookmark it and share it with your followers, friends, and colleagues on social media.