An accounting proposal is a pertinent business document that involves accounting services such as storing, sorting, retrieving, summarizing, analyzing, and presenting financial transactions to business companies and private individuals. It is mostly written and presented formally. This type of business project proposal is used by most accounting service providers, tax professionals, and CPAs to ask for funding and persuade potential customers for financial support.
Often, this is utilized for bidding on an RFP (request for proposal). There are a lot of reasons why we need a proposal of any kind. More than the need to summarize our concerns and begin to plan before writing an accounting proposal, a template may be useful, too. Try to check them out below.
10+ Accounting Proposal – Google Docs, MS Word, Pages,  InDesign, Publisher, Photoshop, PDF
1. Accounting Proposal Template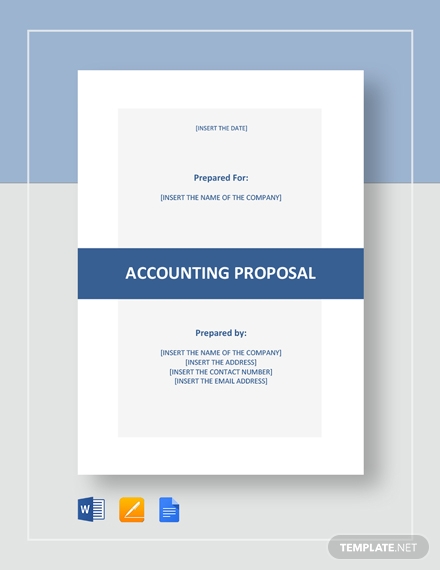 There are different specialized fields in accounting that have emerged with the technological, industrial, and economic developments. This Accounting Proposal Template can be beneficial in helping you write different accounting proposals, such as the ones used for financial accounting and taxation. You may download the template to make it easier for you to do your job. The template is editable in Google Docs, MS Word, and Pages.
2. Accounting Services Proposal Template
You don't have to write from an outline or deconstruct your RFP to develop an accounting service proposal. Simply layout all the information needed in this Accounting Services Proposal Template. Want to see more of what this template can offer? Click the download button below.
3. Developing a Grant Proposal Template
Planning to write a formal proposal to submit to a government or civilian entity? Try our ready-made Developing a Grant Proposal Template today. It already outlined every part of the proposal accordingly. You only have to incorporate your project and budgetary requirements. Make your financial request in a grant form using this template. Download to customize it.
4. Business Budget Proposal Template
List all the projected and estimated costs using this Business Budget Proposal Template. Make your best fund estimates needed to be laid out through this template to support the project described and explained in the proposal. Gain sponsorships as you include the direct costs, the facilities and administrative costs, and the shared costs. Make a detailed budget proposal as you download the template now!
5. Project Investment Proposal Template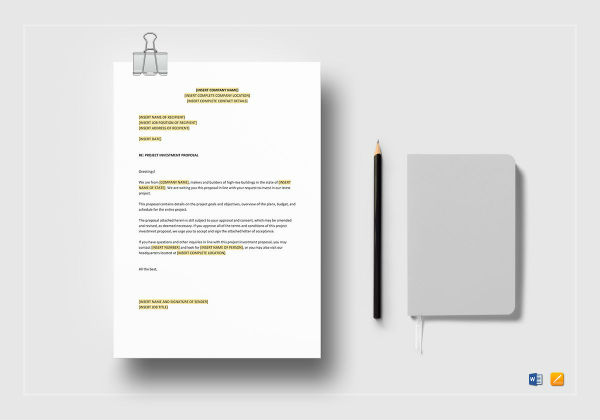 Get to create a proposal that captures the attention and gains the financial support from the lenders, investors, and other financial institutions by utilizing this fully editable Project Investment Proposal Template. Encourage them to be a part of your continuing business project, business identity, asset, and legal money-making operations. This template is downloadable and made available in A4 and US print sizes. Get this template now!
6. IT Investment Proposal Template
Pitch your IT investment plans, presentations, and services to potential investors with our ready-made IT Investment Proposal Template. Edit and explain your objectives clearly and effectively in this template. Be transparent in laying down your strategy for learning their goals to gain their attention and trust. Download the template and personalize it in MS Word and Apple Pages.
7. Free Small Business Proposal Template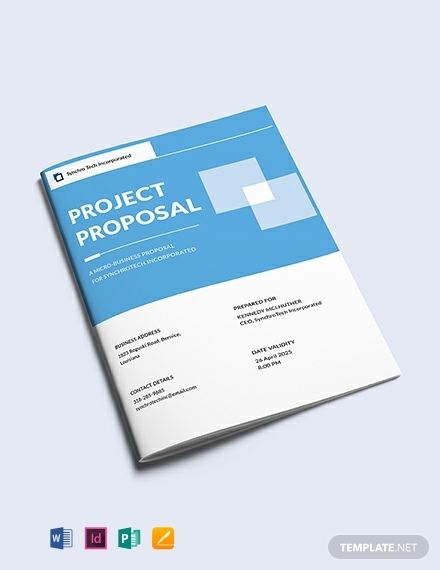 Looking for a proposal template to use in finding funds for your small business? Try this out! Our Free Small Business Proposal Template is an effective tool procure financial support from potential customers and lenders. Have fun editing the template and changing the original content if needed. Download if you need it today for free.
8. Free Agency Proposal Template
Get more projects approved with this Free Agency Proposal Template. Win your clients as you lay out your plans and projects in this template. The template is downloadable for free, so you don't have to worry about paying for it. Aside from that, it can easily be customized in InDesign, MS Word, Pages, Photoshop, and Publisher file formats. Try this now!
9. Free Marketing Proposal Template
Edit and personalize this Free Marketing Proposal Template to communicate your marketing plans to your clients. Give them a glimpse of your projects as you present it using this template. A simple click on the download button can bring you to more greener pastures.
10. UNVFP Project Proposal Application for Funding Form
This UNVFP Project Proposal Application for Funding Form can be your guide in making a proposal of any purpose. Download in portable document format (pdf) and learn of the way this sample proposal was written. Make use of the ideas and strategies provided.
11. Sample Request for Proposal Letter for CPA Services
You may want to download this Sample Request for Proposal Letter for CPA Services so you can have a basis for writing a request for a proposal letter for CPA services. This sample form is available in portable document format (pdf).
Steps in Making Accounting Proposals
Step 1: Utilize our ready-made accounting proposal templates.
We have provided you the templates and relevant documents you might need in drafting your proposal. We all know how stressful it could go, especially for the first-timers. These templates make use of the preformatted content to make the job easier and faster for you. You are free to choose which templates you want to use, and even more free to download the templates without a cost. This rare opportunity should not be taken for granted. Grab one now to your advantage.
Step 2: Start with a brief executive summary.
First impressions may come from the first page of your proposal, in the executive proposal summary, to be exact. Write a summary of your project or plan concisely. It is where you tell your clients why is it worth it to invest and fund your accounting services, and best to make a contract with you. Use your words wisely.
Step 3: Include the personnel and qualification information.
Start the next section of your proposal with the qualification and personnel information. Qualification information may include the list of all the professional services like audits and budgets you have done in the past. You can state them one by one, keeping in mind the important aspects like the number of participants, sizes of the plans, and amount of assets. Provide references to the past jobs you have indicated. On the other hand, personnel information should include all the managing firms you have partnered with. Include their responsibilities in finishing all those plans.
Step 4: List all the estimate costs and the expected project completion details.
The next section of your proposal should provide the cost estimate and their corresponding descriptions. In short, you need to list a project or plan price as a whole. Also, include the expected completion dates. You can provide an approach to carry out the task. You may want to address the major possible challenges. Let those things appear in your RFP.
Step 5: Proofread and rewrite your proposal.
There is only one way to eliminate all the errors in your proposal – proofread. Crucial as it has been and forever will be for us when we draft proposals. We need to make sure that there are no vague statements and typographical mistakes. When errors are found, it can look unprofessional for our investors and clients. So, proofread and rewrite it as much as it needs to.