Proposal Templates
9+ Business Sponsorship Proposal Templates – Sample, Example
Business sponsorship proposal writing is never considered an easy task, not unless there is a business proposal format or a business proposal template provided. But there are times when having a pre-made template isn't applicable and where you'd have to make a new one. You may also see proposal samples.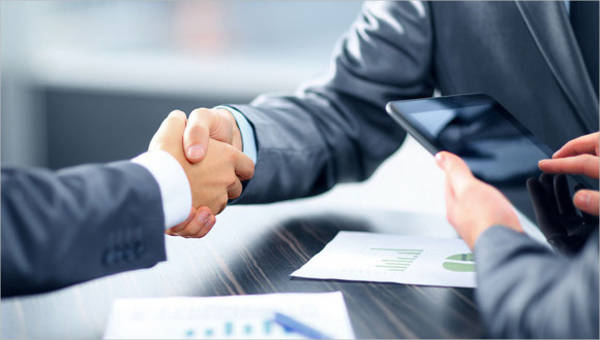 Corporate Sponsorship Proposal Template
Sponsorship Proposal Template
Corporate Sponsorship Proposal Template
A business sponsorship proposal is a document bearing a formal offer to execute business. If you are writing a business sponsorship proposal, then you must see to it that you are writing various important information regarding the company for a clear understanding of what you are offering. You may also see sponsorship templates.
Small Business Sponsorship Proposal
africagrowth.com
Business Conference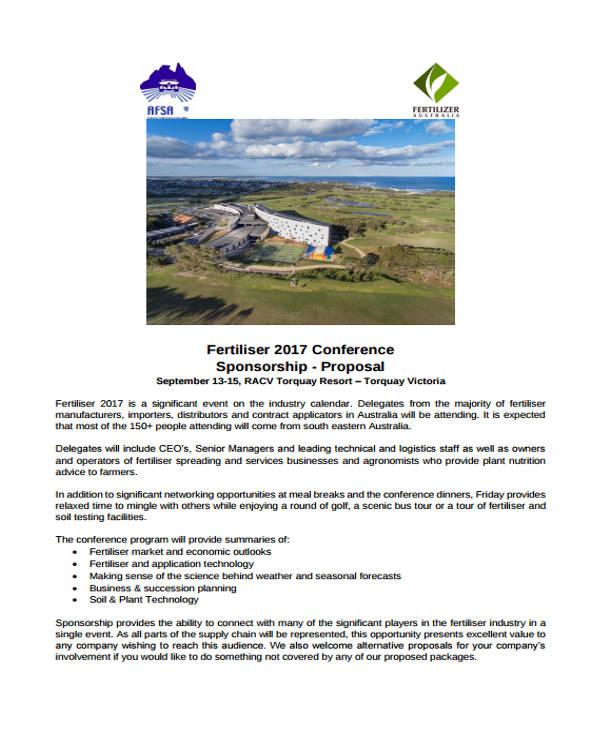 fertilizer.org.au
Free Business
womenofinfluence.org.au
Plan Sponsorship
augustasouthernnationals.org
What Is a Business Sponsorship Proposal?
A business sponsorship proposal is very crucial for both business entities, enough resources are required so as not to consume much time in contacting other companies. It's important you know the following considerations:
Make use of service proposal templates and business proposal format for additional reference.
There must be a member support that will discuss about sponsorship proposals.
There must be sufficient time for negotiation, planning, and assessing to obtain a successful sponsorship management.
Be aware of desired images, services, products, and objectives of your sponsor.
Price your business competitively.
Your proposal must be addressed to the right people.
Business Sponsorship Proposal Structure
Structure is very important for any type of document, especially for a business sponsorship proposal. With regards to your business sponsorship proposal structure, it has the following sections:
Overview of the organization and offering one or two sentences, as well as an event proposal template, could help in winning the client over.
The background of the club/organization including its history.
Pertinent details of the of club/ organization offering such as date, time, demographics, people who will manage the sponsorship, and the current and past sponsors.
Sponsor benefits including media coverage, client entertainment, sponsor investments.
Brief background on the rights holder evaluation.
Event Sponsorship
communityservices.us
Corporate Business
kcapital-us.com
Annual Business
maximumenterprisesinc.com
Guidelines in Creating a Business Proposal
Business writing can be very time-consuming for some people who are tasked to write one, that is why guidelines and tips from experts are very important; hence, relying to some proposal templates in PDF is as important as tips and guidelines provided below:
Open it with your professional header to keep a professional impression. A professional header contains your company/business logo, or your organization's name.
Follow it up with the name and address of your potential sponsor. Don't forget to add the date and then begin with a salutation addressed to the name of an identified person.
Describing your organization is the next thing to do. The description of your organization should be brief and concise without compromising the important and pertinent information. It would also provide your potential sponsor an immediate idea about your business, your plans, missions, and your purpose as well as the benefits they can get from you and how their sponsorship can benefit from both.
When closing your paragraph, directly go to the additional materials included in your sponsorship. You could sponsorship fact sheet templates for this part, which outlines the different options your sponsor can select from.
More in Proposal Templates