Being a fresh graduate can be an exciting and terrifying experience. This is the time when you start to explore and discover new things in the real world. It's also the time when you should learn the difference between resume profile vs. resume objective, for your applications in the near future.
The resumes that you will be submitting will be a very important factor, whether or not you'll be accepted by the company you are applying for. You would do well to learn about what a resume summary is because this will be very beneficial for your resume writing skills.
Free Fresher Resume Template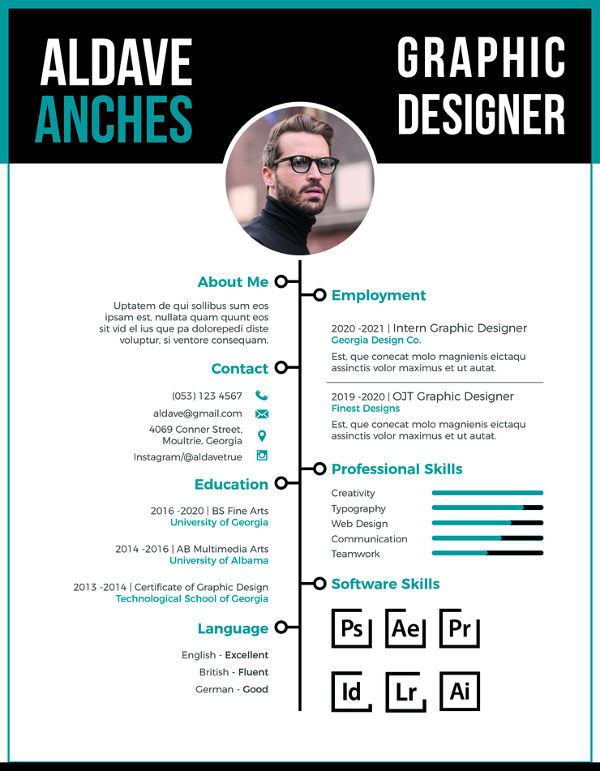 Free MBA Fresher Resume Template
MBA Marketing Resume
MBA Finance Resume Sample
Cover Letter for Civil Engineer
Fresher Resume Sample for Teacher
Aeronautical Engineer Fresher Resume
Computer Engineer Resume Template
1. What Is a Fresher Resume?
A fresher resume is basically a resume of an individual who just graduated. They most likely do not have any work experience yet, which means they're knowledge about jobs are minimal at best.
They would mostly rely on resume samples for reference since they most probably haven't made one for application purposes. It would look pretty similar to a regular resume, but this kind of resume will mostly consist of:
The individual's academic achievements and awards.
The percentages of the grades they got while they were still studying.
The numerous projects they have academically finished.
2. Tips for Writing a Fresher Resume
Fresh graduates will benefit the most when it comes to tips about resume writing. Although it's a good start to read about a couple of internship resume templates, but it can only take one so far. They will need to experience firsthand, writing an actual resume that they can use. Here are a couple of tips for writing a fresher resume:
Plan – Plan what you'll be putting in your resume, like hobbies, skills, or interests.
Bullet Points – Utilize bullet points and avoid paragraphs as much as possible.
Accomplishments – Impress the employer by mentioning your accomplishments.
Junior Software Developer Resume Sample
Fresher Resume for Engineering Students
Best Fresher Engineer Resume Format
HR Assistant Resume Example
3. Guidelines for Writing a Fresher Resume
Most of the time, the guidelines are the ones that will make the difference between a yes, or no, from the employer. With that said, it's important that you follow them to the tee if you're looking to snag that job:
Do not include your photo in the header. A photo uses up space in the resume and you could've used the space for additional information.
Emphasize the font of your name. Use a bigger font size for it and be sure to make it bold as well.
Avoid wordy objectives. You should be clear and concise with your objectives, so try to limit it to a maximum of 15 words.
Impress them with your educational background. Your educational background will serve as your ace here, write all of your educational qualifications. Write them in reverse chronological order as well.
Check out a couple of resume templates. Learn from templates like Microsoft Word resume template and if you're into the acting business, try out some acting resume templates as well.
Lastly, keep your resume neat and clean. Avoid crumbling it and making erasures. A resume in pristine condition also adds points and gets you closer the that "Yes" you're aiming for.