Resume
10+ Resume Templates in Illustrator
The economy of the United States is a highly developed, diverse, and powerful economy, and remains to be the world's largest economy by nominal GDP and second by purchasing power parity. In 2018, the year ended with the American unemployment rate at 3.7 percent. Economists project some people have been out of work for so long will somehow never be able to return to the high-paying jobs they used to have but shouldn't get your hopes down.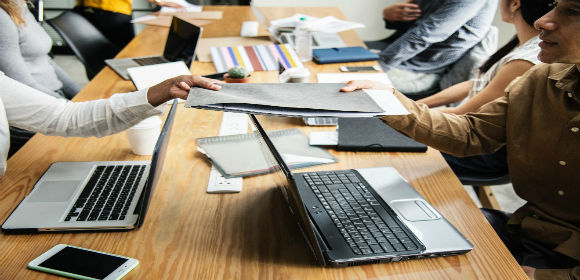 Table of Content
Elements of A Good Resume
The Bureau of Labor Statistics assumes that the economy will fully recover from the recession by 2020 and that the labor force will return to full employment or an unemployment rate of 4 to 5 percent. This is great news for those who are looking for a job this year but don't be too confident just yet, because this also means the job market and competition for the most in-demand jobs will get tougher. How do you make sure you don't get left behind? You start by creating a resume with the following elements:
1. Simplicity: One of the most crucial components of a competent resume is readability since the recruitment team and their leaders don't have the luxury of time to read each resume that gets submitted. As a matter of fact, recruitment studies data shows that on average, hiring managers to spend less than ten seconds looking at resumes in the hiring process, so it's important that you get them hooked by making sure they would take in the most important information in your resume in just a quick glance.
2. Job/Relevant Experience: Make sure you have written down every relevant job experience you've had on your resume. This isn't limited to daily duties and job description for your past positions in other companies. You should also indicate all of your accomplishments, contributions, and significant milestones. Think about how these achievements relate to your goals in the job or position you're currently applying for.
3. Contact Details: This might look pretty easy but you'd be shocked at how crucial it can be when you don't get it right. Your contact information should be one of the very first things that a person reading your resume would see, so put it on the top part of the page. Be sure to have your correct or updated phone number and email address there, so potential employers have multiple ways of getting in touch with you. It's also very common to include a web address, especially if you're applying for a job in the tech, writing or entertainment industry or simply just so future employers can get to know you better.
4. Educational Experience/Attainment: You don't really need to list down your highest GPA in high school but you do have to include your relevant educational achievement in higher education that can help you win the job. List the schools you have graduated from, your degree and major. This should be found near the bottom of your resume after the work experience section.
10+ Resume Templates in Illustrator
Free Resume for Software Engineer Fresher
Basic Resume Template
Free Sample Resume Template
Free Official Resume Template
Driver Resume Template
Blank Resume Template
Clean Resume Template
Free College Resume Template
Steps to Create A Resume Template in Illustrator
For it to even get a second glance fro, any hiring manager, a resume needs to be professionally written, formatted and polished, otherwise, your application materials wouldn't even make it to phase 2 in the hiring process. If you submit one that is difficult to read, too confusing and covered in grammatical and typo errors and isn't  related to the job opening or position whatsoever, it will end up in the trash. Here are some steps you can follow to make sure you submit a great resume:
1. Format your resume: Your resume won't get read in full no matter how well-written it is, because a professional resume is more than just the writing. It has to be formatted properly too, which means you have to organize the document, especially if it's more than one page long. Try to follow these basic formatting rules:
Use a logical format and wide margins, choose a clean type and make your headings clear.
Apply bold and italic typeface that help guide the reader's eye and draw them to the resume's content.
Use bullets to call attention to important points such as accomplishments.
2. Include special qualifications or skills: Once you're done listing the most important information such as work experience and education, you can start writing down other relevant information. Create a section where you can list down special skills or qualifications. For instance, if you are fluent in more than one or two languages, write them down and make sure to note your skill or knowledge level. Do the same for any special area of the job that you may be good a, especially if it's something that can give you an edge over other applicants.
3. Get creative: If you're in a creative field, you might use a free resume website to build a resume that includes all the parts of a traditional resume. It also wouldn't hurt to add video, info-graphics, and links to your accomplishments assuming you have them ready and updated. However, only do this if you are in a creative industry. Otherwise, you definitely need to stick to the traditional resume since that's the standard.
Tips in Writing an Excellent Resume
Recruitment teams across various industries say they've seen more poorly prepared and written resumes reach their desks recently than ever before. Get hired in your dream job or position by following these tips in writing your resume:
Write down any volunteering experience you've done: If you have been in the community or have done your fair share of volunteer work, make a list of them in your resume. Include the name of the organizations you have worked with, the dates you have worked there or the total number of hours you have dedicated to volunteering as well as your specific responsibilities.
Edit your resume: Even the most minor of spelling and grammar errors can make an applicant look unprepared to take on a job since it would imply he or she misses out on simple details. Read and review your resume to make sure it is free of grammatical and typo errors before submitting it. Then double check and have someone else look at it to see if it's already good to go, just to be sure.
Types of Resumes
You can print the different resume templates available in this article and on this website or you can edit and customize them as needed. Just take note that each resume type is used for different purposes:
Chronological Resume: This type of resume starts by writing down your job or work history with the most recent one you've had, listed first, followed by other jobs in reverse chronological order.
Traditional Resume: As the name suggests, this resume follows the standard format with text to list a candidate's work experience, education, and skills.
Info-graphic Resume: This one is used by creative professionals (graphic artists, designers, photographers, etc.) and it usually includes graphic design elements in addition to or in place of text. It also uses layout, color, design, formatting, icons, and font styling to organize content.
Resume Template FAQs
What is a mini resume?
A mini resume contains a summary of your career or job milestones and qualifications. It strictly only includes information related to the position a candidate is applying for or information that's relevant to the industry you want to work in.
How do I make my resume more attractive?
You don't have to fill it with infographics just for it to get noticed, especially if you aren't after a graphic or web artist's job. You just need to make sure your resume is focused and that you're not submitting a two-page document with unnecessary information on one whole page. More isn't necessarily better. Just make sure you have listed skills and attributes that qualify you for the job.
A resume may just be the first step to the hiring process, but it's a crucial step nevertheless and if you don't get it right from there, you're not going to make it to the second phase at all. While you can't treat it as your ticket to getting the job, it's important to treat it as something that markets yourself, your skills and your qualifications. Use the article as your guide in preparing a resume that wins the attention of the hiring managers and future employers. If you can nail your resume, you would have enough confidence to face what comes next in the hiring process.