Looking to have a fun filled weekend this time around? Or, planning to have a marketing event involving some intriguing games for participants? Bingo sample templates will make it easy for you to take out prints of all sorts of bingo cards, thus enabling you to host bingo gaming get-togethers like never before. The big question – how do best in class bingo card templates help you out?
Bingo Business Plan Template
Bingo Border Flyer Template
Church Bingo Flyer Template
For starters, you can download the templates and take out as many copies of cards as you want. Then, you can adjust the size of the game by randomly numbering the cards using numbers within a range and then using Bing chips from that number range only. Here, we present you a list of free as well as premium bingo templates that you can print at your will and can even adjust the sizes to ensure that your Bingo chips don't overlap into adjacent squares. Use these top class Bingo templates to make your Bingo sessions all the more enjoyable.
Bingo Game Flyer Template
Designer Bag Bingo Flyer Template
Charity Bingo Flyer Template
Bingo Party Flyer Template
Blank bingo
Free spaces are included which can be customized based on the user preferences. Downloadable options are readily available whereas the attractive backdrop caters to all the innovative needs perfectly enough.
Bingo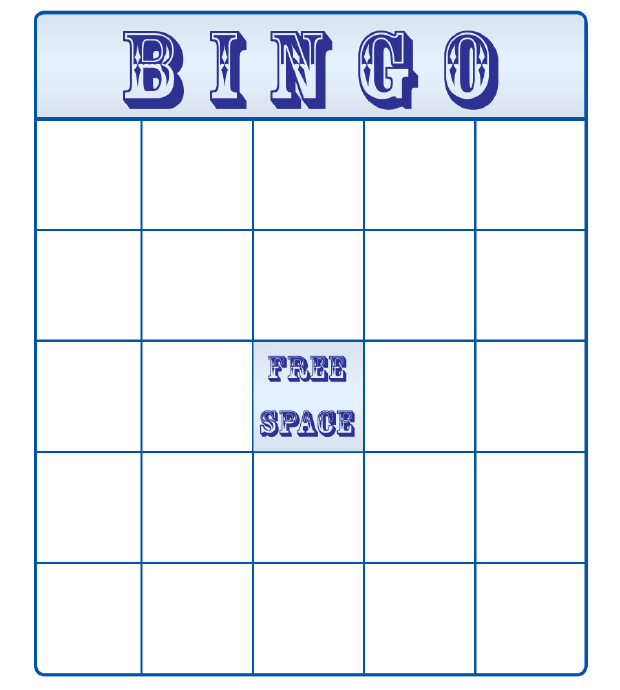 This template allows you to play bingo perfectly by adding innovative options like PDF support and multilingual compatibility. One can perfect the gameplay with the effective configurable squares added besides the available cards.
Bingo Template
This is one printable template with certain black spaces for seamless page customization. Number selections have been made seamlessly easy with this option which provides text based choices for the enthusiasts.
Team Building
This is one bingo template which comes with multiple icebreakers and an important message. Textures and designs are available in plenty whereas the downloadable option provides the needed boost to the professionals.
English garden
Add this bridal bingo template into the mix for keeping the guest entertained for longer hours. One can guess the gift patterns behind the blocks whereas the captivating combinations are exceptionally intriguing.
Baby Shower
Bingo template with baby designs comes in handy for the users besides the print ready interface. One can rely on this template for both professional and personal use whereas the print readiness of the image comes in handy.
Bridal Bingo
This template is a cut above the rest owing to the extended message customizations and over 2000 card selections. Professionals often include the print ready interface for customizing the pages perfectly based on myriad user preferences.
Alphabet Bingo
This is one innovative template with numbers being replaced by the alphabets. Make use of the print ready interface which complements the missing card section perfectly in addition to the rearranged words and letters.