Normally the focus of attention is always on the front-end experience of feel and look. A back-end template is as much crucial whether for feel, look, or usability. A good back-end template can save a lot of your time while you maneuver your way creatively through your web page or blog site. WordPress is a truly useful and highly functional web application, successful as a very popular project. With customized admin or back-end areas that you can easily use according to your individual needs, WordPress offers free templates for beginners as well. On WordPress you can find very neat and smart looking back-end templates for all purposes. When you need a wide range of features with some variations in style and color, for your back-end or admin area, you will have to invest a certain amount, which is worthwhile when you consider the results.
161+ Website Templates in Word | PSD | Apple Pages | HTML5 | WordPress | Publisher - START DOWNLOADING
Wow Slider
Popularly called Carousels or Sliders, this sliding panel which is horizontally set, has been the trend setter for web design in the past two or so years. Wow slider is one such very up-to-date back-end template for WordPress users. Indeed, a very engaging way, to maintain your users' attention on your page. Designed as a responsive image slider with jQuery masonry, the Wow Slider can create stunning effects visually.
Phoenix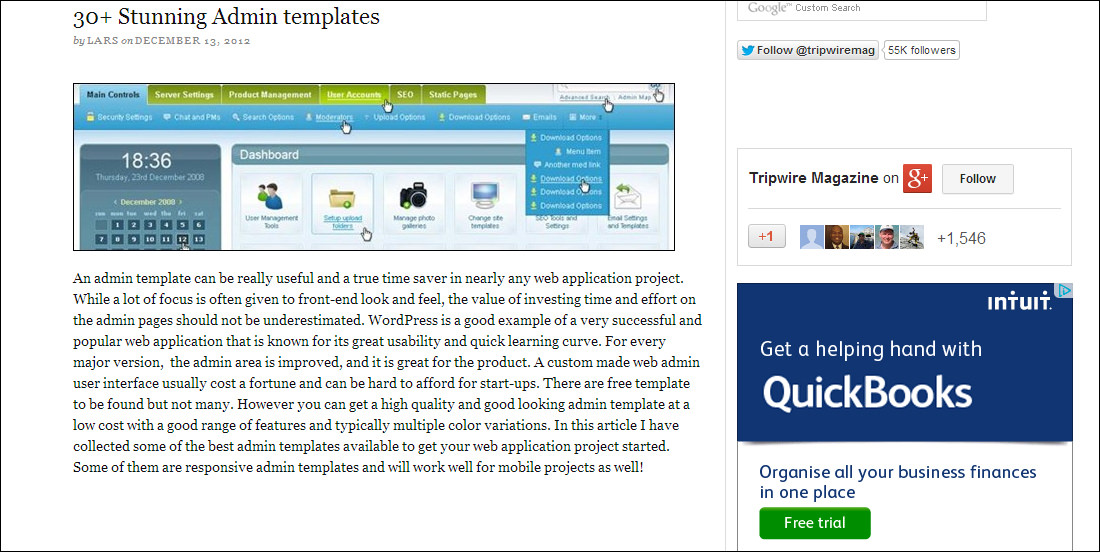 For example it has Blur, Basic Linear, Blinds, Slices, Blast, Fly, Fade, Ken, Squares among its visual deliveries. With numerous professional templates, Wow slider is packaged with a wizard, point-and-click, that creates amazing sliders in no time at all! It does not even need image editing or coding. Joomla slider and WordPress slider are both available. Use it to give your web page that distinctive look.
Conquer
Phoenix back-end CMS template is compatible on all your mobile devices like Smartphones and tablets and it goes well with your desktop too. With responsive web design, it is your solution for a great looking and functional web site. Based on the framework, Twitters Bootstrap, Phoenix is created with COMPASS and SASS.
Katniss
Easily customizable with SASS, Phoenix has other useful features like jQuery plugins and well organized file structure along with custom home pages like Search, Error, Login and Mail.
Realm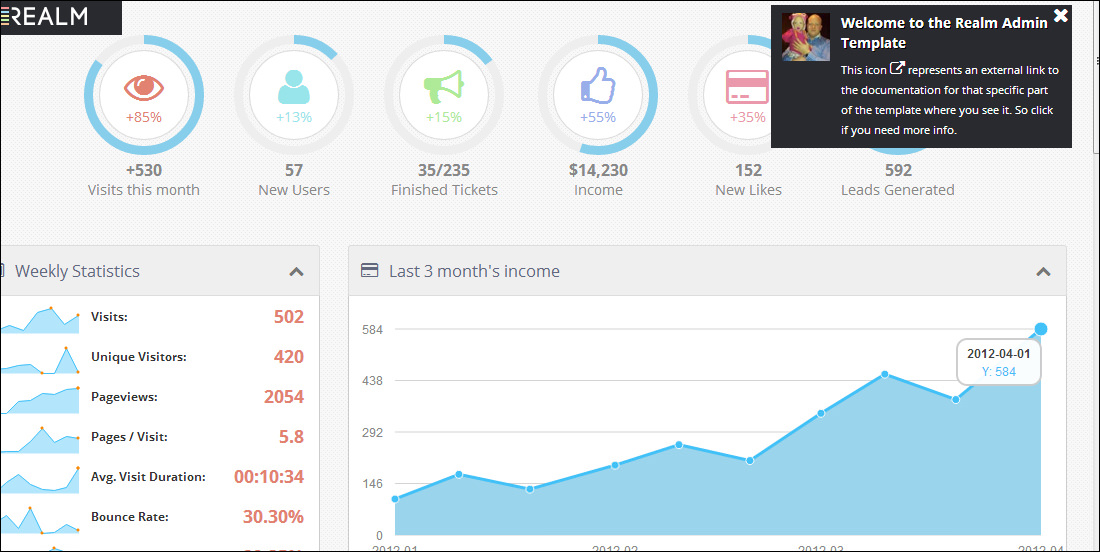 Conquer is a back-end template for your admin dashboard that is used mainly for applications like CRM and CMS. It is backed by Twitter's powerful Bootstrap framework and can manage very easily any of your commands. Moreover, it holds a huge collection of UI elements along with jQuery plugins which are compatible across mobile devices so you can see them on any browser of your choice. Simple yet customizable with many options to match your needs, use Conquer to conquer the web!
Atina
A smart and pretty back-end CMS template for WordPress users, Katniss depicts simplicity of function but offers great variety of style. With the latest in CSS, Katniss has a designed animation. Besides it has many such features that make Katniss unique in its application for WordPress. It has shown a great popularity with web designers and has three types of skin designs. Its fully responsive make-up makes it an exciting template to use on all your mobile gadgets. Katniss is full of punch with custom components and many plugins.
Aquarius
Another marvel from Twitter's Bootstrap Framework is the clean Realm, a CMS for WordPress back-end applications. Being fully responsive, Realm sits pretty on all mobile devices like phones and tablets. Good for your desktop too. It brings a great fresh look for your users. Its modern and smart design can be used to enhance user management, notifications, task management and much more. Packaged with many other user friendly features, try out the Realm- it might be just the one you have been looking for!
Rustik
A wonderful back-end CMS template to explore and use, Atina is mainly built on the most sophisticated CSS3 or HTML5 framework enabled through Bootstrap from Twitter. It has a beautiful design with a fluid layout which is unique. Atina also has unique elements in the navigation options and creative sidebars. An easily customizable template Atina is fully responsive, so you can view it from any device such as smartphones. Using a time-tested framework, Atina is a simple user friendly no-nonsense admin CMS especially useful for WordPress users.
CafeHouse
If you are looking for reliability and fluidity in design and coding, the smart and clean Aquarius is the answer to your search. Easy and friendly, the application can be used on any platform; which means it is fully responsive and you can view your page on your mobile phone as well. Aquarius's many unique features make it a sought after WordPress CMS back-end template.
Celesta
With eight pretty colors to select from, Aquarious offers as many customized backgrounds with the option to change them as you need. The cute little widgets and quick loading process make Aquarious a big hit with web page developers.