The internet is loaded with new designs and trends. For an attractive website, it is necessary to have a good web page for the website. There are so many ways you can build you website. If you are planning to build your website based on Drupal themes. You are at the right place. We bring you the best 10 Drupal themes you must see for inspiration. 10 Drupal themes you must see for inspiration. Have a look at these themes and pick the best one for yourself.
Responsive Green
Responsive Green is a simple and clean professional responsive theme. It allows the users to use Google Web Fonts with it and has a responsive slideshow. It has good features which custom stuff like page region, slideshows and social link.
Awesome Zymphonies Theme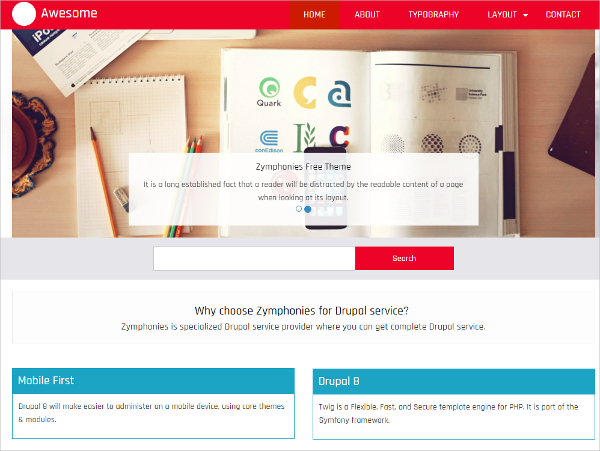 Awesome Zymphonies Theme is another responsive theme which has a good customizable options with it. This theme is best suited for business websites. This theme is contributed by zymphony and can be used for free. It gives options to show or hide the social media links.
Space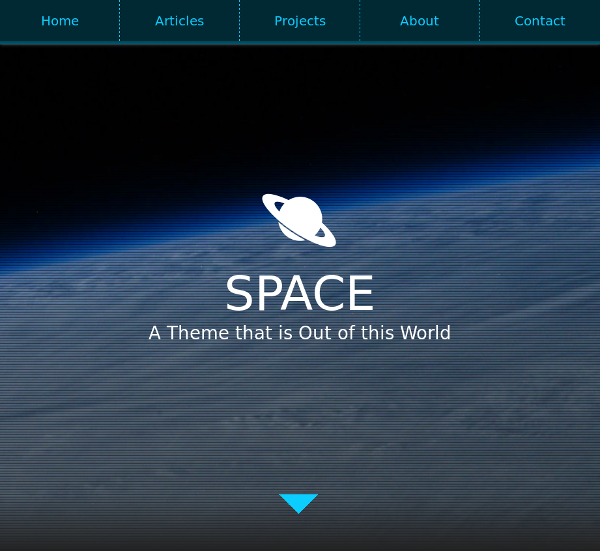 Space is a user-friendly theme which comes with handy features. It is coded with the CSS and uses animation, transitions and other features required for a good theme. Though this theme is good but yet it is in its development stage.
Bluez
Bluez has a corporate looking theme. It is a professional Drupal based theme enriched with simplicity and good design. It has a customizable template and it allows the usage of Google web fonts. It can also customise JS slideshow.
Day Care
Day care is a professional responsive theme for the website which deals with the daycare and plays schools. It is made with HTML5 markup and is a mobile friendly theme. It has features for multiple colors and an adaptive grid system.
Business Responsive Theme
Business Responsive Theme is a multipurpose responsive theme . It has a responsive banner and it is backed by drupal standards complaints. It is featured with HTML5 and drop down menu. Check the link to know more.
Hatch
Hatch is an exclusive theme for designers, photographers, artist and illustrators. This theme is created by Griden and it is a WordPress theme. It is based on 960 grid system and it is a responsive theme. It has all the good features to display text and images.
Corporate Clean
Corporate clean is based on PSD template. It is designed by Zsolt Kacso. It has the responsive grid with the simple design. You can customise the theme for the slideshow, slider and has HTML support and multi-level drop down support. It supports features like a logo, pictures, comments, site slogan etc.
Corked Screwer
Corked Screwer has got a responsive layout and built in jquery cycle plugin. It is supported by the standard theme features for a better website experience. It has good extensive rules for comment buttons, images, user profile, user login and block features.
Andromeda
Andromeda is another Drupal based theme which comes with the 1column and 2 column layout. It has drop down menu, blog page support, easy grid system and good support system. It has blog support and it is not been tested in IE6.
These were the 10 Drupal themes you must see for inspiration. They can be used for corporate website, artistic websites, business houses etc. Each theme has got a different look and features to explore from. In case you find any bug do remember to bug the issue so that they can improve their themes.