Website of any doctor should be smart and sleek with a tidy appearance. But it should be quite efficient too, so that the patients are left with no ambiguities or misconceptions about the services that the website provides with. To strike a chord between both of these necessities there are no better options than the best Joomla templates.They offer you exciting interfaces with a spectrum of varied fonts and several maintenance features as well. They are also rich in contact management and you can use this tool to create an extensive list of patients.
10+ Doctor Templates in Word, PSD, Google Docs, InDesign, Apple Pages, Publisher, Illustrator - START DOWNLOADING
Attractive and Catchy Design Joomla Template for Doctors – $49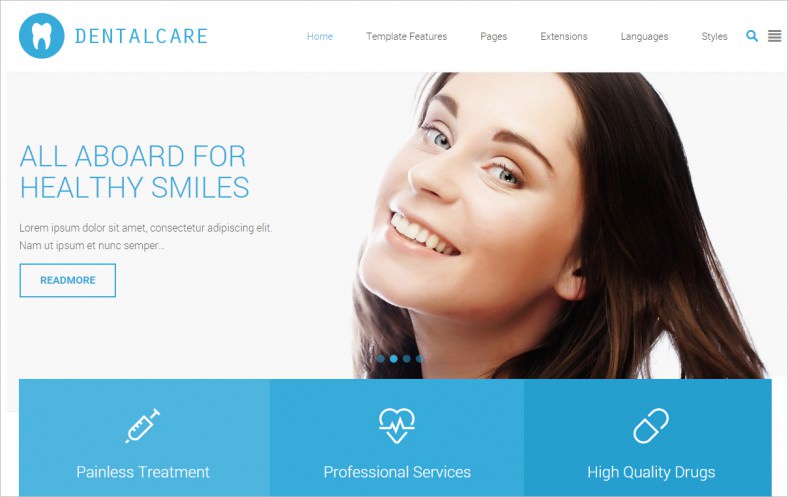 Elegant and Stylish Responsive Medical Joomla Template – $45
Clean Design Responsive Medical Joomla Template for Doctors – $75
Modern 2 Columns Layout Plastic Surgery Joomla Template – $75
Simple Bootstrap Home Health Care Services Doctor Joomla Template – $75
Medical Doctor Joomla Theme – $48
Doctor Responsive Joomla Template – $75
Download Doctor Joomla Template – $39
Premium 10 Color Styles Pet Doctor Veterinary Joomla Theme – $30
Colorful and Professional Design Doctor Joomla Template Free Download
Mild Green Color Admin Panel Pretty Doctor Joomla Template – $75
Nice and Clean Layout SEO Friendly Family Doctor Joomla Theme
Premium Gantry Framework Doctor Joomla Template – $67
Effective K2 Component Doctor Service Joomla Template – $75
Best Blog Functionality Doctor Joomla Template – $55
Powerful T3 Framework 5 Color Schemes Joomla Template for Hospital
Responsive Medical Doctor Joomla Theme – $48
Modern Bootstrap Health Doctor Joomla Theme – $48
High-resolution Responsive Mild Doctor Joomla Template – $75
Clean and Professional ZO2 Framework Health Joomla Template – $53
Responsiveness and Social Sharing Top it All
Responsiveness is a major issue in setting up any website. But a Joomla template makes this difficult task seam less daunting by taking all the responsibilities on its own shoulders relieving the developer from the burden. All the developer is to concentrate on are the functional features.
A web designer can even benefit from the MVC design strategy offered with these templates. It make designing and developing completely independent of each other making both of them more robust than usual. But the free social sharing toolbar makes it all the more smart and beneficial to use a Joomla template.
There are Even More to be Explored
The website can be monetized with the template's banner feature.
 Contents can be tagged to increase the SEO ranking of your web portal.
 Social sharing makes your website's contents trending and sharable and the number of shares and likes can also act as the popularity quotient of your medical portal.