A good website needs a good base theme. Everyone's aware that WordPress comes with a lot of themes to help you build your dream site. But look at the current scenario. Most people browse the web now, on mobile devices. So, does your website prepared to offer a similar experience when it goes mobile? If that's what you are up with, here are a few Best App website WordPress Templates / Themes for mobile app world
App Website Software Startup Tech Theme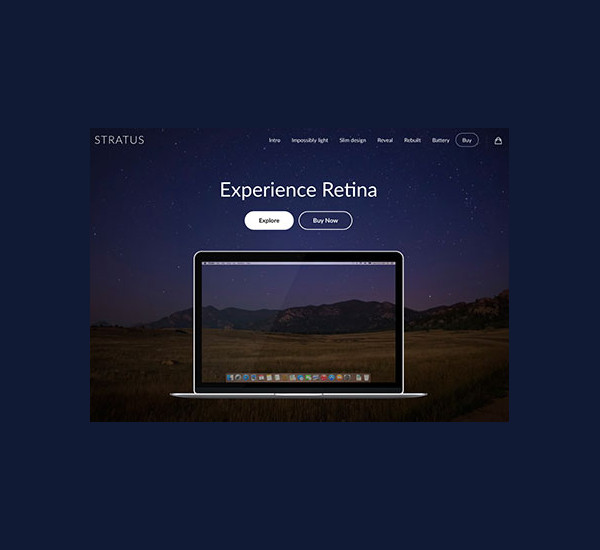 Single Product App Landing Page WordPress Theme
Mobile App Website Landing WordPress Theme
Hero
A theme designed with ease of use in mind, Hero offers a lot of functionality. It works alongside your desktop side and can also be installed as a web app. The theme is minimal and elegant.
Appz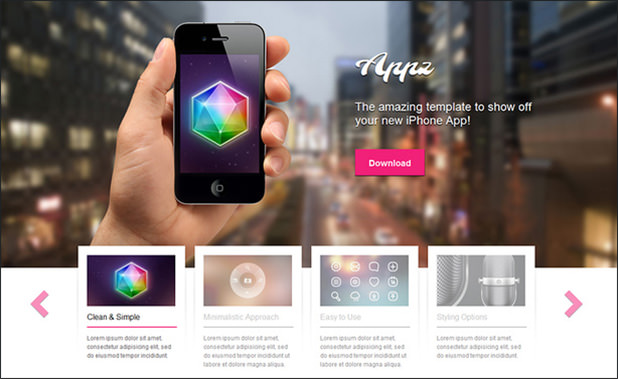 Short and simple, this theme is perfect for somebody looking to get off the blocks really quickly and activating a complete mobile ready website.
MyApp
Another clean yet beautiful looking theme, it provides you with a great platform for creating an online home for all your work you wish to share.
Appdev
Appdev comes with single & multipage option and sports a very responsive design. The theme also comes in with tons of customization options to make your site look just right for mobiles.
Awesome App
This one is a perfect match for your business. Coupled with drag as well as drop builder, the theme is very easy to set up and looks beautiful in every way.
District
A multipurpose theme for businesses and art enthusiasts alike, it offers a great way to showcase your work or products. The design is very clean and responsive as well.
AppMaker
Another professionally designed theme that allows you to showcase your apps. The interface is intuitive and enables users to browse all your content with ease.
A very responsive layout with a built in apps showcase module, this theme is perfect for businesses and app developers to showcase their work. It can also be used for a portfolio.
Appland
This one packs some amazing parallax effects, looks stunning and is very responsive. The theme comes with all the customization options you need, all at your disposal.
Bluap
A super cool and simple looking theme, this one is as simple as it gets. Very easy to configure and a super detailed design. This one, you ll love for sure.
Restaurant Tri-Fold Template Download
This theme is best suited for event based sites, as it includes a built in booking app and events calendar. Easy to set up, the theme looks very beautiful.
A great looking theme, designed especially with showcasing your work in mind. The theme also does a great job when it comes to customizability and offers a lot of options.
Caelus
This one s a app landing cum coming up page. It is specially designed to give your website or app a big launch. The theme is available in 2 styles with beautiful typographic combinations that look great together.
InReview
An advanced theme to the core, it will enable you to transform your site with a fully functional rating system. The theme also comes with integrated widgets that get the job done.
Hunter
A clean and simple looking theme, it has the ability to run alongside your desktop website and offer a seamless experience to users without any loss to actual functionality of the site.
A very responsive theme built with premium feel in mind, this one is perfect for all sorts of purposes, be it a blog, business or portfolio. Easy to customize, the theme is great to use.
IgniteApp
This is not just another app showcase theme, it comes with a built in chooser for what platform you develop, android or iOS. Comes in 5 beautiful color schemes.
FluidApp
A very responsive mobile app theme, this one comes with both a light and dark version to compliment your mobile app totally.
App Mojo
This theme is for the music enthusiasts. Comes with a new audio player with a lot of capabilities, lyrics support and a lot more.
Fast Blog
A simple and clean looking theme made for your everyday blogging needs. This one enables you to easily make posts from your mobile as well.
A very high quality and responsive theme, it features a one-page concept and comes with exceptional speed and performance.
Mobility App
This one is one of the best options when it comes to making an app showcase. It comes with 2 homepage sliders and 4 different color variations. Also, it features a one-click install.
A clean and delicious looking theme, this one is perfect for making an online food catalogue. Comes with special menu pages and unlimited team pages.
A theme for music enthusiasts, Music comes with a powerful music player, album and lyrics support. It also comes with facebook integration.
Convertible
Convertible changes the way you look at the classic sales pages. The theme has a modern touch, and is very versatile and customizable to build a complete landing page to suit your needs.
Another simple looking theme with unlimited colors, this theme is both touch and swipe enabled, perfect for use on mobile devices.
A wordpress theme meant for developers and creative heads to showcase their work. The theme comes with multiple device support and a completely responsive design.
ElegantEstate
If you are into the real estate business, you are going to love this one. This theme converts your site in a full-fledged real estate portal for potential buyers to browse your listings easily. This is what you were looking for all this time.
An extremely versatile wordpress theme, this one is great for putting your products into centre stage. Built for customizing as per your needs, the theme is easy to use and beautiful.
Harmony
A versatile theme to its core, this one is apt for bands and musicians. It has all the features that you might need to share your music with the world.
A full screen responsive theme with fully scalable fonts, this theme looks beautiful on any device. The site is super easy to configure, and comes with Google web fonts.
Another minimal theme which offers a host of customization settings, this theme is very versatile and can be put to any use.
Explorable
This theme is one of a kind. It is a location based theme that pins your posts on the map. This makes it ideal for travelers and explorers who love to blog about their expeditions.
Darstell
A sleek and responsive mobile theme, Darstell app comes in both dark and light versions to suit your needs and is fully customizable.
This theme helps you create a sleek platform for your work. Get this and you will never have to worry about anything. Whatever you want from it, it does for you.
eList
eList is a very versatile theme which is great when building directories. It allows users to submit new listings and comes with ecommerce integration. A perfect match for your business.
iPhone App
Another theme to help developers showcase their apps, this one offers a very responsive design and looks great both on mobile and desktop. Also, it comes with WooCommerce compatibility to turn your site into a fully functional web store.
Fusion
This one blends fun and profession into a unique package. The theme is sleek and flashy and enough to grab the users attention. This one is made to impress with its cutting edge style.
App Pro
Truly a masterpiece, this one can be put to a variety of uses, from app showcases to portfolios. It has a unique design and is multilingual too.
Infuse is a very responsive website theme that is cross browser compatible. Also, it comes with a live theme customizer, which shows you your custom changes in real time, to help you choose better.
This one offers a perfect platform for new startups to promote themselves. The theme is responsive and comes with login/registration support, twitter integration and much more.
Sinapp
This one is another app landing page to help you promote your app before it actually launches. Of course, promotion is very important and this theme is ready to help you do it better.
Rocking Parallax
This is an awesome looking modern theme that is very easy to customize. This theme can be your perfect solution to showcase your apps. The quality of the theme is extra-ordinary.
This themes turns your website into a project management application. It comes with a user login page and supports multiple owners for a project. The theme also comes with separate time logs and better menu based navigation.
This theme is tailor-made for app showcases and designer portfolios. The theme is very minimal, looks classy and is very easy to customize.
Amaze
Justifying its name completely, this theme creates some real magic for you with its design and features.