There are numerous sources available online that would offer attractive graphic designs. Look for the ones where the best designs are offered at attractive discounted rates. Look for the best graphic design deals and discount coupons available for the month of July 2016. Also, it is not only about the affordability in rates that would matter; the stylization and uniqueness of the graphic design would matter largely. We offer the best collection of graphic design deals and discount offers for the month of July with detailed descriptions. You can also see Fonts of the Week: June – 2016.
12 High Resolution Creative Resume Bundle – $25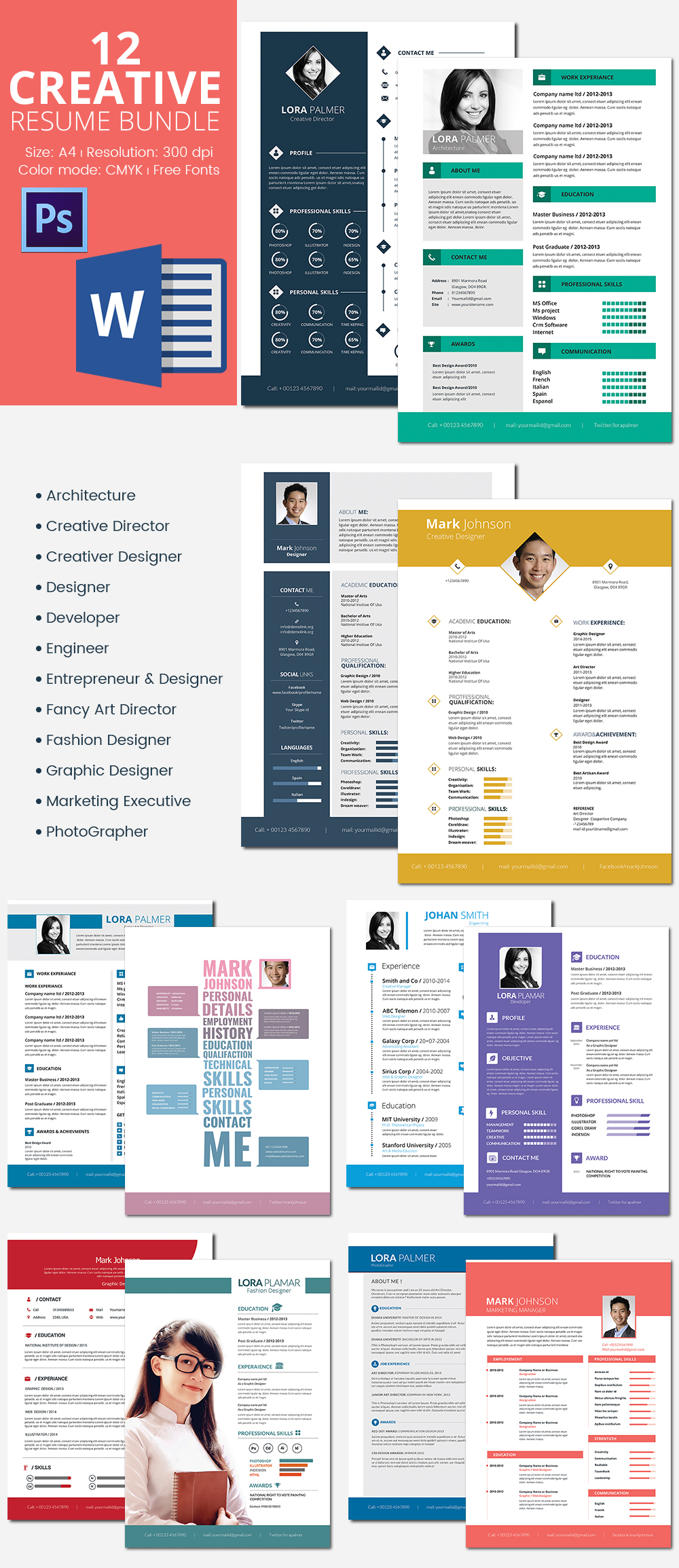 Amazing Categories of Different Resume + Cover Page + Cover Letter + Portfolio Bundle – 16 Templates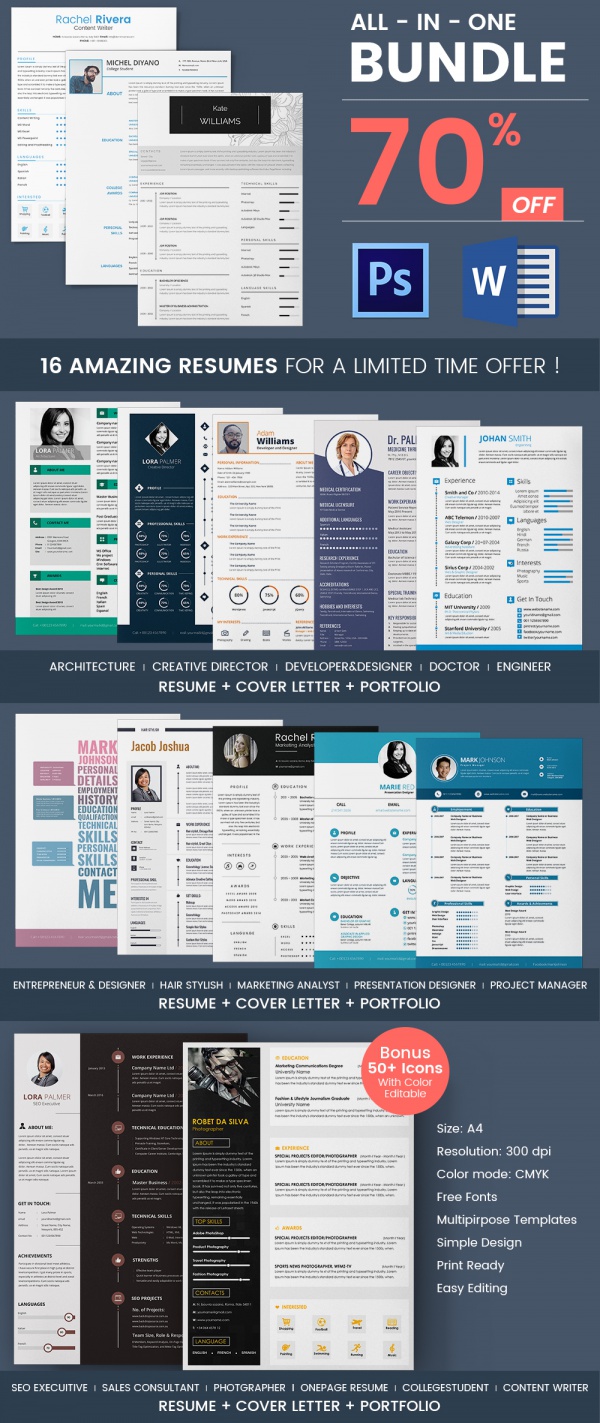 25 Fabulous Designed Email Signature Bundle Package for $18
7 Different Types of Free Resume Templates
65% OFF on 15 Business Invoice Templates
98% off on BIG BUNDLE by BlessedPrint – $25
Graphic Freebie Deals on InkyDeals
95% Off on Fonts & Graphic Bundle from Creative Market
93% off on ProBrush Toolbox Bundle with 950+ Items – Only $15
99% Off on These Graphic Design from Inky Deals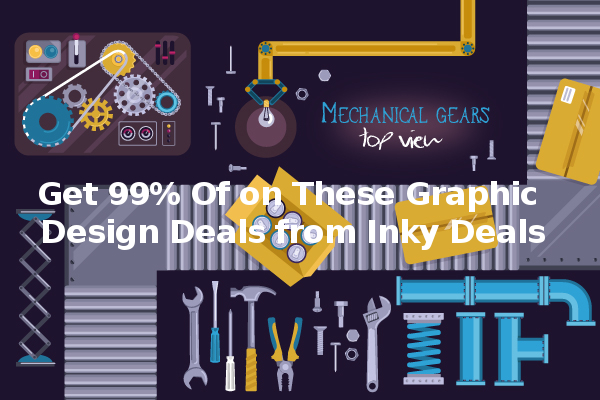 13,089 Icons from $2
Bloomart Floral Bundle with an Extended License 99% Off
Get Up To 99% OFF on Font Deals from MightyDeals
(Graptail) Font Bundle 89% OFF
30,371 Graphics from $2
Get Up To 83% OFF – Graphic Deals from MightyDeals
1,813 Fonts from $3
Icons Deals from MightyDeals – Save Up To 95% OFF
87% Off 32 Brand New Fonts
54,944 Logos from $6
70% Off on Cover Sans Font
24,253 Web Elements from $2
95% Off on Fonts and Graphics Bundle
Icon Deals
Great deals on exclusive icon sets are available. The deal offers wide range of icons, all combined under one package, available for amazing discounted rates. Simply apply the discount coupons during checkout to avail the deal. The lucrative opportunity is only for a limited period. Grab the offer before time runs out. See this Web Button Icon Sets.
Font Deals
Welcome to the amazing deals and offers for customizable web fonts. With hundreds of different fonts to choose from, make your pick and avail attractive deals. Whether it's about fun designing or something real professional, it is here where you would get the best options bundled for attractive package rates. You can also see Free fonts.
Web Element Deals
Download the best PSD web elements at attractive discounted rates. There are some really amazing offers when you look for web elements. The PSD files could well be opened through photoshop. Also, the graphic designing files offer easy customization of the image or website. Remember, the PSD elements available would definitely be attractive and eye-catching. There are attractive icons, web design layouts, buttons, as well other elements available too at lowest rates.
Illustration deals
Over thousand vector illustration deals are available to pick. The vector illustrations area divided into ten different categories like Love, Floral, Vintage, Spring, Summer, Easter, Mother's Day, etc. These vectors are hard drawn and come with 100% original design. Every single illustration has been created from the scratch by highly proficient designers and graphic artists. The vector elements are totally customizable. User can easily remove or add elements as well crop, cut, or combine the illustrations between themselves, thus offering limitless possibilities to play with.
In fact, those who would not get involved in illustration part, they could simply use different elements from the Vector Illustrations for the projects. All these illustrations come with multi-use license that allows them to be used for different purposes as well for different merchandises that's being intended for mass distribution purpose. Search the entire market; such a deal could never be found where the entire collection is available for such lower amount.
Logo Deals
Designing logos could be difficult and time consuming. How about opting for the best logo illustrations available in the market? Avail our attractive deals and offers that provide thousands of attractive logo designs and illustrations at lowest rates! The deal is only for limited time. The logo designs could be customized as per the requirement. The designs are unique and totally original in content. Your work is done. See this Free PSD Logos.