Barbecue cookouts are popular outdoor activities. They bring family members and friends together through delicious food and fun conversations. Invitations to barbecue cookouts will always receive a definite yes from the ones invited. After all, how could anyone resist the smoky aroma of those slow-cooked ribs and pork bellies marinated in garlic, pepper and high-quality barbecue sauce?
If you have been invited to a private barbecue party, you probably would have received an admission or reservation ticket. Ticket designs for these grill parties are beautiful, creative, and mostly incorporate images of barbecued food (obviously). Additionally, barbecue parties have been a theme for different kinds of occasions such as family reunions, birthday parties, and even wedding receptions.
Check out these very attractive barbecue ticket templates if you are planning to host a barbecue party anytime soon. And make sure to buy some extra meat for this party because guests will be filling up their plates numerous times.
Barbecue Ticket Template
BBQ Party Cookout Ticket Template
Barbeque Raffle Ticket Template
BBQ Fundraiser Ticket Template
BBQ Dinner Ticket Template
BBQ Food Ticket Template
BBQ Baby Shower
BBQ Baby Shower Diaper Raffle
Blue Barbecue Invitation Ticket Stub
Chalkboard Barbecue Shower Invitation
Barbecue Raffle Ticket Template
Vintage Barbecue Ticket Template Set
"I Do" BBQ Ticket Invitation
"I Do" BBQ Engagement Party Barbecue Invitation
"I Do" Chlakboard BBQ Vintage Ticket Invitations Chalkboard
Tips when purchasing ticket templates
Here are some tips you need to take note of when you decide to purchase the barbecue ticket templates listed above or in other online graphic design stores. As in every purchase, getting your money's worth should be top priority. You certainly don't want to spend for something that your guests won't appreciate.
Use the template that fits your event
Barbecue parties are never formal events, but there are events which observe some decorum, especially for barbecue-themed engagement parties and wedding receptions. Most of the time, design templates for these events are colorful and don't necessarily follow specific patterns on how they are made. Choose the templates which fit your event the best. You definitely don't want to use a wedding barbecue-themed template for your kid's birthday party barbecue event. Also, look for templates which you think will be a hit for your guests and not one you just pick out at random.
Check the seller / designer's profile
Getting scammed is the last thing you want to encounter when purchasing a template. If you skimmed through a number of designs and found the design you want to use for the barbecue party, check the designer or seller's profile before proceeding with the purchase. Skim through his collection and check if the quality of the barbecue ticket design you desire to purchase is on par with his other works.
There are instances where designers don't make the designs themselves but come off as a third party whose only role is to market them. There are also instances where designers don't make the actual designs they post in their profiles. This often results in low quality designs or designs being delivered late, which will definitely not go over well with you and your guests. So better do a background check first before you purchase.
Check customer reviews
If you have doubts on the design's quality or have some concerns about a few details, scan through the customer reviews. Customers who mostly responded positively to the template is a great sign that your template will also have the same result. Also check for images uploaded by the customers regarding the template they purchased. If you are not particular with a few bad reviews in a sea of overwhelmingly positive reviews, then make the purchase. The reviews also assist you in choosing the right template for your event.
View the average response time of the designer
Even if the designer offers legitimate design services, it should be noted that your time is much more valuable. You are the one paying the designer and nothing is more expected than the design to be accomplished as fast as possible. If the average response time is not available in the designer's profile, check the reviews if there are complaints or issues on the time period in which the designs are being accomplished. The designer still needs to stay in contact with you even if your concerns are minor. Situations where communication is absent throughout the entire design process and the designer suddenly emails the design a few days before the event should be avoided.
Choose digital templates
Most online templates can be easily downloaded once purchased. There are templates where you do the editing and template creation once the file package has been purchased, and there are also templates where the designer does all the work and sends the template to your email once it's finished. Either way, digital templates are convenient and can be accomplished in an hour.
There are also a number of sellers that produce physical tickets. Despite most of them offering high quality designs, the problem lies in the shipping. Online design stores are not found in every corner of the globe, and it will take months for the tickets to arrive at your door step if you ordered sets of tickets from a seller in another country. The worst scenario is receiving the tickets long after the event is over.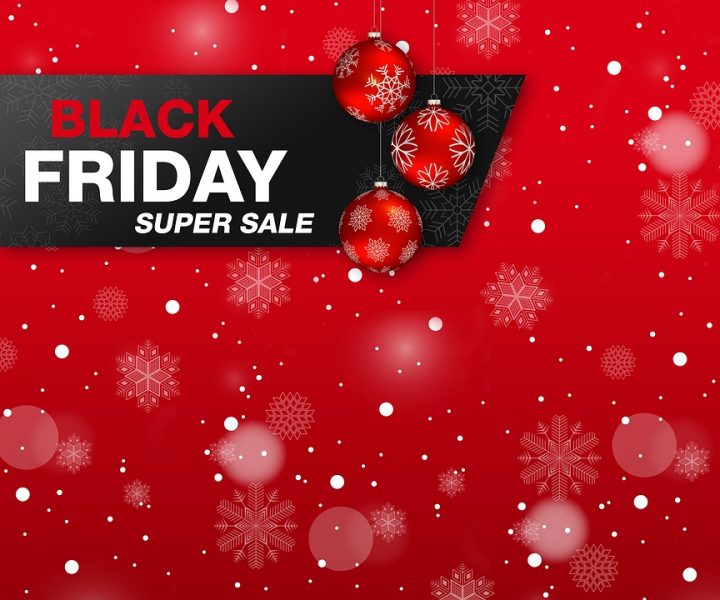 Consider discounted templates
Most of the time, items which are discounted lack quality compared to best sellers. Items are also discounted because they are unsaleable. Whatever the reason, great finds result from discounted items. This statement is also true for design templates. Some sellers or designers slash the prices of their templates or offer discounted prices for a limited time.
Keep your preferred ticket template in another tab and look for discounted templates which have a similar design and similar quality. This will help if you are tight on budget and plan to use some of the template's budget for another purpose in your event.
Buy from popular online shops
Designers are usually found in popular online design stores like Creative Market, Zazzle, Graphicriver, and Themeforest, to name a few. These sites, similar to online retail stores like Amazon and eBay offer exposure to designers which helps these designers gain more clients. The best designs can be found in these sites which makes it easier for customers to search for their preferred designs.
Tips on making your own barbecue ticket designs
Although it is highly recommended that you purchase the templates above, making your own barbecue ticket designs is also a good alternative.
Incorporate images of grilled food
This is the most important factor in any food party design. Images of the food which will be cooked or served must be added in your design to make it more visually appealing. For a barbecue ticket design, if you are planning to grill burger patties and hotdogs, then find some stock photos of these foods and incorporate them in the ticket design. Additionally, do the same thing if you plan to grill beef, pork, or fish. Stock photos found across the web will also do just fine.
Use grill colors
Complement the images of grilled food in your ticket designs with colors found in grilled food. Using colors similar to your grilled food images will create some nice combinations. Red and black are some colors you can use as red represents the color of the meat while black represents the grill and the charcoal. Orange, blue, and yellow can also be used as they resemble the flames in grilling. Combine these colors and make your designs more attractive.
Don't forget the event details
Don't get too focused on the images and colors as they only represent a part of your design. The event details are much more important as they inform the guests where and when the barbecue will happen. Omitting some of these details is like giving flyers to random strangers on the streets. Incorporate the images in the background and make sure the details are written in bold and readable fonts.
Make the text readable
Speaking of readable text, making the text clear is one of the most common yet important aspects when creating designs. It is an unwritten rule but it still tends to get overlooked often. Using very attractive font styles are one thing, but making sure they are clear and readable is another.
Coordinate with other hosts for the final design
Naturally in any event, teams coordinate with each other to achieve a great result. This is also true with barbecue events where there is a preparation team who works on the invitations and guest list while another team handles the food preparation and service. The person in charge of making the tickets should coordinate with the other hosts if the design is attractive and appropriate enough to be distributed among the guests.