Colors play a key role in terms of website or program establishment and management. Even choosing the color scheme for your interactive buttons and platform is a crucial task that can either make or break your marketing strategy.
Nowadays, more and more individuals and businesses love to use the black or dark colors to represent their brand. Aesthetically, black is considered elegant. It is mostly associated with the concept of power and sophistication. Black and glossy buttons are both simple but powerful designs. In you're looking for black and dark buttons, we have templates featuring both. They will empower both the aesthetic and functional aspects of your website or program.
4729+ Graphic Templates in Word | PSD | InDesign | Apple Pages | HTML5 | Publisher | Illustrator - START DOWNLOADING
Glossy Black Button
Download
3D Black Button
Download
Round Black Button
Download
Black Website Button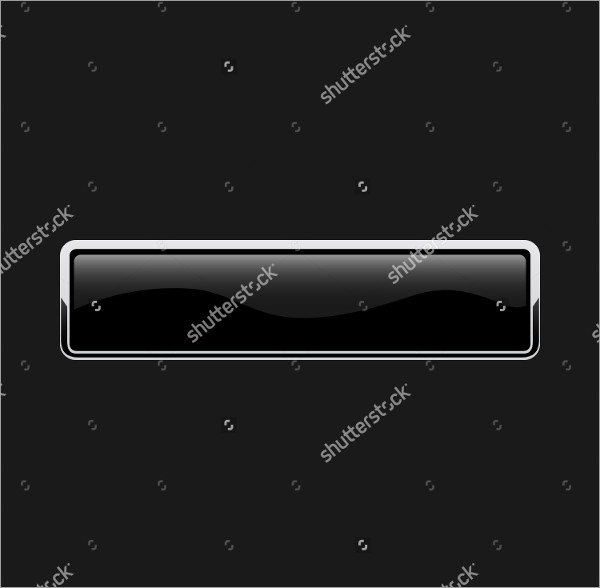 Download
Black Button Vectors
Download
A Variety of Black Buttons
According to market trends and research, black which is famous among men and women. Traditionally, it is associated to men's style. But now, black as a color transcends gender and other social dichotomies. In line with these, here are some black buttons that you may use.
Glossy Black Button Templates – If you're looking for that elegant wave and minimalist style structure, you can opt to download these templates. Because of its glossy look, the textual labels of the button are very evident and emphasized.
3D Black Button Templates – For high-end styles, you may use these templates to give your program a modern look. Like app buttons, these 3D buttons will give more life to your design.
Black Download Button Template – Black download buttons are usually used among websites and social networking platforms. This is because it provides you with the best of both worlds. It is formal and functional.
Black Multimedia Button Templates – In the realm of multimedia, black buttons are used in establishing consistent and formal designs. We showcase a variety of buttons such as the recording button and image capture button.
These are some of the black button templates that we feature. They will truly empower your designs.
Black Square Button
Blank Black Round Button
Download
Black Download Button
Download
Isolated Black Glass Button
Download
Black Multimedia Control Buttons
Download
How to Enhance the Design of Your Buttons
Buttons provide a link between the user and the application. It makes the program or website functional and shareable at the same time. Here are some tips to make enhance your buttons' design.
Choose a button style that matches your theme. Every program or website has a story behind. The story can be considered as the objective or overall purpose of the program. In choosing a button style, take into account the nature and theme of your program or website.
Decide if your want to add images or graphics. Nothing is stopping you from adding images or other design elements in your button. It all depends on your preference. However, images and othr design structures can help enrich your design.
Make sure that they are recognizable. In the end of the day, your button must be observable. It would truly defeat its essence if the users will have a hard time finding it. It can be very frustrating on their end. In the case of social media buttons, the design of the buttons are mostly inspired by their corresponding logos for easy user reference.