Want to impress someone by sending sweet messages or greetings? Greeting cards can do the job for you. They are our helpful buddy that convey sentiments on our behalf. They mostly come in different variety of colors, sizes, textures, and forms. During special occasions (Christmas, Valentine's Day, Easter, etc.), greeting cards are commonly used. People used them to deliver greetings or personal messages to the recipient. Greeting cards usually contain standard greeting message or people can add more if they want—they can even put pictures too.
In any celebration, not just for Christmas or any known holidays, this type of card can also be used for birthdays, anniversaries, or if you just want to send random messages to someone. So if you are looking for cards like these, we have offer special greeting cards with awesome designs. They have various styles that will surely match to your liking. Make a stockpile of card template, not just for greeting purposes—make it as part of your collection. Check our downloadable samples below.
Blank greeting card template
Sample Christmas Greeting Cards
Christmas Day Greeting Card
Download
Christmas Animated Greeting Card
Download
Christmas Business Greeting Card
Download
Sample Birthday Greeting Cards
Belated Birthday Greeting Card
Download
Christian Birthday Greeting Card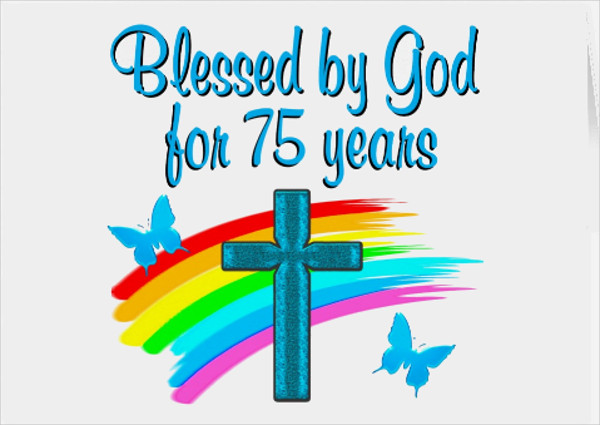 Download
Daughter Birthday Greeting Card
Download
Email Birthday Greeting Card
Download
Glittering Birthday Greeting Card
Download
Sample New Year Greeting Cards
Corporate New Year Greeting Card
Download
Handmade New Year Greeting Card
New Year Resolution Greeting Card
Download
New Year Wishes Greeting Card
Download
Sample Father's Day Greeting Cards
Father's Day Special Greeting Card
Download
Father's Day Message Greeting Card
Download
Sample Holiday Greeting Cards
Holiday Photo Greeting Card
Download
Electronic Holiday Greeting Card
Download
Free Email Holiday Greeting Card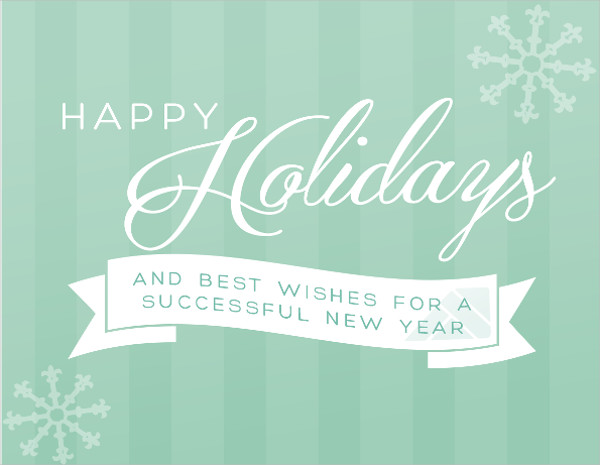 Download
Messaging Today
Nowadays, with modernized equipment and the rise of more advanced digital applications, we tend to rely pretty much on these high-tech gizmos. With the development of social media apps such as Facebook, Twitter, instant messengers, and so on, the majority of people use them to send important messages or by communicating with other people as well. Even when sending simple greetings, with just a single tap of the Send button, you will be able to deliver your message instantly, amazing isn't it? In this sense, you might start to think that greeting cards are no longer useful. But no, these cards are still important despite the innovative and leading-edge era.
Importance of Greeting Cards
A greeting card is not just a small piece of printed paper or printed card—it has lots of importance. Long before these SMS or email was invented, a greeting card has been a medium to show and express love, devotion, affection, care, and more sentiments to friends and family members. These cards provide a gentle way to express the feelings towards the receiver in the most appropriate way.
Whenever you think about picking your mail, then there is a bright and colorful card envelope among the bills, and immediately your day will be brighter. Though it is just a card created by an individual, it brings an idea that someone cares enough about you to take the time to pick out and mail a special message just for you. Whether it's a birthday, anniversary, or the annual holiday card, it is sure to brighten up your day. It would be hard to create the same emotional response with an email since people might think that it is system generated.
A greeting card expresses all the human emotions, joy, thanks, sympathy, humor, love, and admiration. It has an amazing power to connect to an emotional level with the people who have touched our lives. Sending personalized greeting cards to grant us a variety of sentiments that let us show or express our caring to family, friends, customers, clients, and employees.
Top Greeting Card Companies in the World
Hallmark. Founded in 1910 as a postcard company, Hallmark has grown to be one of the most famous greeting card companies in the world. Obtaining a top-notch popularity of postcards after the turn of the century, Hallmark soon began manufacturing Christmas and Valentine's Day cards and sold the first commercially produced gift wrap in 1917. Within the last couple of decades, Hallmark has also branched out into Christmas tree ornaments that are avidly collected by enthusiasts. More recently, Hallmark created a website for its popular line of digitized eCards.
Galison. Founded in 1979, known for its wide variety of highly sophisticated, artist-created paper products, which include greeting cards, boxed note cards, diaries, calendars, and stationery. It was in 1993 when the company started producing printed greeting cards, in which many features images of iconic artworks, as well as creative and elegant original designs.
Minted. Minted is a printed stationery business that sells everything from greeting cards to wedding invitations. One thing that makes it stand out apart from other competitors, however, is that it provides a service where users can create custom-made photo cards and invitations. It also has a staff of regular innovative artists who make original designs intended for the company.
American Greetings. American Greetings Founded in 1906, American Greetings is considered to be the world's largest greeting card company and produces a number of popular brands such as Papyrus, Carlton Cards, and Gibson. Like its major competitor, Hallmark, American Greetings also manufactures a full range of party supplies and gift wrap.
These companies are still fully operational up to the present day. Regardless of the advanced world that we lived in, standard greeting cards will always have a special place in our hearts, they will serve as great memorabilia.
Other related topics: Greeting Card Designs, Greeting Card Templates, and Women's Day Greeting Cards.
Sample Handmade Greeting Cards
Handmade Paper Greeting Card
Download
Handmade Romantic Greeting Card
Download
Handmade Seasonal Greeting Card
Download
Thankyou Greeting Card
Sample Love Greeting Cards
Love Break Up Greeting Card
Download
Love Couple Greeting Card
Download
Love Day Greeting Card
Download
Sample Seasonal Greeting Cards
Free Printable Seasonal Greeting Card
Download
Seasonal Greeting Card Wording
Download
Sample Thanksgiving Greeting Cards
Thanksgiving Quotes For Greeting Card
Download
DIY Thanksgiving Greeting Card
Download
Personalized Thanksgiving Greeting Card
Download
Sample Wedding Greeting Cards
Wedding Wishes Greeting Card
Download
Wedding Blessing Greeting Card
Download
Wedding Congratulations Greeting Card
Download
Wedding Engagement Greeting Card
Download
Wedding Flash Greeting Card
Download
What Are E-cards?
Because of the unending technology advancement, greeting cards also undergo a phase of evolution. Presenting e-cards. They are similar to a postcard or greeting card, with the primary difference being that it is created using digital media instead of paper or other traditional materials. E-cards are made available by publishers usually on various Internet sites, where they can be sent to a recipient, usually via email. E-card businesses are considered environmentally friendly because their carbon footprint is generally much lower compared to paper card companies because a paper is not used in the end product.
Basically, an E-card sender selects from an on-line catalog of E-cards made available on a publisher's website. After selecting a card, the sender can personalize it to any different terms such as adding a message, photo, or video. Lastly, the sender specifies the recipient's e-mail address and the web site delivers an e-mail message to the recipient on behalf of the sender.
Advantages of E-cards
Allows your customers to remember the name of your brand, in that way, you can also thank them for their custom this year and wish them all the best for the holiday season and for the year ahead.
Add up the cost of your paper cards and postage plus the time it takes to get signatures, pack envelopes, write addresses, etc., a total time of that, you can do a lot of things already, especially the important ones.
Whether you've got a couple of months or a panicked two days left before you must get your E-card out to clients, the speed of the electronic cousin's turnaround is ideal for those who are time deprived (everyone).
Types of Greeting Cards
Now, going to back to standard greeting card, as mentioned, it comes in different types too. They can be decorated elegantly as well. Let us get to know some of them.
Spinner card. A spinner card is a simple type that does not require too many elements. When you move the card to each side, the "spinner" on the card will slide along with it. To make this type, you need to cut a long box out of a piece of card and layer it on top of a card blank. The spinner can be created using two coins or coin-like decorations, covered together with a foam pad. The spinner image is then stuck on top. These coins are then put in between the long box, and it will slide to the side when moved.
Rocker card. Rocker cards are one of those cards that are easy to make—once you've folded your card in half, all you need to do is cut an even curve out of the base part. The complex part is making sure that the curve is even, or else it may not work. When your card is stood up, it should rock when you touched it.
Photo greeting card. In recent years, photo greeting cards have gained widespread popularity and come in two main types. The first type are photo insert cards in which a hole has been cut in the center part of the card. You can then insert a portrait of the recipient or any image that will match the card.
Musical greeting card. Nowadays, greeting cards have been made that play music or sound the moment you open them up. They are commonly 3D handmade birthday cards which play traditional celebration songs such as Happy Birthday To You.
These are some of the most common greeting cards that you see inside a craft or stationary shop. There are even more specific types that will fit as per individual's preference. Some of them are for wedding anniversary, birthday or Christmas.
Sample Blank Greeting Cards
Folded Blank Greeting Card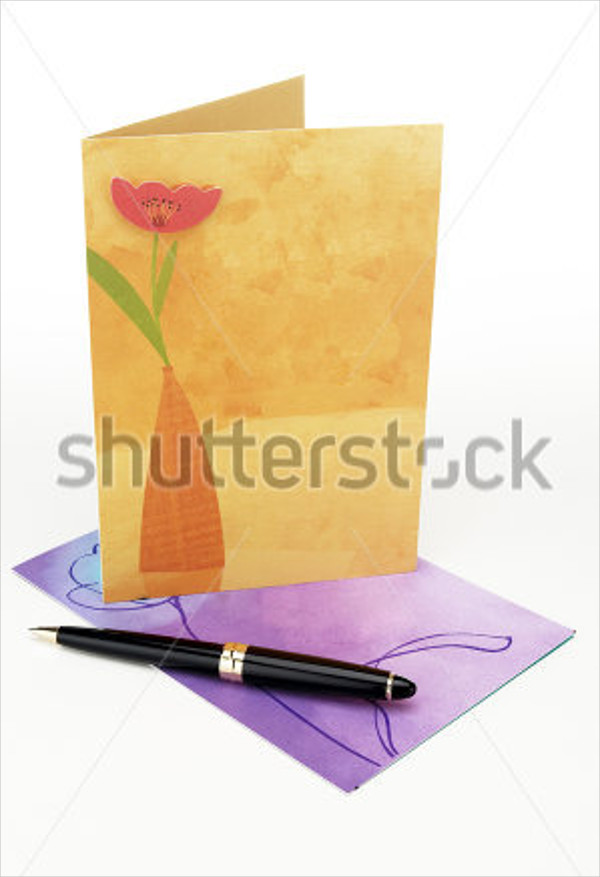 Download
Blank Greeting Card Vector
Download
Sample Graduation Greeting Cards
College Graduation Greeting Card
Download
High School Graduation Greeting Card
Download
Sample Pop Up Greeting Cards
3D Pop Up Greeting Card
Download
Pop Up Heart Greeting Card
Download
Sample Retirement Greeting Cards
Pastor Retirement Greeting Card
Download
Military Retirement Greeting Card
Download
Unique Retirement Greeting Card
Download
Sample Vintage Greeting Cards
Vintage Die Cut Greeting Card
Download
How to Make Your Own Hand-Made Greeting Card
We all know how special it is and how it means to someone the moment they received an actual physical greeting card instead of just receiving it through an email or SMS. If you want to impress your receiver with your card's appearance and by expressing your hidden artistic talent, time to make your own greeting card then. Just follow the steps below.
Simplicity is the best. The moment you start on making one, it is really tempting to put lots of decorations to your card, however when making a handmade card, generally less means more. A very sophisticated card can be accomplished by putting a simple and sweet message. Putting lots of decorations might diminish the design of the card.
Don't forget to add a border. Just by adding a simple border, it will give a complete and finish look to your card. It is possible to buy ready cut frames that can be used to frame stamped or other images. If you are pasting an image to a card that has been stamped onto paper, adding a frame will disguise any cut edges.
Choose an appropriate and awesome greeting. Using a very simple stamped image and a meaningful and sweet greeting will make a lovely card. Greetings are a great way to make a card significant.
Personalize a card with the recipient's silhouette. Silhouettes give cards a retro, romantic feel.
Decorate a card with colorful beads. Beads give a homemade greeting card a dazzling 3D look that is sure to delight your recipient.
Tips for Making a Greeting Card
Creating hand-stamped cards. Numerous rubber stampers really enjoy using their stamping talents to make beautiful greeting cards. Birthdays, weddings, anniversaries, and many other special dates can all be marked with a special hand stamped greeting card. Making rubber stamped greeting cards are an excellent project for beginners. They present an ideal opportunity to practice new techniques or make use of a wide range of different stamps and they also are a wonderful way to produce one of a kind cards which are not expensive than their store-bought alternatives. Making greetings cards isn't difficult, and a beginner can produce some lovely cards given very little in the way of special appropriate tools or fancy techniques.
Stamping style. The image can be stamped directly onto the card or stamped onto paper or card stock first. There are advantages to both techniques and the choice will greatly vary depending on the type of project and the desired finished effect.
Color. A good color scheme can help create the perfect card. Some basic principles such as using pastel colors for babies are ways of defining a design for the card. If you want to add color, there are a number of ways including using a colored paper or coloring images.
There are surely a lot of things to consider if you prefer making your own greeting card; however, if you believe that you can and with the help of your skill, you'll be able to come up with a stunning one. But for those who just want to have a much more easy yet artistic way of making a card, we can absolutely help you with that. Our variety of downloadable greeting card templates are here to help you. All of them have absolutely stunning designs that for sure you will love.
Other related topics: Funeral Greeting Card and Best Greeting Card Designs.