Are your kids having a birthday party? For that matter, are you? There's no particular age for flyers, and they're a great way to let everyone know that your birthday is coming up, and that you're planning to celebrate it in style. Invite your friends to the ultimate party with these seriously cool customizable modern theme flyers, making sure that it's a no-miss.
Birthday Flyer Template
Simple Chalkstyle Birthday Party Flyer
Elegant Birthday Party Flyer Template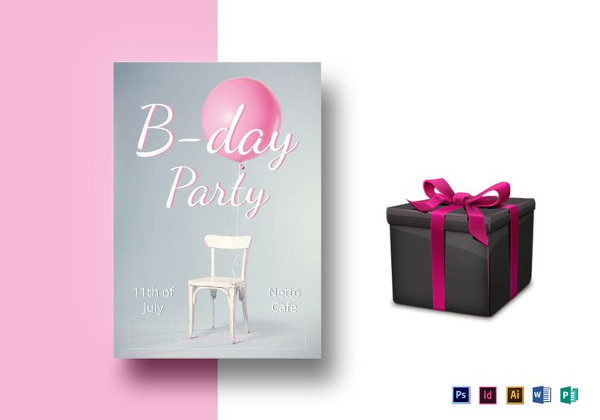 Birthday Bash Flyer Template
Safari Jungle Kid Birthday Flyer
Birthday Party Photoshop Flyer Template-$9
Premium Birthday Party Flyer Design
Kids Explosion Birthday Party Personalized Flyer
Free Download Flyer Template for Birthday Party
Photoshop Flyer Template For Birthday Party-$6
Best Birthday Party Invitation Flyer Template-$5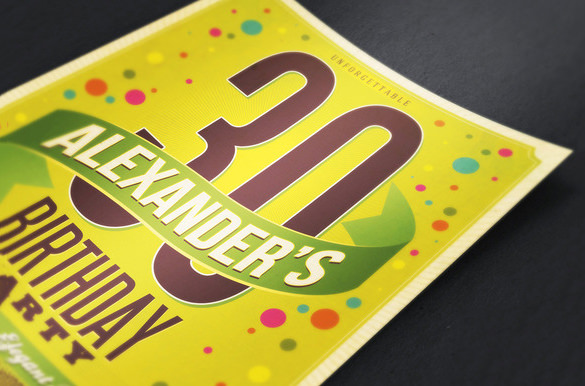 Beautiful Design Birthday Party Flyer Template
Designed Birthday Party Flyer Template Free
Birthday Party Psd FlyerTemplate Download-$6
Printable Birthday Party Flyer Template
Birthday Party Photoshop Flyer Template-$6
Remember to specify the great venue with Photography, as well as anything else that guests might need to know, such as dress code and what to bring. The best part about these flyer designs is that they're very easy to modify to suit your particular needs.