Political careers often require a lot of planning. Proper pitching is very essential. Through a proper pitching of the candidate and all the work that is on his agenda list, exciting and attractive flyers can be created. These flyers can be very useful in maximizing the follower quotient of the candidate. Actually effective flyers of political candidates are one of the most effective ways of promoting and marketing their positive points. The campaign templates are some of the best tools to create such attractive flyers. You can also see Elegant Flyers.
Election Campaign Flyer Template
Campaign Announcement Flyer Template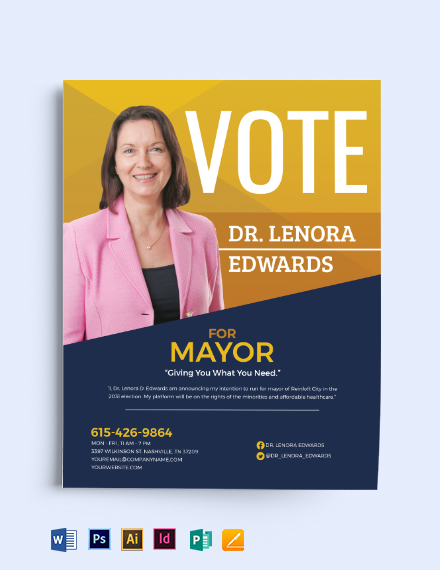 Vote Election Flyer Template
Political Election Flyer Template
Vision Political Flyer Template
Election Flyer Template
Political Flyer Template
This is a template design that can be used for a number of purposes. In fact the wide array of theme that are exhibited in the background of the templates makes it suitable for the purpose of marketing different types of companies and people and their products and services. These are the best free psd flyer templates available designed by professionals all you need to do is download them on your pc, edit them according to your preference and print them out.
Various types of Top Campaign Flyer Templates are available Whether you are looking for a political brochure template, election brochure template, political election campaign flyers or just peachy campaign flyers for your school election, we have it here for you – download them for free, or pay for the premium ones.
Creative Election Campaign Flyer Template
Election Campaign Flyer Design in PSD, Word Format
Political Candidate Flyer Template
Editable School Flyer Template
Nye Campaign Flyer
Vibrant and attractive these templates can be used to create templates for corporate flyers s well as event flyers. The color array on the templates is sophisticated giving the template a rather glamorous look. These templates are super responsive.
Best Social Media Campaign Flyer
Simple and cheerful this is a template flyer that is just the right thing to create a marketing flyer for social media companies such as Facebook, Google, etc. The color arrays on the template us very cheerful and also is fully editable.
Election Campaign Flyer Template
Super stylish and stunning are the descriptions that fit this template that is just right for any candidate to give a flying start to his or her political career. The template is easily downloadable and can support illustrious graphics.
Political Campaign Flyer Template
Professionally designed o make attractive flyers, this is a template design that can be just perfect for you to create a personal flyer that will speak of you as a powerful and promising candidate for the elections. The template has super responsive features.
Creative Social Media Campaign Flyer
Media Intrusion Campaign Flyer
Creative Business Campaign Flyer
Mobile App Campaign Flyer
Vote Banks Campaign Flyer Template
Best Business Campaign Flyer Template
Internet Service Campaign Flyer
Church Campaign Flyer Template
Social Media Package Campaign Flyer
This is a template that has just the right design for the promotion of the various social media companies. The feel of the templates are very cheerful. The colors on the templates are vibrant. These templates can be edited with speed and ease.
Cool Mr Creative Campaign Flyer
Simple Stitch Campaign Flyer Template
Voter Registration Campaign Flyer
Use this campaign flyer template to make some of the most interesting flyer that will speak illustratively of the concerned candidate. This is a template that allows the user to reach out to the common masses better.
Mayor Campaign Flyer Template
Canine Campaign Flyer Template
Re Election Campaign Flyer
Product Spiral Promotion Campaign Flyer
Farmer Market Campaign Flyer Template
Corporate Business Campaign Flyer Template
The look of this template is very neat and clean. The bright yellow color on the backdrop allows a trace of brightness. The template will allow paragraph style of writing that will contain important information about the business that the flyer is talking about.
Focus Campaign Flyer Template
Awsome Social Media Campaign Flyer Template
Tax Center Campaign Flyer
Best Business Campaign Flyer Template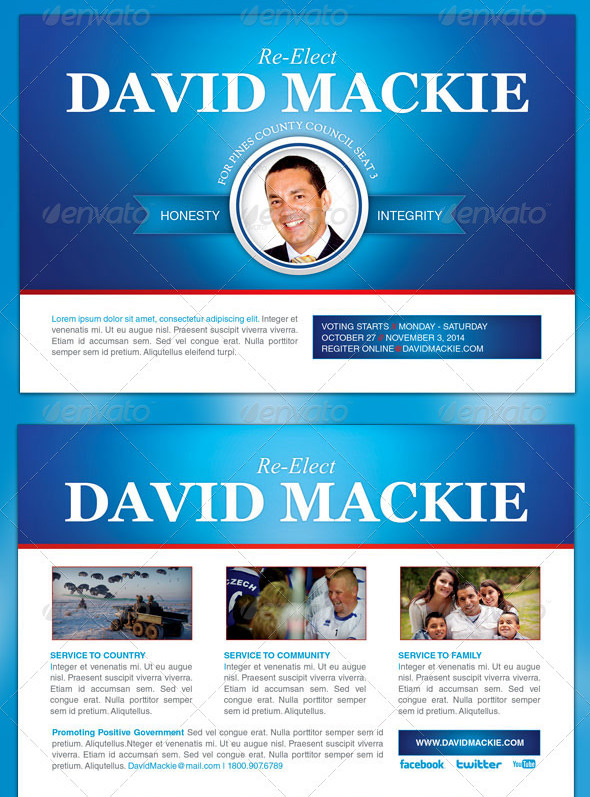 The template has a super responsive feature and also can be edited with ease. The user can download this template with ease that comes in the forms of pdf and word doc.
Fair Election Campaign Flyer Template
School Elections Campaign Flyer
Skill Development Campaign Flyer
School Council Campaign Flyer
Conclusion
These campaign flyer templates can be used to create some of the most attractive flyer templates that will provide a great elevation to the candidates of an election.