A festival is where people gather to celebrate a common interest, and that interest could be music, films, travel, launching of a new campaign, or in honor of a religious tradition or national holiday. Festivals are celebrated anywhere in the world with a different theme in accordance with their culture.
A great way of capturing the right audience for your event is through festival flyers. These will help you promote your festival visually through social media and flyer distribution or display in stores. We have festival flyer templates below that will cater to your own festival genre and style preferences.
3 Music Festival Flyers
Rock Festival Flyer Template
Color Festival Flyer
Festival Concert Flyer
Music Concert Flyers
Music uplifts the soul. Aside from being an art for self-expression, it is also a great way of influencing a crowd to take action or be rooted on an emotion or message according to the song lyrics.
Prepare your audiences for a fantastic music night of a lifetime with these cool and hip concert flyers our website has to offer:
3 Music Festival Flyers. Design a 3-in-1 flyer with these flyer sets that contain unique typography and a collage to place your concert image teasers.
Pop Rock Festival Flyer. This festival flyer has a rock-and-roll design that will attract modern rock fans.
Rock Festival Flyer Template. Feature your flyers in sidewalk ad spaces and other public places and attract rock fans with this street style rock festival flyer template.
Color Festival Flyer. Bring out the true colors of your festival and excite your crowd with this stylish color festival flyer.
Festival Concert Flyer. This clean and modern festival flyer template is perfect for indie music lovers.
Awesome Festival Flyer. Highlight the best musicians in town and attract the classy crowd who loves to listen to an orchestra with this inspiring concert flyer.
Beautiful Music Festival Flyer. Let your audience dive into the world of jazz and blues with this beautiful music festival flyer.
Awesome Festival Flyer
Summer Festival Flyer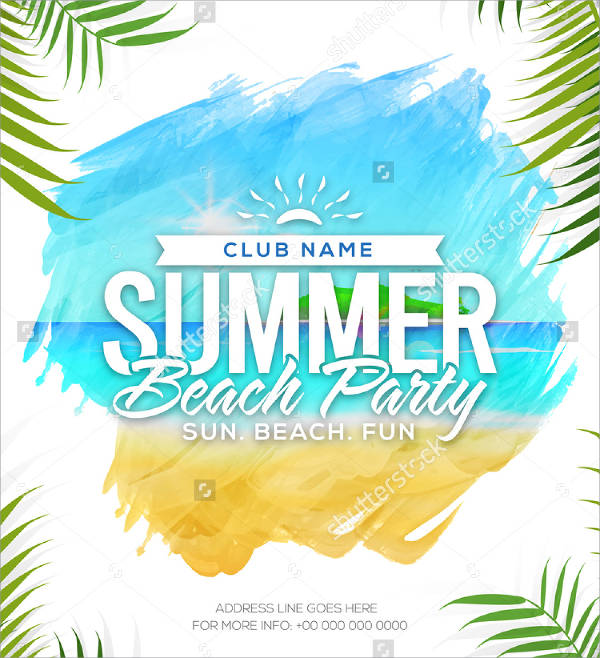 Rock Music Festival Flyer
Fantasy Festival Flyer
Beautiful Music Festival Flyer
Summer Festival Flyer. Holding a summer music fest? This tropical-themed concert flyer will get your audiences excited for a fun-filled day at the beach.
Rock Music Festival Flyer. Electrify your audiences' visual senses with this blue rock music theme festival flyer.
Fantasy Festival Flyer. Going for a "lost in wonderland" theme for your music festival? Check out this fantasy festival flyer that will heighten your guests expectations towards your event.
Pop Rock Festival Flyer
Designing Music Flyers
Most music flyers have music design themes that blend in with their music genre. Never underestimate the power of design in flyers because it is the one that attracts the right people who will participate actively in our event.
If you have already selected a flyer template and plan to change the designs, make sure you follow these color guidelines we offer you for different music genres:
White. White color is usually associated with classical or symphonic music.
Green. Green can stand for stadium rock music or simply rock and roll at big venues.
Red. Red could best describe techno, dubstep, and punk music genres.
Blue. Blue can highlight electronic and classical music as well.
Yellow. Yellow are for more hype music genres like disco.
Black. Black is commonly linked to rap and metal genres.
This guide is just a common suggestion based on general studies, so you don't need to strictly follow these for as long as your colors, textures, and typography on your flyer are balanced.