Looking for some templates that you can get your hands on absolutely for free? Well, you are definitely in luck because that's exactly what we have in this article. We usually look for free stuff when we need to do something and we're already very tight on the budget. Also, we prefer to use free stuff if we're trying out something that we've never done before and the chances of success is quite low. You may also see PSD flyer templates.
To be more specific, what we do have here is a collection of various leaflet and flyer designs that you can download and use without having to spend a single penny, and that is a guarantee. If you or your organization is tight on the budget yet you are still planning on advertising something through the use of flyers, then feel free to use the templates below. Or as mentioned earlier, if you haven't tried making your own flyers before, then you may also use these templates. You may also see flyer designs.
Leaflet Flyer Template
Aside from just being free of charge, the great thing about these flyers is that they are multipurpose and versatile, which means you can use them for virtually anything: events, products, services, business, etc. You have over eighteen (18) different free flyer templates here to choose from, which means you will most likely be able to find what you need from our collection below. To see the designs yourself, go ahead and start scrolling down.
Line Pattern Music Sound Flyer Template
Planning a simple music party for you and your friends? If so, then you might not want to spend a lot for something that can't make a profit from. Above is a high-quality event flyer example that you can download for free, check it out.
Black Yellow Business Flyer Template
Abstract Lines Music Flyer Template
Yellow Gray Modern Business Flyer Template
A4 Size Business Flyer Layout Template
If you aren't familiar with what those grey and white checkered patterns are for, they are actually blank spaces which you can use for images and other graphics. In graphics designs, they are considered as transparent sections in an image layer, wherein the features on the bottom layer can be seen only through these sections, much like a window of a house.
Layered Green Turquoise Stripes Flyer Template
Why Use Flyers for Advertising?
There are actually numerous methods of making advertisements or promotion in the world of businesses and organizations. They can use large-scale tools such as banners and posters, and for those who prefer something that's convenient, they can go with either flyers and brochures. You may also see green flyer templates.
The difference, though, with flyers is that from just being left on top of tables or counters, or attached to walls, is that they can actually be distributed by hand. This way, there is actually an interaction between the advertiser and the prospect. But what are the other reasons why businesses and organizations prefer to use flyers for advertising? You may also see rainbow flyer templates.
1. We're pretty sure that everybody already knows that flyer production is inexpensive, and how much more if they're being offered for free? That is one of the advantages when using flyers, it's that you won't need to spend a fortune on it. That way, you'll be able to focus your expenses on other aspects that are important to help in the success of the campaign. You may also see travel flyer templates.
2. Aside from just being inexpensive, the process of designing flyers is a piece of cake, and if you haven't tried it yet, we have some guidelines below to help you out. You don't really need to be a professional graphic artist to be able to make your own flyers unless you're actually trying to make on from total scratch. We assure you that as long as you're skilled and knowledgeable in basic computer tasks, you will be able to make your own flyers. You may also see handyman flyer templates.
3. As mentioned earlier, the best thing about business flyers is that even though they are small in size and convenient, they can also be used the same way as brochures and posters, though the most advisable way of using them would be to distribute them by hand. Through distribution, there is interaction, and through interaction, the person on the receiving end can actually make inquiries and gather further information on the spot.
Sitting Businessman Silhouette Flyer Template
Green Yellow Nature Landscape Flyer Template
A4 Size Colorful Brochure Flyer Template
Today's technology has greatly helped in making things more convenient and accessible. Check out the bottom edge of the sample flyer above, it has a QR code that can be used for scanning. QR actually stands for Quick Response, and it is stored with data that can be accessed when scanned using a mobile device's camera. How convenient is that?
Stylish Blue Diamond Frames Flyer Template
Colorful Super Sale Flyer Template
Wavy Colors Music Party Flyer Template
How to Design Your Own Flyers?
Just like any other design, illustration, or projects, you will need to follow a certain process in order to achieve it in an orderly manner and to also make the outcome of your project a lot better. Below is a brief list of guidelines, a step by step process on how you can make business flyers. If you haven't experienced making your own flyers yet, then this is your lucky day.
Modern Stock Corporate Flyer Template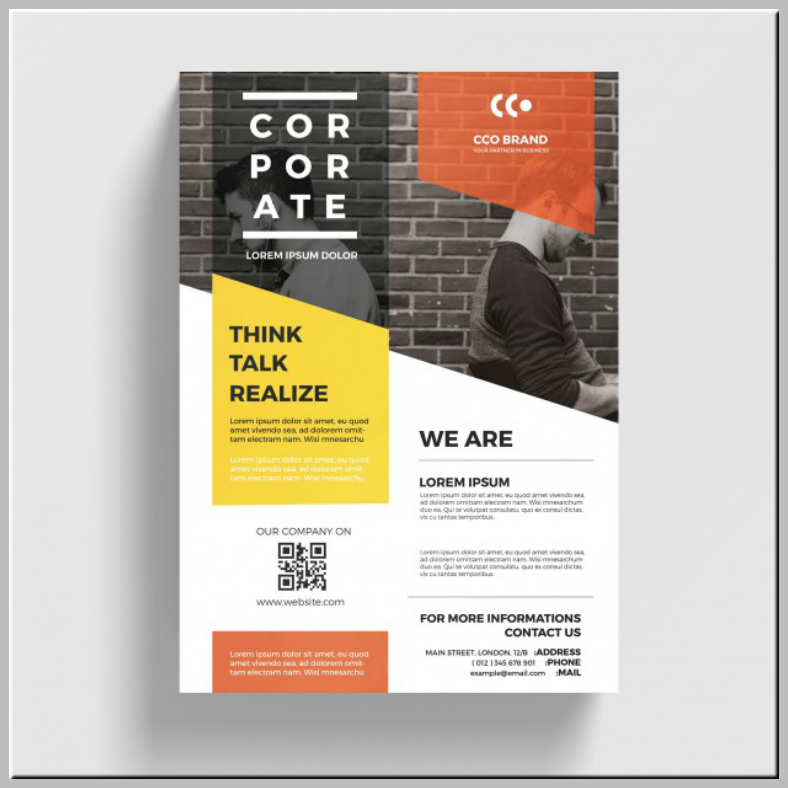 Colored Woman Silhouette Business Flyer Template
Red Modern Gym Flyer Template
Colorful Seasonal Leaflet Flyer Templates
Need a flyer template for the different seasons of the year? We have it here for you. Check out the minimal flyer templates above, you can download them free of charge.
Simple Blue Horizontal Flyer Template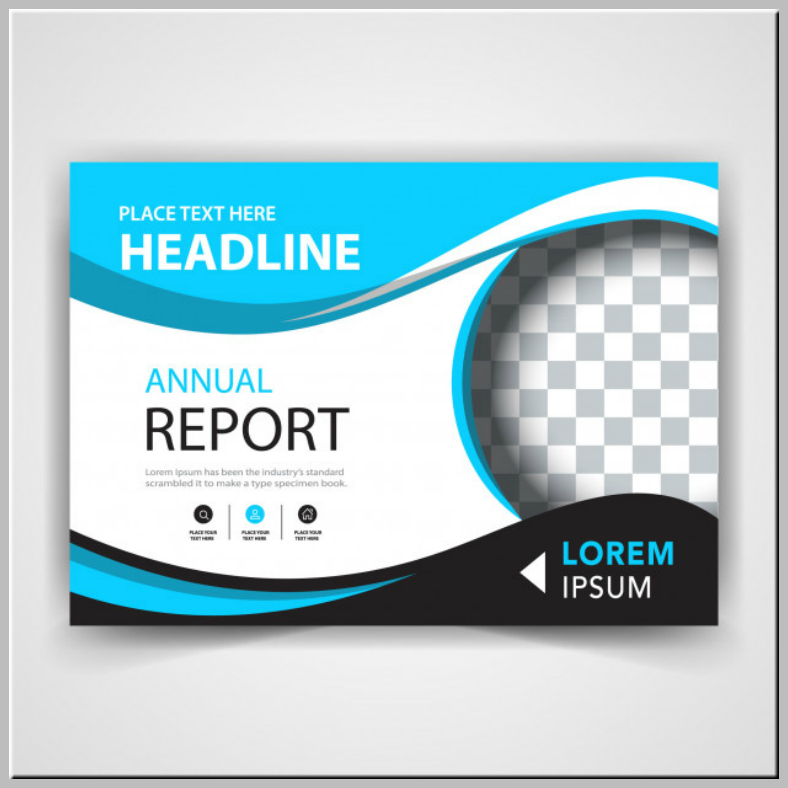 Clean Abstract Pattern Leaflet Flyer Template
What Are Some Do's and Don'ts When Using Flyers?
And of course, to further help you out in designing your own flyer layout, you will need to know what you can and can not do. The same can also be said when it comes to the distribution of your flyers, you will also need to know what you should and should not do in order to make you advertising campaign more effective.
1. DO keep your design simple so as not to make it look cluttered with irrelevant elements. However, if you are convinced that all elements that you are incorporating on the design are relevant, then make sure to only include those that are most important. A cluttered design not only makes the flyer harder to read, but it also gives the impression of a poorly-designed flyer. You may also see invitation flyer templates.
2. DO print your flyers in high quality especially if you choose to have it printed yourself, invest in a good printer and high-quality ink toners. But this wouldn't be a problem though if you choose to have it printed in printing industries, just make sure to take time to compare the rates among different companies in order to find the best deal. You may also see 3D flyers.
3. DO project a positive image during flyer distribution in order to make the prospect feel that you are sincere in your cause. Connect with the people that you are handing your flyers to, and if they are making some inquiries, take time to answer them as truthful as possible. You may also see free PSD flyer templates.
4. DO enjoy the experience, try not to think of it mainly as a job or a task, but also as a way to make an improvement, an impact, or to send a message. Look at it a few steps ahead, on what the outcome would be if the campaign turns out to be a success. You may also see sample holiday flyers.
5. DON'T go over the top with the design. With graphical elements, stick with a single image for the background and another for the product being advertised. Otherwise, if you choose to use a gradient color for the background, you can use a maximum of three images of the product/s. And for the textual elements, two to three font types would be the safest choice.
6. DON'T take things for granted. As mentioned earlier, an advertising campaign is never without a purpose, and if you take that purpose seriously, you will have something to look forward to in the future. You may also see free word flyers.