Are you looking for the latest font trending last week? Well, here are the top fonts which are running hot in the market. They are absolutely loaded with uniqueness and style. These fonts can be used creatively in greeting cards, quotes and other materials. It is best suited for posters, advertisements and book cover. Use this font to the best of your needs. Most of them are free for personal use, buy the license if you want to go commercial with it. Have a look at these stunning fonts of the Week: May -2016 (16th to May 22nd).
Resphekt
Resphekt is a font which will remind you of your school days. It has got the extinctions of cursive writing in its style. It is a beautiful font designed by the Russian. This font has got a sense of writing which is similar to fountain pen or ink pen. It is available for commercial and personal purposes.
Inflecto Font
Inflecto font can be used for personal and commercial purposes. It is a font which is filled with vibrancy and style. It is fashionably updated and its name is derived from the Latin word inflecto and it is created with the help of photoshop. It is absolutely free to download. Try this font on calendars and headings.
Jaapokki – Free Font
Jaapokki is a beautiful creation by Mikko Nuuttila. He has designed other incredible fonts as well. This font has got two alternatives and has a collection of glyphs with it. This font can be used in books, novels, online web writing etc.
Southern Aire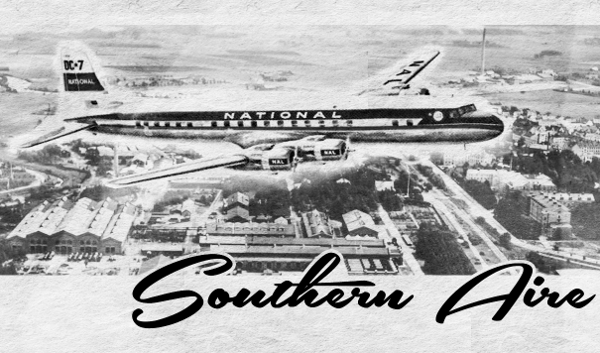 Southern Aire is designed by Måns Grebäck. This font is attractive and can be used in multiple places. This font is admirably suited for Billboards, posters headings, book cover etc. It is free to use for personal purposes and a licence has to be bought if you are willing to buy for commercial use.
ILostItInTheStreet Font
ILostItInTheStreet Font gives a peppy feeling. It is modern and can use for labels. Though for reading it you need to concentrate a bit to get the sentences but it can be used for headings, book covers or anywhere where less text is required. It is available for personal use for free. For commercial purposes, you need to buy the license.
Nordic
Nordic is a unique font best suited for large titles, cover, logos, and headlines. It has got two version and consists of Uppercase, lowercase and numbers. This font is based on Scandinavian runes and elegant geometric forms. It is designed by Yana Bereziner and free only for personal use.
Adorabelle Script
Adorabelle Script as the name says it is an adorable script. It is a fresh font with a decorative style and it has got a dancing baseline which beautifies it even more. It is best suited for greeting cards, branding materials, business cards, quotes, posters etc. it can be used in Adobe, Indesign, Adobe Photoshop, Corel Draw X version, Microsoft Word etc. This week, you can't ignore this font to be used.
These were the Fonts of the Week: May -2016 (16th to May 22nd). They all are fresh and uniquely designed. You can use all of this font for the best of purposes. We hope that this post was helpful to find you trending font of the week. Watch this space every week for the hottest fonts trending.