Calligraphy is the art of stylized, elegant lettering. Traditional artists and scribes have been mastering this difficult but captivating ornamental art form over the centuries, and graphic designers and digital artists have today inherited the results. No longer do you have to struggle with pen, brush, and ink to borrow some of the charm of traditional and modern calligraphy for your artistic needs.
You guys have it easy with these free calligraphy font styles you can download as TTF and OTF files to begin using on your projects right away. Not only that, but you have a whole range of unique options to choose from. Check 'em out.
61+ Designer Templates in Word, Excel, PSD, Google Docs, InDesign, Apple Pages, HTML5, WordPress, Publisher, Apple Numbers, Illustrator - START DOWNLOADING
Free Modern Calligraphy Font
Download
Free Calligraphy Script Font
Download
Free Wedding Calligraphy Font
Download
Free Calligraphy Brush Font
Download
Free Calligraphy Handwritten Font
Download
How Calligraphy Fonts Can Work for You
You may naturally be staggered at the diverse range of calligraphy fonts on this page. That's calligraphy for you. It is as diverse as the artists that create them, and they have been designed to bring the best aesthetic qualities of elegant writing from the page to your screen—and to whatever digital product you are creating.
The Free modern Calligraphy Font and Free Calligraphy Script Font embody that whimsical, romantic typeface that find their place in postcards and travel brochures to exotic vacation resorts.
The darkly inclined artists will love the Old English medieval effect of the "Dark Wedding" Free Wedding Calligraphy Font. And yes, it would be an exceptional theme to print out wedding invitations.
Calligraphy has also left a lasting impression in the commercial world. Typefaces like the "Bernadette" Free Calligraphy Brush Font and the "ZNikomit" Free Calligraphy Ornament Font are gold standards for clothing brands and themed cafes.
Old-fashioned romantics and film lovers will delight in the quaint magic in the "Respective" Free Fancy Calligraphy Font and the "Angeline" Free Vintage Calligraphy Font.
If it can work for these settings and more, it can work for you.
When you do make it work, however, important note from the font designers:
Some of these fonts are shareware, which means you can download and use them for free, until you start making money out of them. There are licensing fees involved, so if using these fonts for commercial purposes, contact the artists from the details provided in the download page.
Free Vintage Calligraphy Font
Download
Free Fancy Calligraphy Font
Download
Free Calligraphy Ornament Font
Download
Free Calligraphy Bold Font
Download
Free Calligraphy Drawing Font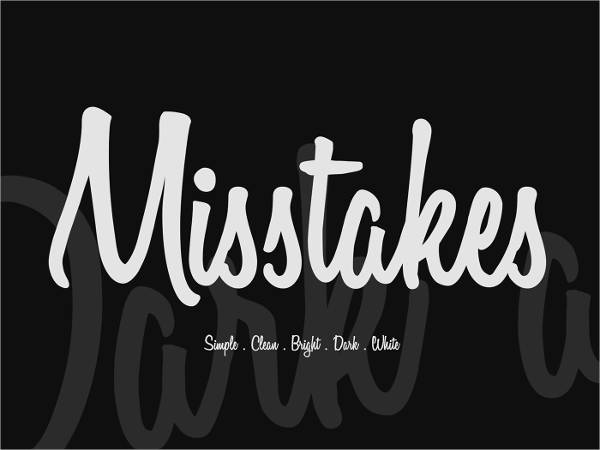 Download
More Fonts and Freebies for Digital Artists on Template.net
If you are looking for more free fonts, we've got you covered.
Looking for texture maps for your concept designs? We've got those too.
Logo ideas and vectors, Photoshop brushes—you name it, we've got them.
And for they are available to download free or at the lowest licensing costs you can realistically expect, given some of the amazing work that goes into making these designs.
You are artists, and you are also builders. Make sure you've got the right tools available to you and that you use them right, and see where that takes you and your imagination.