A cursor, or better known as the pointer, is a design element, part of the computer interface, and is used as an indicator or a guide to show a certain position during a computer interaction or other display within the device. It responses by moving the physical mouse or a sensor bar and clicking or tapping it. As it is dubbed as a pointer, it has been contributed to the cursor's interface design—the pointing arrow.
To see more of the actual set of icons designs, you can browse around this list of 10+ Set of Cursor Icons. It seems the list not only provides its actual theme usage as some of the designs can also be applied as a graphic design element on a brochure or on a website.
61+ Designer Templates in Word, Excel, PSD, Google Docs, InDesign, Apple Pages, HTML5, WordPress, Publisher, Apple Numbers, Illustrator - START DOWNLOADING
Set of Mouse Cursor Icons
Download
Flat Cursor Icons Set
Download
Cursor Hand Icons
Download
Cursor Arrow Icons
Download
Pixel Cursor Icons
Download
How to Use These Cursor Icons
We mentioned that the use of the cursor is to be a guiding pointer with the computer interaction, but did you know you can also change your cursor's theme or design? We will show you short tips on how you can actually change your cursor's design.
First, download your cursor design template. Make sure you downloaded an icon format of the template so that you can apply them. If you don't, then you can check out a couple of tutorials on the net, just type on your browser the keyword "How to convert an image into an icon format."
Now that you are done with your download, you can now click the start button and look for control panel. After you reached the control panel area, search for the mouse icon, and if you could not, just go on to the search tab and type "mouse," and it should appear.
Once you're inside the mouse box or area, you can see a couple of tabs in the upper part of it. Just look for the Pointers tab, and then once there, you can see the customize area. For you to use your downloaded icon, just click on the browse button (the one beside the Use Default) and search for the icon or on where you placed them and once found, just click it.
Once done with choosing your icon, just click OK and you're good to go. However, it is advisable to restart the computer to see its full effect.
As you may know, these cursor design templates aren't just applicable to computer interfaces but can also be used as part of a web design element, such as an icon or perhaps as a button. This can also be used on your website's own cursor (as it is also possible to change your website's cursor design). These mouse icons templates can also be a good graphic design elements on your posters, brochures or perhaps flyers, such as designs that correlate with technology.
Vector Cursor Icons
Download
Hand and Arrow Cursor Icons Set
Download
Web Cursor Icons
Cursor Thumb Up Icons Set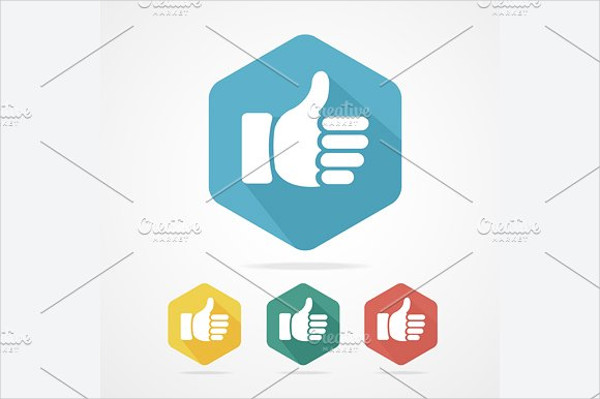 Download
Hand Cursor and Pointer Icons
More Computer Icons?
Template.net gives you the best icon designs as we have high-quality files and designs that will suit your needs. We at Template.net cater different types of sample templates, such as Graphic Design Templates for your creative projects, Web Design Templates for your web design construction needs, and lastly, we cater Written Template Samples that you can use on either professional or personal purposes, such as business agreement forms and loan application letters and more.