Do you love making alphabets using paper cuts? Then this collection of Papercut Illustrations is for enthusiasts like you. They are so lovely and so you. Most of them are inspired by nature (especially from flowers and leaves). They even feature sweet and romantic quotes. They are perfect for wedding or anniversary gifts. Check out the series of love-themed, delicate, whimsical, and exquisite designs and personalize them as per your needs. You can even experiment them with various mediums.
Amazing Paper Cone Icecream
Are you kind of smitten with this paper cutting template? After all, the philosophy of creativity is to drive progress and richness in everything we do. Use this ice-cream paper illustration to accompany the reading stories about urbanization.
Kung Fu Panda Paper Art
This animal paper art of Kung Fu Panda along with a bandwagon is another paperwork that you can sweat out for this Thanksgiving Day parade. You can include the timings and the venue as well.
Editorial Illustration Paper Art
Making Paper Illustrations was a rare thing earlier. But now the Paper Art is having so much demand. The above measures 25.5×11. It's a nice usage of forms and colors.
Paper Cut Smart Home
The artist admitted that this paper cut smart home is a shot from his old motion project. This helps you to rediscover the love for paper art. You can also see Cool Paper Art Designs.
Clothing Design Paper Cut
Here the artist made a decent list of things to get travel ready; he then got them photographed and listed here. This wander list includes flight tickets, camera, binocular lens, shoes, passport, slippers, and much more.
Typography Paper Cut Art
Even if you hate sky lanterns, you will love this paper illustration. A sweet presentation with a great depth. It gives you so much of fun to look at the details.
Paper Cut of Dimensional Illustration
Who told that paper art is an undervalued medium? Show them this 3D Paper Art. Here the drop shadows are used in the best way. It's truly awesome. This material creator must be a genius.
Paper Cut Illustration
So poetic. Especially the colors used by the artist are excellent. It's really cool and nothing but beautiful. In fact, it's very difficult to describe the work. It gives you goosebumps.
Paper Cut Design for Article
You would just love it for its simplicity. You can observe the inside and outside of this paper cut. In fact, it is so ridiculously awesome. The person at the end of it is trying to look through it.
Paper Cut Art of Santa Claus
Cut it ahead of time. What a cute thing for the kids to make! If you are able to do doodle dogs and die cuts, you can do this for sure. Let it be the best part of your kid's Christmas.
Paper Cut Art of Alphabets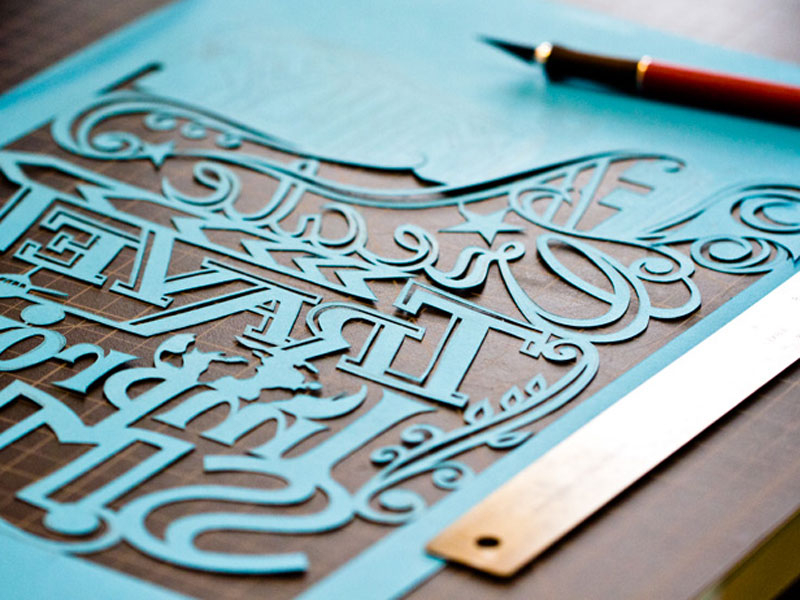 The author admits that he creates things recklessly. His other details are family-first, make others smile, improve the world, and roam around the world once in a while. This craft was done in his first attempt.
Advertising Design Paper Art
Paper Art by Angelina Buonaiuto
Paper Cut Project Work
Paper Cut Plan of Hotel
Little Mermaid Paper Art
Paper Cut Art of Carrot
Graphic Design Paper Cut Illustration
3D Paper Cut Art
Creative Paper Cut Design
Creative Direction Paper Cut Illustration
Valentine Style Paper Cut Art
Paper Cut Art For Inspiration
Print Design Paper Die Cut Art
Source
Handcraft Paper Cut Art
It's paper-cut workshop time. How are the paper people and other designs? Paper cut illustrations require some serious patience. By the way, they are all original paper cuts from award winning designers. Make them your favorites. Students can use them in their communication design courses as well. Now handle the paper and feel its fragility.