Choosing a platform upon which to build your web design business is a very important decision. Make the right choice and you will have the tools to design and develop great websites and effectively manage your growing business. Make the wrong choice, however, and you could be stuck with software that gets in your way instead of contributing to your success.
As important as the decision as to which Web Design Trend you should choose is, it can also a confusing experience. There are no shortage of options for you to consider and the marketing behind these various platforms can start to sound very similar, which makes it difficult to determine which one will be right for you and which ones should be avoided altogether.
In this article, we will try to shed some light on this topic and help you determine which platform is the best one for your particular needs by looking at 6 key qualities you should demand from a web design platform.
1. Modern Features
The Web is always changing. As such, the best practices of how websites should be developed are always changing as well. Any web design platform that you choose to work with should include modern features that reflect the latest changes of the web.
One example of a modern feature that should be included in any web design platform that you consider is support for responsive web design. This approach allows a website's layout to change based on the screen size of someone visiting the site. Responsive Web Designs are the best industry practices that creates a better user experience and improves search engine rankings, so any platform that does not include support for this approach is one that is behind the times.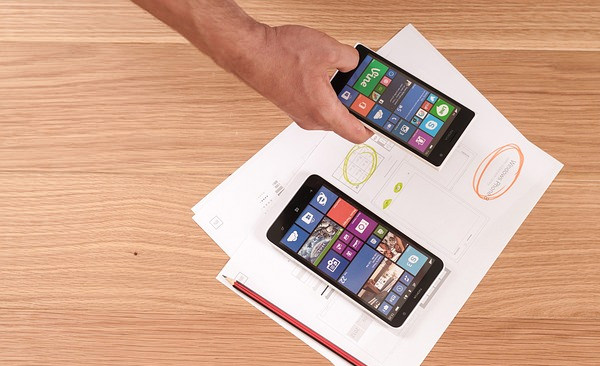 In addition to having current, modern features included, a good Web Design Tools & platform should have a record of introducing new features over time and staying current with industry trends and best practices. Take the web design platform, Webydo, as an example. This platform allows designers to create the visual look and feel of a site using a cloud-based application and that software will automatically write the code needed to turn that design into a working web page. Not only does Webydo include modern features like their pixel perfect responsive editor or their parallax scrolling animator, but they also have a solid track record of listening to their customer community (more on that shortly) and introducing new features on a regular basis. This is absolutely something to look for to ensure that whatever software you choose to use is one that will grow and change as the industry grows and changes.
2. Pricing
There is no way around it, the cost of software is a factor that must be considered in whatever decision you make. Whether this software is a one-time purchase cost or if it is a SaaS solution that requires a monthly subscription fee, you must evaluate the cost of the platform in your decision making process.
When evaluating cost, do not only look for the cheapest option, however. Consider value alongside price and determine what you get for your money. A piece of software that does one thing and one thing only may be cheap, but if another solution may give you lots of additional functionality, even if that functionality comes at a higher overall cost, the value you get may make the more expensive option worth the investment.
3. Ease of Use
Whatever choice you make, you will have to use this software on a regular basis to run your business and do your work. Software that is easy and enjoyable to use will help you do better work in the long run, saving you time and helping you avoid frustration and eventual burnout.
Before deciding on a platform, see if they offer a free trial period. Those free trials are a great way to play around with software to get a feel for how it works and how you will work with it before you commit to that option financially.
4. Strong Community
You are not alone in your work or in working with the solution you decide to move forward with. There is a whole community of fellow web and design professionals alongside you and a strong community that uses the platform you choose is something that can be invaluable to your success. (Web Design Inspiration)
Popular Web Design platforms like WordPress and Drupal have long been known for their large and helpful communities and resources. If you are more of a developer than a designer, software like these, when paired with the communities that support those solutions, can really play a part in a successful web design career.
If you are more of a designer than a developer, these options may be a bit intimidating, and a solution like the aforementioned Webydo may be a much better fit since it will give you a platform geared towards your needs and skills along with a wonderful designer-fueled community.
5. Training and Support
As you use a platform, you will undoubtedly have questions and run into problems. This is where training and support will play a role in your success.
One of the best ways to get support is from the community that we just covered. A platform's community can often be your first resource in finding assistance for a common problem.
In addition to community support, actual training materials or tutorials form the company itself can also be incredibly helpful as you get started with that new platform.
6. Future Viability
Making the choice of a Web Design Matching User Expectations is hard, so once you make that choice, you don't want to have to make it again any time soon. This is why you want a platform that has a bright outlook for their future, both for the company and for their product.
A company like Adobe may be strong and you know they will be around for years to come, but will they still be supporting a particular product? Over the years, companies like Adobe have introduced new products while dropping support for others. If you are relying on one of those tools that they have dropped support and new development for, it doesn't matter if the company itself is still in business, you are still in a tough spot and will need to make a change.
Companies that have a good product and show the strength and viability to continue supporting and improving that product long into the future are exactly what you are looking for in a web design platform.