With the advent of new technologies we can see a lot of changes in the development methodologies. Apart from this we have also seen a considerable change in the web designing world. Although, change is inevitable but one peculiar thing which was noted in WordPress website development that all of these changes were UX centric rather than just being an innovation.   Web design trends of 2015 were not only out of the box but were more importantly promising enough to stay in vogue for long. Let's find out.
1. Image Gallery and Slides Shows

Usage of image galleries, slide shows and videos is what we can see as the current trend in the web designing techniques. Moreover, this trend was adopted well by devices of varied sizes and this was also well adopted in responsive design techniques. This was due to the availability of plugins which enabled web developers to code in any design format with ease and that too with a proper documentation.  Front end development has become quite easier with the help of jQuery and due to this there is a very considerable change in the way we now design our wesbites. (15+ best Bootstrap Gallery website templates & themes)
2.  Buttons with Ghostly Look

One of the rapidly rising web designing trend of 2015 was of Ghost buttons. This is in accordance to the flat design where buttons are same as the background color but they have a 2 – dimensional appearance.  They are transparent or empty buttons which add a rich and sophisticated look to your website. Or we can describe ghost buttons as buttons with colorful border. In order to give a button look web designers rounded the corners and added padding around text.
3. Using a Video in Full-Width as Background

This trend was very awe-striking when came into practice. Running a full-width video on the home page was something very new and apart from this it successfully transmitted the message that your website wants to give without making the users take the pain to discover what is there for them. SME's or small business who would like to display there work and testimonials can certainly opt for full-widht video backgrounds in the parallax scrolling design style.
4. SVG Graphics

Though we can apply all sorts of creativity in our web designs but we certainly do have to maintain whether these creativity conforms with the web performance standards. Performance of a web page is of prime importance.  No matter how creatively you have designed your web page but you won't  be able to get returns from it unless it performs well. Thus, another major design trend of 2015 was to use SVG graphics or squish along with using optimizing utilities namely image Alpha. These optimizers makes your page quite lighter and quicker to load, thus providing a super fast browsing experience to the users along with exquisitely amazing  graphical experience.
5. No Clicking only Scrolling

As we are well aware of the fact that users abandon those sites which take a lot of time to load, moreover this happens when the site has ample lot of webpages which takes all the time. Though websites with multiple pages are good from the SEO perspective but single page websites are gaining more credence because of their fast loading speed and more importantly they can function well on mobile devices such as smartphones, tablets, phablets and many more. Designers will certainly be asked to opt for the most SEO friendly websites but you need to make the choice very carefully as you cannot afford to trade off features.
As discussed earlier in this blog, multipage websites play a crucial role in SEO optimization and thus this strategy can work smartly for optimization. The more you make the users click on the navigation link the more you will hamper their experience. So, looking at the functionalities of mobile devices, scrolling has replaced clicking . In order to do this they used panels for this as they ensured a hassle free browsing experience.
6. Card Design Adopted by Masses
Card designs also appeared as one of the most trending feature as they offer lots of benefits while designing responsive websites. This also helps the designer for making things modular which and to arrange things in a proper and an easier way so as not to  get disorganized during the complete designing or redesigning process. Moreover, card design also helps while going through a colossal data on web. In a nutshell, card design offers comprehensive features such as cleanliness and versatility which is the need of modern age websites. (40+ Best Bootstrap responsive templates)
7. Narrate Your Success Saga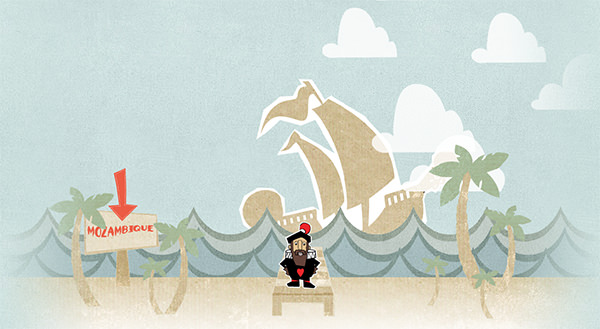 The appetite of this competitive world no longer confines under the stereotypical rules of bullet points or Bold & Italics. In order to survive here you need to tell people about you success saga by finding ways to do so. Narratives were a major trend among the websites and it was discovered that they have a better engagement quotient that the normal way of presenting data.  Though not all genre of web sites can make use of this art but those who can, have gone far away. Although there are no seams or categorization of sites which can or cannot use this trend as everything depends on you caliber of creativity.
 Say a lot more with less!
As we can see that all the web design trends tend towards providing a rich user experience and adding a lot of text on the website will clutter the it and will result into a lot of confusion for the users. This was not certainly for all the web sites as images or videos cannot be used for websites which are sheerly based on content.  So, for them the trend was how to present the text in a very attractive manner and using rich text was the prime focus.
Thus, in 2015 designers paid much attention and stress on infographics , images, narratives, slide shows and videos to convey their message in lieu of using monolithic text in paragraphs. Text can obviously not completely removed so was compressed into these forms.
For queries feel free to drop us a line!