People from all over the world love juice. Who doesn't want to taste those fruity, cool, delicious liquid on a hot afternoon? They can really be quite refreshing, not to mention tasty. Everyone absolutely loves juice.
Are you making your own brand of juice? If so, you must be considering in selling it, if not sharing it with your peers. Don't you wish you have Cool Packagings for them so your customers would know it's from you? Well, now you can! On this list, you will find eight juice bottle packaging that can help your juice have its own image.
Plastic Juice Bottle Packaging
Download
Juice Bottle Cartoon Packaging
Download
Frozen Juice Bottle Packaging
Download
Juice Glass Bottle Packaging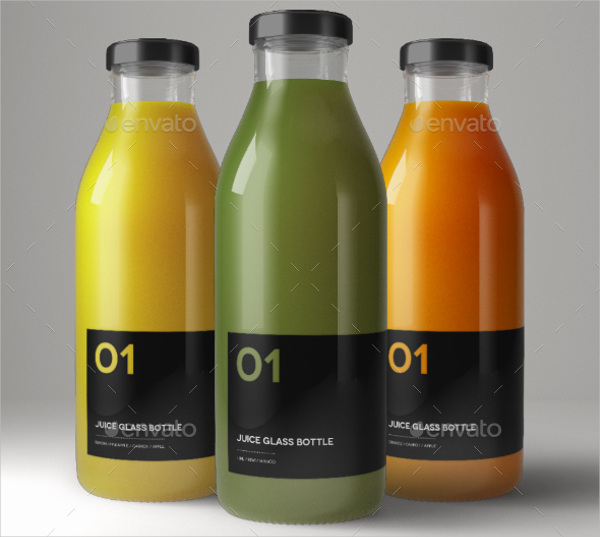 Download
Providing You with A Stylish Package
If you run a restaurant and you make your juice fresh from oranges, carrots, or any other "superfruit" you could think of, then you most probably want it to be recognized by your customers just from its packaging—if not from its taste. A unique packaging design can help your homemade refreshment have an image of its own.
If your juice is good, it will become well known throughout your community and will be recognizable just from the physical sight.
Why Packaging Your Juice Is Important
This isn't a well-known fact, but Product Packaging Designs can have an effect on sales. People will be much more inclined to buy something they see as a well-known product if they can recognize it. In short, the more people who purchase your juice will influence those who see them drinking it to buy your products.
So you see, the packaging of your juice will actually help affect sales. After all, how would you yourself know where to buy juice that people around you seem to really like if it doesn't have any package for you to recognize it? These packages can help make sure that your customers know that the juice was made by you.
Realistic Juice Bottle Packaging
Download
3D Juice Bottle Packaging
Download
Hand Drawn Juice Bottle Packaging
Download
Transparent Juice Bottle Packaging
Download
Unique Juice Bottle Packaging
Download
Design the Best Package for Your Juice
You can customize the package design for your homemade juice with the samples offered on this list. You can easily pick a design that suits your brand's image, no matter what flavor it is in and no matter what shape of bottle. Whether it be a bottle or a mere plastic container, this list will help provide you with the best package suited for your juice.
There are many benefits to having a package design for your juice beverage. Here are two of them:
This is convenient for yourself due to the fact that you can pretty much shape the image of your own juice. A more stylish and interesting design is sure to make potential customers curious about your product and try it out for themselves.
You'll never know if your juice products will one day be really popular around town. It's best to create an image for it to be recognizable. Take a look at some of the more popular products of juice. They also have their own image for a variety of reasons. Most of it is due to recognition of the brand.
So you see how useful packaging can be? Hopefully, this list helped you learn that there's more to packaging than simply labeling a product.
Speaking of packaging, if you're interested in going retro, then Retro Packaging Designs should be worth taking a look over.