Baseball, the sport that uses a bat and a ball, has its earliest forms dating back to the mid-1800s. The game was played in England but was then introduced by immigrants to the United States where a more updated version was developed along with a new set of rules and regulations.
A logo, on the other hand, is defined as a recognizable and distinctive graphic image or symbol, which is sometimes accompanied by the organization's name. It is intended to advertise products, companies, businesses, and organizations. Check out our website for an entire collection of Sports Logos and baseball logos.
Baseball Diamond Logo
Download
Baseball League Logo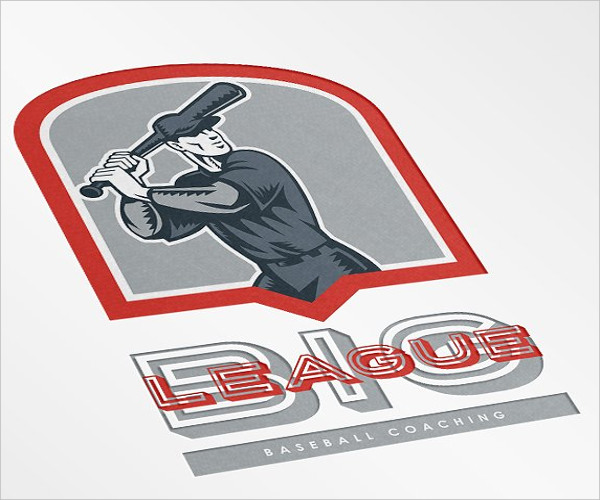 Download
Baseball Team Logo
Download
Baseball Knight Logo
Download
Baseball Pirates Logo
Download
History of baseball
1791 – a written document recording the earliest form of baseball was found in Pittsfield, Massachusetts.
1839 – a soldier from the Civil War, Abner Doubleday, is said to have invented the modern-day baseball.
1845 – Alexander Joy Cartwright Jr. developed the rules of baseball. He is referred to as the "Father of Modern Baseball."
1846 – the first official game of baseball was played between The Knickerbockers (Cartwright's baseball club) and a team of cricket players.
1876 – the National Baseball League was created.
1900 – the American Baseball League was founded.
1903 – the National League and the American League merged into one, forming the Major League.
1912 – Fenway Park opened. It is the oldest baseball park in the Major League.
1921 – the game of baseball was broadcasted for the first time over the radio.
1933 – the first all-star baseball game was played.
1943 – the All-American Girls Professional Baseball League was created.
1994 – a player's strike took place, and no World Series was held.
2008 – the final game in the iconic Yankee Stadium was played on September 21.
Facts about Baseball
The longest baseball game in history was played between the Boston Braves and the Brooklyn Robins on May 1, 1920. The game reached 26 innings and went on for over 8 hours only to be called off as a draw.
Before 1859, umpires used to sit in padded chairs behind the home plate.
The shortest Major League baseball player in history is Carl Edward, standing at only three feet and seven inches.
For golfers and those who are fans of the sport, check out our collection of Golf Logos.
Baseball Logo Vector
Download
Vintage Baseball Logo
Download
Baseball Outline Logo
Download
Baseball with Flames Logo
Download
Baseball Field Logo
Download
Why Choose Our Logo Templates over Others?
These logo templates were chosen from among thousands of the best ones all over the Web and were designed by inventive and visually creative graphic artists.

You may be able to download these templates easily for free, and you can choose to save it in various formats such as PSD, AI, or EPS, depending on which one suits you best.

If you are using Adobe Photoshop to edit your templates, download in PSD format.
If you are using Adobe Illustrator, download in either AI or EPS format.

These templates are in high resolution to assure you of clear and sharp quality and are fully editable to give you enough room to make the necessary changes.
If you are looking for free logo templates exclusively in the PSD format, go ahead and check out our collection of Free PSD Logos. But if you couldn't find the logo templates that you are looking for, check out the links below for more related content on our website.