A logo is a visual representation and used to identify a company, which can be seen on company signs, stationery, and advertisements, as well as their marketing material. Without a logo is like a child without a name, where no one knows anything about him or her. So, it is important to have something that will visually manifest your business in which your target market can recognize and associate with.
Creating a logo requires a thoughtful process in order to create a well-made image that perfectly represents your organization. So, here is a collection of corporate logo designs that you can download and use or inspire you to create one for your business. These templates are editable so you can adjust them to your needs and preferences.
Corporate Business Logo Vector
Abstract Corporate Business Logo
Download
Travel Corporate Business Logo
Corporate Business Technology Logo
Download
Business and Corporate Logo Design
Download
Why Are Logos Important for Businesses
Here are some reasons why business logos are an essential part and aspect for any business.
It is the face of the company. The main purpose of a logo is to serve as the face of the company. They provide the vital information about the company through its graphical features such as the choices of colors, fonts, and images.  They are used in marketing and advertising materials.
It generates brand identity. As logos appear on stationery, websites, business cards, and advertising material of a company, it becomes the main visual component of the company's brand. This identity becomes a way to communicate to your customers and creates brand loyalty.
It's a good return of investment. An investment on a well-designed logo is usually profitable as potential customers get familiar with your business and respond positively to successive encounters with your brand. It can lead to a better company reputation and increased sales.
It gives meaning to the company's vision and mission. A good logo is not just unique but also comprehensible to potential customers as it should help convey the vision and mission of the company. It is designed so that its visual elements give meaning to the goals of the company.
Modern Corporate Business Logo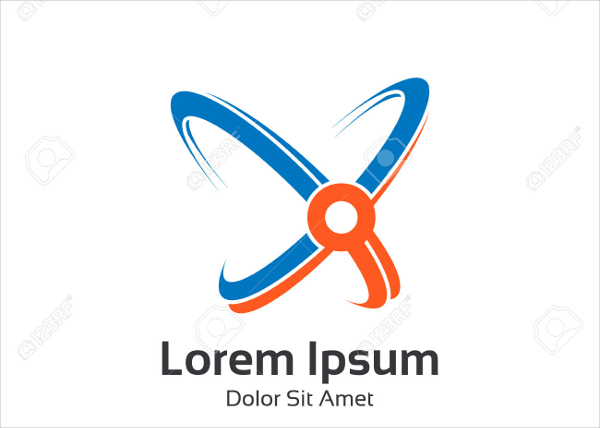 Download
3D Corporate Business Logo
Download
Corporate Business People Logo
Corporate Business Company Logo
Download
Factors to Consider When Designing Logos
When choosing a solid logo to represent your company, you must consider the following factors:
How it will affect anyone that sees your logo. Certain elements in your logo should evoke thoughts and trigger feelings when people see it which will help you translate the emotional response you want to get for your products.
How it will look on products. When deciding the design of your logos, you should make sure that the elements you choose relates well to your product or business as well as how it will look like when incorporated in their packaging and branding.
How it will appear on advertising materials. When choosing the colors for your logo, you might consider the number of colors as it may get expensive during printing. Also, you should think of how it will appear if shrunk into smaller sizes to fit these materials.
How it will relate to your other branding collateral. Your product's branding can go as far as the color scheme of your office to the chosen theme of your products; therefore, your logo should also follow these concepts.
For more ideas on corporate logos, feel free to browse the many articles available on this website.