Logo
50+ Free Service Logos
Having a hard time looking for well-designed services logo? Tired of the usual logo designs? You're on the right page. A company or any institution's logo is significant to its growth and development. It is the company's visual and graphical representation to the general public. It is a means of advertising and promotion of their standards and core values.
In line with this, choosing and designing a logo is not that easy. There are a lot of factors to take into account. It is not that easy because the company must anchor it on its principles and values. To help you with your search, we have here an array of services logo templates that will help you in your endeavors. In relation to them, we also have company logo designs which are also of great quality and definition. Feel free to check out and download them.
Cleaning Services Logo Template
Taxi Services Logo Template
Security Guard Services Logo Template
Airlines/Aviation Services Logo Template
Web and Mobile App Development Services Logo Template
Free Community Service Logos
Army Community Service Logo
Download
Community Counselling Service Logo

Free Catering Service Logos
Catering Club Service Logo
Bar and Catering Service Logo
Download
Buffet Catering Service Logo
Download
Free Cleaning Service Logos
House Cleaning Service Logo
Cleaning Service Business Logo
Cleaning Maid Service Logo
Free Delivery Service Logos
Food Delivery Service Logo
Water Delivery Service Logo
Personal Delivery Service Logo
Free Home Service Logos
Home Internet Service Logo
Home Service Logo
Home Electrical Service Logo
Download
Characteristics of a Logo
Originally, the term logo is an abbreviation of the word logotype. It is defined as a graphical symbol or mark that represents a certain association, organization, or commercial enterprise. To appreciate more the nature of a logo, here are some of its basic characteristics:
It is considered as a pivotal element of a complex identification system which is associated to a certain institution. Because of its vast importance, it said to be one of the most difficult and significant aspects of graphic design.
It is relatively a small image or a design. For some, the company name itself forms part of the its logo, while others adopt an image or a symbol to represent their business dynamics. Moreover, others make use of acronyms.
Color is an indispensable and vital element of a logo. According to research, the color of a logo can either help establish and promote the company or be the cause of its gradual decay. It is considered as an important aspect of marketing. The importance of color lies in finding ways and means to stir up visual interest wherein different color and contrast play a key role.
In relation to colors, it can convey an array of interpretations and connotations, which is grounded on the societal context of a certain line of business.
Logos are essential to any company because it is considered to form part on the return of investment process. As the consumers accept and get acquainted with the logo along the way, they will have a recurring reaction to it manifested by the act of buying the product or availing the services offered. Indeed, it can contribute to more increased sales and profits. In line with this, you can also check out our business logo designs templates which are also of great quality.
These are just some of the essential and fundamental characteristics of a logo.
Logo Design: As a Process and Means of Business Security
In most companies, especially those in the servicing business, a marketing team handles the conceptualization and design process. Before a certain logo is designed, the owners of the business and its marketing team must agree on the concept behind a logo.
Logo design, as a process, comprises of several steps such as extensive research, conceptualization, investigation of alternative candidates, refinement of the design, testing the logo on certain products, execution of modifications and revisions, and, lastly, the approval and production of the chosen logo.
Once a certain institution, whether referring to a profit or nonprofit company, must comply with the legal requirements in making their logo their intellectual property. The design of a logo is protected by the a certain country's laws and regulations. Logo designs are protected by copyright.
These are just some important aspects of logo design as a process and a means of protecting one's business. You can also check out some of our sample logo designs, which can serve as your reference and inspiration.
Free Security Service Logos
Aviation Security Service Logo
Download
Security Service Employment Logo
Free Web Service Logos
Web Weather Service Logo
Web Analytics Service Logo
Free Customer Service Logos
Customer Service Logo Design
Customer Hotel Service Logo
Customer Magazine Service Logo
Free Fire Service Logos
Fire Service College Logo
Download
Fire Service Logo Vector
Download
Fire and Rescue Service Logo
Download
Free Lawn Service Logos
Lawn Care Service Logo
Lawn Mowing Service Logo
Lawn Cutting Service Logo
Download
Major Types of Logos
In the course of conceptualizing what design to use for a logo, there are various factors to take into account. One of the most important aspect to take into account is the type of logo. The type of logo used must be in consonance to the line of business a particular company is into. To help you with that, let's examine some of the basic types of logos:
Lettermark. This type of logo is inclined into using initials. They are considered to be simple in terms of structure and design. They put emphasis on the company's initials with respect to its complete company name. According to research, this type is mostly applied by companies that have names that are lengthy and pretty hard to pronounce. In this type of logo, the logo design gives equal treatment in terms of letter weight making it easier for the public to memorize and remember them. An example of famous companies that use such names are CNN and IBM.
Wordmark. This type of logo uses texts as its controlling and major design. Most companies use their own company names as their logos. According to research, this type of logo best applied to companies or associations with a distinctive, simple, and easy to memorize names. Examples of companies that uses such type are Google and Pinterest.
Combination marks. This type of logo uses both text and symbol as a logo design. Most brands use this type of logo because it apparently provides them with the best of both worlds. In this type of logo, both the brand and the image leaves a mark on the mind and hearts of the public. In addition to this, they are also perfect in terms of trademark because it is more unique and distinct compared to the others. Examples of companies that use such type are Pizza Hut, Adidas, and Nike.
These are just some of the basic types of logos. There are still more. What is material is that you know and understand the nature of your business in order for you to make sound judgement in choosing a type of logo.
Characteristics and Types of Services
After the basics and essential information about the dynamics of logos, it's about time that we get to know the ins and out of services that are offered to the community as a whole. Services may refer to personal act of service to a particular person—be it for an academic, political, commercial, social, and many more purposes. There are many types of services that are offered both by both the private and public sectors. Let's examine some of them:
Public services. This refers to the type of service rendered by government officials and officers to the general public. As mandated by a certain country's laws and constitution, the government is established to promote, regulate, guarantee, and provide public services for people's general welfare. This includes healthcare services, state-sponsored educational services, transportation and communication services, and many more. It definitely covers all the other services because governmental agencies regulate and monitor the conduct of private companies and other non-governmental entities.
Business-related services. This is covers a variety of interconnecting services. It is defined by Business Dictionary as a type of service that provides work performed in an expert manner performed by an individual or team for the benefit of targeted customers. The output of business related services are intangible in character. Under this type of service are professional services. Examples of such services are banking, accounting, private education services, consulting, and many more. In relation to this, you can also check out our customer services logos that are also of great quality and definition.
Household services. This includes services that pertain to household chores, including repair and maintenance. Examples of this are cleaners, house painters, carpenters, plumbers, and the like. You can also check out our cleaning service logos, which can serve as your reference and inspiration.
Arts and entertainment-related services. This refers to those actors and entertainers involve in the movie, theater, and other recreational industries.
These are just some of the types of services that you usually see and avail almost every day. You can also see some of them being represented by our set of free services templates. Feel free to check out and download them.
Free Postal Service Logos
Postal Service Eagle Logo
Flying Penguins Postal Service Logo
Postal Service Logo Design
Download
Free Service Center Logos
Car Service Center Logo
Student Service Center Logo
Free Service Logo Designs
Residential Cleaning Service Logo
Staffing Service Logo
Download
Residential Home Service Logo Design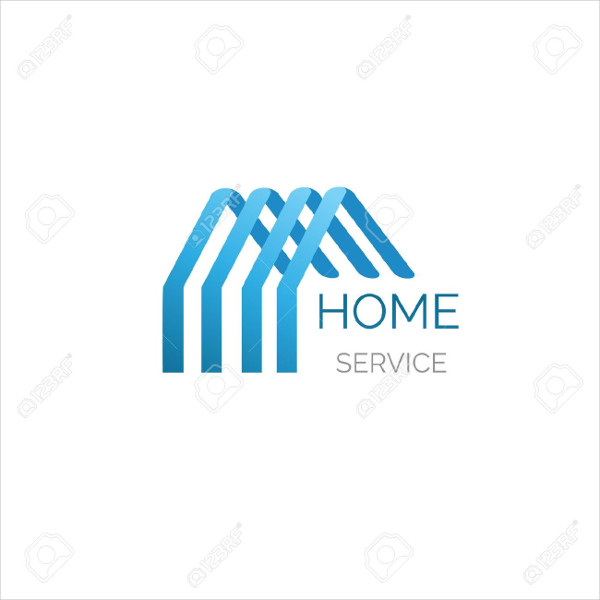 Free Education Service Logos
Education Service Logo Design
Download
Children's Education Service Logo
Health Education Service Logo
Free Service Management Logos
Service Management Group Logo
Download
Service Management Systems Logo
Service Request Management Logo
Download
Tips in Logo Design
Speaking of logo designs, the path of crafting and making a logo for your company is not that easy. It requires time and discernment. To help you kick-start your work, here are some pointers that you may consider and use:
Size matters. In the course of designing a logo, the team must agree on what size to adopt. According to research, logos should maintain its small size in order to perfectly fit on marketing materials. Another disadvantage of using a big logo is that it has a tendency to gum up when reproduced as a very small size.
Do some research. Designing a logo is not just about making sure that the aesthetic aspect is in perfect form. You also need to take into account other factors such as the substance behind the logo which is anchored on your companies dynamics. You also need to research about the styles used by your competitors in order to cope up with the tight competition. Furthermore, researching can open your minds to various angles and fields of interest that will help you make your logo more effective and attractive.
Make it appealing to a wide array of audience. Unless you are focusing on a specified audience, you really need to make your logo flexible and versatile. All individuals regardless of their personal backgrounds must easily establish a connection with the logo.
Color scheme matters. Always choose the right color. According to psychological studies, colors convey strong messages to the public particularly in logo designs. As what you can observe, most successful fast food industries adopt the colors of red, orange, and yellow. These colors are more inclined to excellent and delicious foods and beverages. In line with this, you can also check out our food business logo templates which can help you if your in the field of food servicing.
These are just some tips that you may consider in the course of crafting your own logo. The list is not exclusive. You can add more ideas along the way because the field of logo design is both objective and subjective. To learn more about logo designs, you can also check out our definitive guide to creating a company logo which will provide you with more guidelines and samples. Feel free to check them out.
Easy-to-Download Free Services Logos
As you can see, the process of designing logos are a bit complex because you have to consider various factors. It requires time and effort. In line with this, if you are pressed with time and need a little push of inspiration in designing your invitations, then you can simply download our templates. To do this, follow the simple steps below:
Discern and scroll through the page. Template.net offers a variety of templates for you. You can simply scroll down and check out the list of templates. While scrolling down, there are also bits of relevant information and facts that are associated with service logos that you can also use for reference purposes.
Click on the green Download button below the chosen template in order to start downloading your chosen template. Once you've downloaded it, you can simply access them.
Hence, the templates can serve as your reference, which allows you to freely modify and customize them to suit your preferences. Feel free to check out and download our free services logo templates. Enjoy your stay at Template.net!
More in Logo
| | |
| --- | --- |
| 8+ Wedding Service Logos - Free PSD, AI, EPS Format Download ... | 9+ Delivery Service Logos - Editable PSD, AI, Vector EPS Format ... |
| 9+ Examples of Cleaning Logos | 9+ Cleaning Service Logos - Editable PSD, AI, Vector EPS Format ... |
| 19+ Best Car Logo Designs | 27+ Electrical Logo Templates - Free PSD, AI, Vector EPS Format ... |
| 30 Free PSD Logo Templates & Designs! | 70+ Best Airline Logo Templates - Free PSD, AI, Vector, EPS Format ... |