Video games will, without a doubt, never be "not fun." Though it may become frustrating at times—especially with extremely challenging games—we continue to play, and it keeps us determined on finishing it because we know it's fun.
Some people say that video games are addictive and unhealthy, but recent studies have shown that video games are beneficial in many ways. Some of which is our ability to focus, our skills in decision making, and our hand-eye coordination. Nowadays, video games are even used by healthcare providers in keeping elderly patients busy.
Check out our collection of Logo Design templates that you can use for whatever purpose it may be.
Gaming Team Logo
Download
Free Gaming Logo
Download
Video Gaming Logo
Download
A Brief History of Video Games
Video games bring us all the way back to the 1950s, when computer programmers began designing simple games as part of their research. But it wasn't until 1970s when joystick-controlled home video-game systems were introduced to the general public.
1962. One of the earliest video games Spacewar! developed by the computer programmers mentioned earlier was released.
1970s. The first generation of home-gaming consoles were released.
1972. Atari introduced Pong to the arcades.
1982. The Commodore 64 was released to the consuming public.
1985.  Nintendo introduced the Nintendo Entertainment System (NES), which paved the way for future video game consoles with its control pad.
1988. The Sega Genesis console debuted and had sold very well when it first came out
1990. Nintendo competed with Sega with their Super Nintendo Entertainment System (SNES).
We also have Animated Logo templates found on our website for those who are looking for one. Feel free to check it out.
Importance of logos
Logos, or logotypes, are symbols used to identify and to differentiate one establishment or organization from another. It is used to advertise products, services, companies, and businesses. Logos may oftentimes be accompanied by the organization's name, but some may still work without it.
Here are a few things we believe that make logos effective in branding:
Logos can build initial trust from the customers. It leaves them with a first impression towards the company.
Logos can help in branding, providing an image or a first impression to your company.
Logos are much easier to remember than the company name itself.
Logos can help your company stand out from the competitors. The ability to differentiate yourself from competitors with your logo can help in drawing potential customers.
Logos can also help your business be easily recognized by the public.
For those in the wireless Internet business, also check out our collection of Wi-Fi Logo templates.
Gaming Lion Logo
Easy Mode Gaming Logo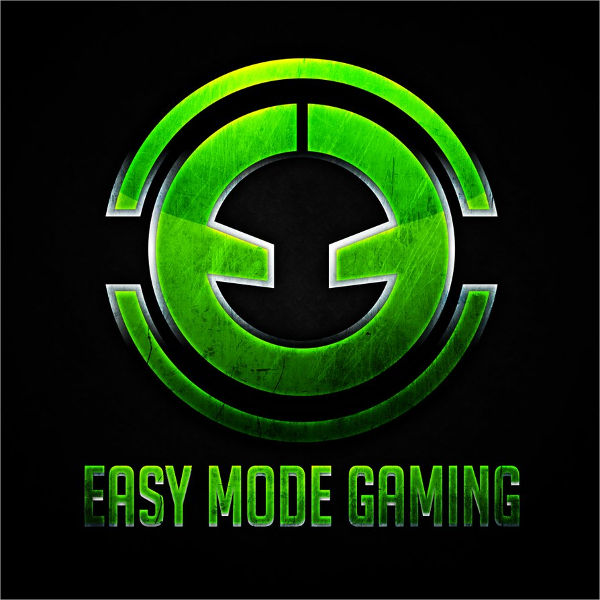 Download
Horror Gaming Logo Design
Download
Gaming Logo Vector
Download
Tips on How to Make a Good Logo
Avoid complex designs. Make a logo for the people and not for yourself. Keep it simple and easy on the eyes.
Do not use too many fonts. But make sure to use the right type of font. Remember to match the font to your gaming or software company you're building.
Do not copy others. As much as possible, do not go for the trend. Be unique and creative in your logo.
Why Choose Ours?
These templates were designed by creative and talented graphic artists with a lot of experience in the logo-designing field. You can easily download any of these logo templates for a fairly reasonable fee, while others are offered for free. These templates come in various formats such as PNG, PSD, and Vector; and these are all fully editable to give you the freedom in making the necessary changes depending on your preferences.
For comedy-themed logo templates, you may also want to check out our collection of Funny Logo templates.