Music is part of life. I would say this because personally going through an entire day without music makes even the simplest things become a burden. But that's coming from me in today's time. There was a period in my life that I wasn't really interested in music at all, and I just can't imagine how I was able to move on with my life during that time. Ever since I started listening to music, things became brighter, my mood became more positive, and there was just more to this life that's worth living.
What might life be without music? The world would be a calm place. Music is in many ways a necessity in our lives and the definition of society. It is an indication of how things once were, an indication of how things are, and a perspective of where society is going.
Music is a direct impression of the image of society. Music can be an approach to convey messages, a beautiful poem, an artistic work, or just a source of entertainment. Regardless of what it is used for, music is the ideal art and our lives would be incomplete without it, that life as we know it would not at all be the same.
Plato once said that music "is a more powerful instrument than any other for education." You will discover that many educators would agree with this saying. Recent studies have found that music uses both sides of the brain, a fact that makes it beneficial in every aspect of development. Music influences the development of a child's brain academically, emotionally, physically, and spiritually.
Music Festival Logo Templates
Ultra Music Festival Logo
Download
Music Festival Logo Vector
Download
Music Business Logo Templates
Music Academy Business Logo
Download
Music Concert Business Logo
Download
Music Marketing Business Logo
Download
Music Company Logo Templates
Music Production Company Logo
Download
Sound and Music Company Logo
Download
Music Note Company Logo
Download
DJ Music Logo Templates
DJ Music App Logo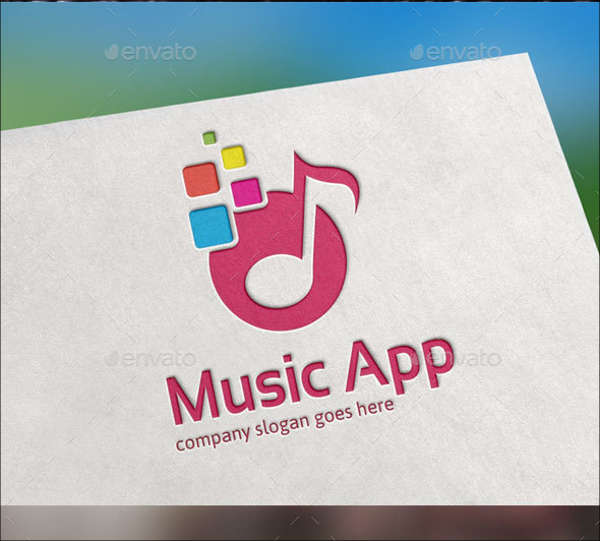 Download
DJ Music Dance Logo
Download
Electro Music DJ Logo
Download
Music Event Logo Templates
Music Art Event Logo
Download
Music Business Event Logo
Download
Music Sport Event Logo
Download
What Is Music?
Music, derived from the Greek word mousike, which translates to the "art of the muses" in English. It is defined as a play of tones in a coherent sequence so as to produce a unified and continuous composition. It is a work of art and a social and cultural activity whose primary medium is sound that is sorted out in time.
Music has various fundamentals or components. Depending upon the meaning of "component" being used, these can include
pitch (the aspect of sound that we can hear, which leads the melody and harmony);
rhythm (the arrangement of sounds and silences in time, which includes the beat, tempo, and articulation);
progression (the loudness and softness);
texture (the overall sound of a piece of music or song);
timbre (the quality or sound of a voice or instrument);
expression (the qualities that create change in music without changing the pitch or rhythm); and
form (the overall structure or plan of a song or piece of music).
The phrase the elements of music is used as a part of various diverse contexts. The two most basic contexts can be separated by portraying them as the "simple elements of music" and the "perceptual elements of music."
Music in Time
Music is performed with a tremendous range of instruments and vocal techniques going from singing to rapping, and there are also compositions with instrumental pieces only and no singing, vocal pieces only without instrumental accompaniment, and those that join singing and instruments.
The creation, execution, significance, and even the meaning of music differ according to culture and social setting. Throughout history, some new structures or styles of music have been scrutinized as "not being music." There are many types of music including popular music, traditional music, artistic music, those for religious ceremonies, and also those for work such as chanteys (a kind of song originally sung by sailors while performing physical labor together). Music ranges from strictly organized compositions such as classical music, to the more spontaneously played improvisational music such as jazz.
The Different Genres of Music
Music can be divided into genres (e.g., rock, jazz, pop), which can be further divided into subgenres (e.g., heavy metal and psychedelic rock for the rock genre; contemporary jazz and smooth jazz for the jazz genre; dance pop and pop rock for the pop genre). Within the arts, music may be referred to as a performing art, an artistic work, or as a sound-related art.
Music might be played or sung and heard live at a concert or an orchestra performance or as featured in a dramatic work in theater shows or operas, or it might also be prerecorded and played on the radio or other media devices (e.g., MP3 players, music CDs), or even as a score in films or television shows.
What Are Logos?
A logo is a symbol or an emblem used by organizations and establishments to distinguish themselves in front of audiences, so they can be and to be much more recognized. In simpler terms, a logo can be characterized as the "face" of a brand or an organization.
A logo is a symbol or an emblem used by organizations and establishments to distinguish themselves in front of audiences, so they can be and to be much more recognized. In simpler terms, a logo can be characterized as the "face" of a brand or an organization.
Your logo is the substance of your image. As you assemble brand awareness with logo-accompanied experiences, customers will start to make significant relationships between your logo and your image. A logo that is complicated in design can make it difficult for people to make those affiliations.
A logo can likewise be exclusively typographic. It is known as a logotype when only the letters of the name make up to the logo and no other symbol is present. A few people additionally refer to the logo-mark as the word part of a logo that likewise contains a symbol. Sometimes, the graphic symbol and typographic word mark are independent. With other logo designs, there is not a clear separation of logo symbol from its typography.
Check out our other collections of Company Logo Designs, Wedding Logo Designs, and Bar Logo Designs.
Music Website Logo Templates
Music Blog Website Logo
Download
Music School Website Logo
Download
Wedding Music DJ Website Logo
Download
Music Group Logo Templates
Music Center Group Logo
Download
Music Entertainment Group Logo
Download
Music Man Logo Templates
Guitar Music Man Logo
Download
Vintage Music Logo Templates
Vintage Music Logos
Download
Vintage Music House Logo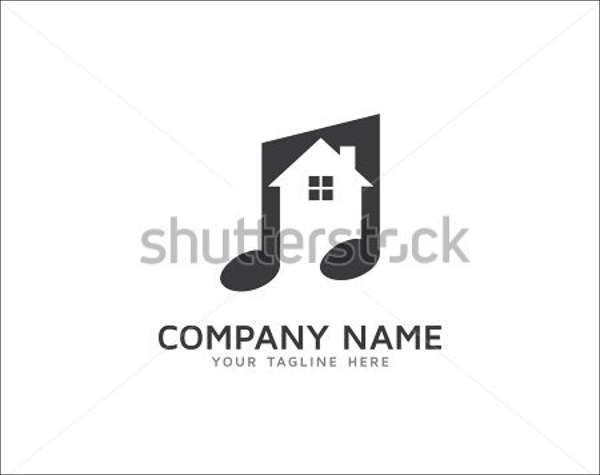 Download
Vintage Music Cover Logo
Download
Music Club Logo Templates
Music Fight Club Logo
Download
Benefits of Listening to music
Music can definitively decrease the perceived intensity of pain, particularly in geriatric care, intensive care, or palliative care (an area of medical service that puts emphasis on preventing and relieving the agony of patients). But did you know there are other benefits of listening to music? Here are some of them:
Studies demonstrate that listening to exercise tracks can improve physical performance and increase exercise endurance during an extreme session. When we're concentrating on our favorite music collection, we tend to forget that we already ran an extra mile or did more reps than usual.
One study found that listening to music after an exercise can help the body recuperate faster. While slow music creates a more prominent relaxation impact after working out, it appears that any sort of music can help in the physical recuperation process.
Tuning in to classical music before going to sleep has been shown to effectively treat sleeping disorders in some insomniacs, making it a safe, cheap alternative to sleeping pills or other sleep-inducing medications.
Studies show that young children who take music lessons regularly perform better in school. In the study, kids who took piano or singing lessons had significantly higher IQ and better academic performance over those who didn't take lessons.
Listening to music can help decrease the stress level hormone called cortisol, which neutralizes the effects of chronic stress. A research found that if individuals took part in making music by conducting various percussion instruments and singing, their immune system elevated considerably more than if they inactively listened.
When you listen to music, your brain releases a chemical called dopamine—a feelgood neurotransmitter. A brain scan showed that a lot of dopamine were being released, which caused the participants to feel certain emotions like bliss. It can also place individuals in a better mood and connect with their emotions.
Ambient music may enhance performance on cognitive activities. One study in the past found that listening to music permitted test takers to answer more questions in the given time and find more solutions correctly. More recent studies recommend that regardless of whether or not music enhances cognitive function relies upon whether the music first enhances a person's emotional state.
What Are the Different Types of Logo Designs?
Brand mark (symbol/icon). This type of logo represents the organization in a simple yet striking manner. In most cases, the symbol is dynamic and adapted to give visual interest. Most companies that use this kind of logo will have an extremely basic main logo but may make alternative options that appear more artistic. The human mind can undoubtedly remember a simple form much easier than a mind-boggling one. It's best to use a simple-looking symbol if you plan on building a substantial business.
Word mark (text). This type of logo consist only of text, often stylized using a unique font. Word marks work best when the name of the company is extremely distinctive. Text only logo styles are an excellent for smaller organizations who simply just started and are still trying to make their name known. While getting the word out about your business is critical, it's not a terrible idea to have a logo that unmistakably conveys the name of your company.
Letter mark (initials). Letter marks are exclusively typographic. They use an image representing to the organization using only its initials or the brand's first letter. Many companies use this type of logo probably because their initials can better graphically illustrate the company than the full name (especially if the name is too long) or the name is difficult to pronounce.
Combination mark (text and symbol). These logos consolidate a word mark and a symbol to provide flexibility for the use of either or both components over a variety of purposes. This type of logo can frequently be separated, giving you the capacity to use the text or the image freely if the circumstance calls for it.
Emblem (text inside symbol). Unlike combination marks, which position text and symbols side by side, emblems involve placing text inside of a symbol so that the two are practically inseparable.
Also check out our other collections of Production Company Logos, Real Estate Logos, and Construction Company Logos.
Music Equipment Logo Templates
Music Recording Equipment Logo
Download
Music Drum Equipments Logo
Download
Music Label Logo Template
Music Track Label Logo
Download
Music Management Logo Templates
Music Composer Management Logo
Download
Music Management Logo
Download
Music Band Management Logo
Download
Music Record Logo Templates
Music Skull Record Logo
Download
Music Record Shop Logo
Download
Music Studio Logo Templates
Music Studio Logo
Download
Music Wave Studio Logo
Download
Digital Music Studio Logo
Download
Benefits of Using a Logo
Every organization wants to be outstanding and have a tremendous achievement. In order to have the capacity to achieve this level, the organization needs a memorable logo. A logo reinforces your brand and represents it. Taking everything into account, a logo can either positively or negatively make an impact on the organization's image.
The logo assumes an very important role as far as promoting the company. Consider a shopping center. The brands make themselves known by showing the logo in various ways. In cases that the name of the company that owns those brands was used instead of logos, then it would not be that simple for the general public to recognize a product on posters or flyers if the logo is absent. In most cases, while promoting the company's products, the space provided is restricted and it must be used as well as possible. Therefore, the logo makes a big difference.
Why Download Our Logo Templates?
These templates were selected from among the best ones on the internet and were designed by skillful and creative graphic artists worldwide. Downloading these templates is easy and you can choose to save it in either PSD, AI, or EPS, depending on which format suits you best. These templates are compatible with most photo editors available and are fully editable to provide you with the freedom to make the necessary changes depending on your preferences.
How to Use Our Logo Templates
Search for the template that you wish to use (for easier navigation, click on the magnifying glass icon found on the upper right-hand corner of the page and type the title or part of the template's title).
Download your chosen template by clicking on the green download button below the template's thumbnail.
Open the template file on a photo-editing software and make all your modifications
Once you're done editing it, save the finished product back to your computer.
Your logo is now ready for publishing.
Don't forget to check out more of our collections of Restaurant Logos and Photography Logos, and Small Business Logos.