Logos are everywhere, whether you are inside an establishment, in a school, in a store, on the street, or even inside your house. A logo, or also called a logotype, is a graphic representation or symbol of a company name, trademark, abbreviation, and so on. They are often uniquely designed for ready acknowledgment.
Logos play a very vital role when it comes to businesses, so we decided to create a page where you can peruse tea-inspired logos. There are 9 samples and templates to choose from, on top of all the Free Logo Designs our website offers. All have great designs and perfect for that tea business of yours and for those who love tea too.
Green Tea Logo
Download
Tea Cup Logo
Download
Modern Green Tea Logo
Download
Set of Vintage Tea Logos
Download
Creative Tea Logo
Download
Get to Know Tea
Knowing tea in its wholeness is an old question that is still being continuously explored and discovered today. In today's technological revolution, tea has also been a part of its unending change, with all the brand-new tea ideas, methods in brewing tea, and even ways to market tea with Brand Logos. It seems as though there are discoveries revealing themselves each day. The adventure into the world of tea is an impressive and endless journey for us all to explore and collaborate with.
Teas are an aromatic drink commonly prepared by pouring hot or boiling water over dried leaves of the Camellia sinensis—an evergreen shrub original to Asia. After water, it is the most universally consumed drink globally. There are all sorts of teas. There are teas like Darjeeling and Chinese greens which have a cooling, lightly bitter, and sharp flavors. On the other hand, there are others which are sweet, floral, nutty, or grassy in taste.
Tea's Origin
It was in southwest China where tea originated and was used as a medicinal drink. It was famous as a recreational drink during the Chinese Tang Dynasty and then spread to other parts of East Asian countries.
Portuguese clerics and merchants introduced it to Europe during the sixteenth century. In the seventeenth century, drinking tea became trendy among Britons (inhabitants of Britain) who started huge production of the plant in India to sidestep the Chinese monopoly.
Tea Logo for Company
Download
Tea Shop Logo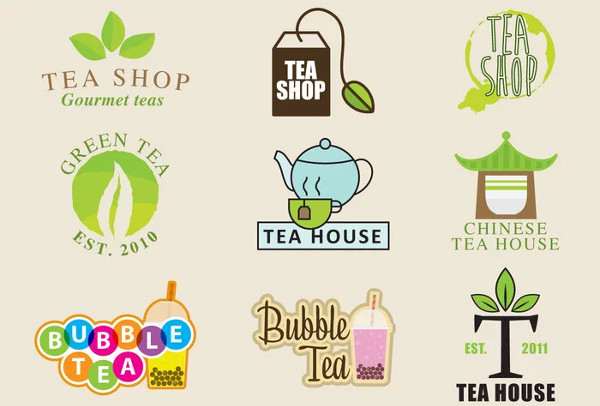 Download
Tea Logo Vector
Download
Tea Leaf Logo
Download
Abstract Tea Logo Design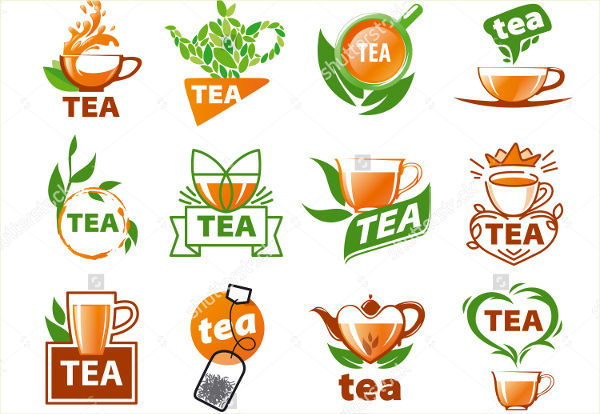 Download
Then and Now
Until now, tea is still being consumed worldwide and is also being placed on a whole new level. From the usual tea bags, there are teas mixed with milk, black pearls, frappes, and so on. They are also instant teas that come in different flavors, either hot, warm, or cold—different choices for you to enjoy.
For all those tea lovers out there, especially those within the tea businesses, if you are looking for a tea-inspired logos, no need to look elsewhere. We've got you covered. With our amazing tea logos, surely, you will be amazed.
Why Choose Our Designs?
Each logo contains unique and stunning designs.
Each comes in high image quality for that detailed look.
Colors used are warm and homey and are not too harsh to look at.
Each can be downloaded to any device, anytime and anywhere.
Each design comes in editable formats, in case you like to change the color, add a picture, or put a simple slogan on it.
Plus, these are all easily printable.
So what are you waiting for? All of these are yours to make use of. Go ahead and download them now. And if you are looking for other selections, you can visit our Drink Logos page.