Nowadays, restaurants are opting for the smarter options when it comes to menu – the menu board. Instead of having a separate menu card for each table, there is one large menu board which the customers can refer to while placing the order. It would be perfect for a diner or even a grand restaurant. To create a good menu board, you could look up  Dessert Menu Templates. A good menu board template PDF allows you to insert all your details in a neat and tidy manner, so that your customers find it easy to read. You can also add images on the Menu Templates so that your customers know exactly what they are ordering for.
Menu Board Weekly Planner Template Download
This PDF menu board weekly planner template comes in form of jar chalkboard with a white marker to write it on. This menu planner is easy, simple and readable to the customer due to the white marker.
Menu Boards Vector EPS Template Download
This Word menu boards vector EPS template comes with five different boards to choose from. The boards come in different designs and you can download your desired one and use it as you want.
Blank Menu Board Template Download
This Excel format blank menu board template comes with a brown frame and has space for five items which you can change whenever you want. You can download it and use it.
Weekly Menu Boards Template Download
This PDF weekly menu boards template come in two different colors in green and orange. This template will help you cut down your cost on having a menu on every table.
Empty Menu Advertising Board Template Download
This Word empty menu advertising board template comes with flowers on the background. The menu can be placed outside or inside the restaurant for the customers to decide what they will have.
Italian Chef with Menu Board AI Illustrator Template Download
This Excel format Italian chef with menu board al illustrator template comes in a fabulous red color. The template can be used for reference in coming up with a fine menu.
Chalkboard Vinyl Menu Board Template
This PDF chalkboard vinyl menu board template comes in a white background with a design of black color. This menu does well on a wall for the customers to clearly see what is offered in the restaurant.
Empty Menu Board Stand Sign Isolated Over White Template
This Word empty menu boards stand signs isolated over white template comes in a brown frame. This menu is designed to be placed outside the restaurant it also promotes business by being outside.
Custom Made Menu Board with Recipes Template Download
This Excel format custom made menu board with recipes template is a house menu. It caters for the whole week food menu with an extra space for a shopping list.
Chef with Menu Board Vector EPS Template Download
This PDF chef with menu board vector EPS template is a three legged stand board. This menu is a service changer for those looking for a board menu for their premises.
Blank Menu Board on Sidewalk Template Download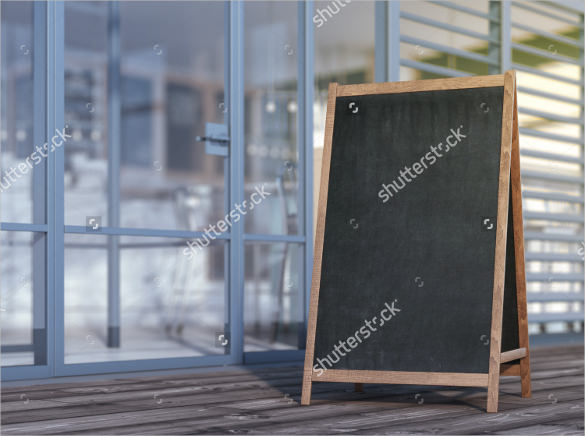 Menu Board Template
Menu Board on Tripod Template Download
Empty Black Menu Board at a Restaurant Template
Chalkboard Menu Board Template Download
Menu Board on Wall Template Download
Interior of the Bar with Board Menu Template
Menu Blackboard on Old Wall Brick Mortar Background Template Download
Bucks Night Menu Board Beer Invitation Template Download
Magnetic Menu Board Template Download
Menu Board Template
Menu Board Download
Menu Board of Bistro Postcard Template Download
Wedding Menu Board Template Download
Large Dry Erase Board Template Download