No hassle, efficient, and convenient—these are the best benefits of a template. Especially if you are making the same document over and over again, templates are the answer. All you need to do is just to download, edit, and then print. Templates are files that serve as a base mark for a new document. When you open a template, the format is already created. That's why it is being utilized by a majority of people.
If you are a music artist and looking for an ideal design for your new upcoming album, we've got you covered. We've created music album templates for you to take advantage. Check out our cool designs.
---
Related content: Photo Album Templates
---
Music Album Cover Template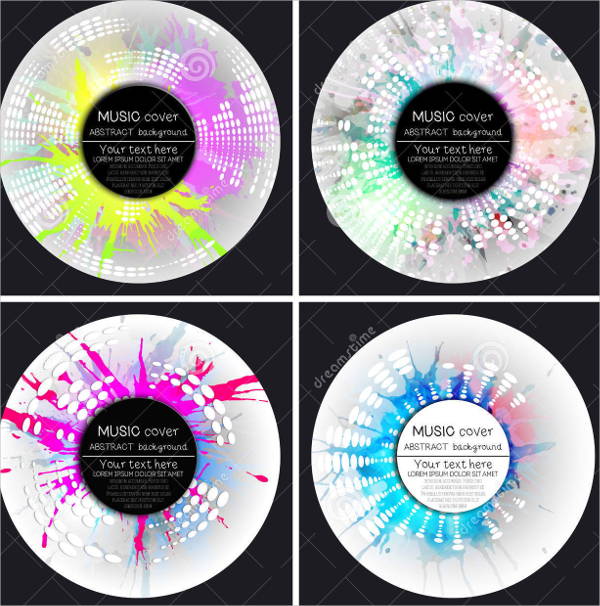 Download
Music Album Website Template
Download
Music Album CD Template
Download
Vinyl Music Album Template
Download
Vintage Music Album Template
Download
A Unique Way of Expressing Emotion
Music is considered to be food for the soul and an art form that expresses or conveys idea and emotions in significant forms through the elements of rhythm, melody, harmony, and color. Who doesn't love music?
Music can be divided into genres and then can be further divided into subgenres, although the grouping lines and relationships between music genres are usually delicate and sometimes can be open to personal expression and periodically controversial.
A Quick History Lesson on Music
Music is found in every known civilization, past and present, varying widely between times and places. Since all people of the world—including the most isolated tribal groups—have a form of music, it may be concluded that music is likely to have been present in the ancestral population prior to the dispersal of humans around the world. Historically, music may have been in existence for at least 55,000 years. and the first music may have been invented in Africa and then evolved to become a fundamental constituent of human life.
Music basically started around 500 BC when Pythagoras experimented with acoustics and how math related to tones formed from plucking strings. It comes from the Ancient Greek muses, who were the nine goddesses of art and science. Music comes from the Ancient Greek muses, who were the nine goddesses of art and science.
---
Related content: Album Cover Templates
---
Free Music Album PSD Template
Download
Abstract Music Album Template
Download
Photo Music Album Template
Download
Hip Hop Music Album Template
Download
Modern Music Album Template
Download
Music's Contribution to Society
Humanity's success as a species is mainly because of social organization. Music is an essential means for group bonding, more than we give it credit for in the western world. We here in the modern industrialized culture think of music as a form of entertainment. But taking the macro-scale historical view, music isn't just recordings of specialists making pleasant background noise. It's all the emotion-laden patterned vocalization, percussion, and gestures we perform. For example, a parent uses music to comfort their baby. Sometimes it's in the form of unconcealed singing and dancing with them, but even routine speaking to very young children is mostly musical in content.
Why Choose Our Templates?
Now speaking of music, our talented designers created a unique music album templates, ideal for music lovers, musicians, and everybody. Each template contains gorgeous and amazing designs and a state-of-the-art layout with a mixture of vibrant colors that you will surely like. Not just that, you can also edit them easily. Download them to any device.
And if you are looking for wedding album designs, we also have it. Check out our Wedding Album Designs page. These templates are also catchy. So what are you waiting for? Download them now.